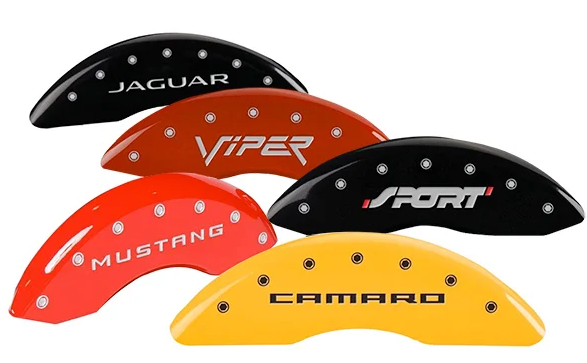 Are you looking to upgrade the look of your brake calipers? Look no further than buyautoparts.com! We are now selling MGP brake caliper covers, the perfect choice for those looking to add some style to their vehicle.
MGP brake caliper covers are known for their high quality and durability, making them a popular choice among car enthusiasts and mechanics alike. MGP brake caliper covers have a sleek, stylish design that will enhance the look of your vehicle. Available in a variety of colors, including red, black, and silver, you can choose the perfect set to match your personal style.
In addition to their aesthetics, MGP brake caliper covers are also easy to install. They are a direct fit for most vehicles and come with everything you need for a quick and hassle-free installation.
So, if you're ready to upgrade your braking system, be sure to check out the MGP brake caliper covers now available at buyautoparts.com. Our team of experts is here to answer any questions you may have and help you find the perfect parts for your specific vehicle.
But don't just take our word for it – see what our customers have to say about the MGP brake caliper covers they've purchased from us. "I installed these on my Honda Civic and they add a great pop of color! Easy to install too," says one satisfied customer. "I highly recommend these calipers to anyone looking to upgrade their brakes."
At buyautoparts.com, we are committed to providing our customers with the best selection of high-quality auto parts at the most competitive prices. We also offer fast, reliable shipping and excellent customer service to ensure that you have the best shopping experience possible.