How Much Does an Oxygen Sensor Cost?
All modern cars have an emissions control system which includes an oxygen sensor. What happens if the oxygen sensor doesn't function correctly? Your car engine will start to run inefficiently, more fuel is used up and more harmful emissions will be released. If the check engine light is blinking back at you, it could be time to replace the oxygen sensor. Just like any other car maintenance task, you should get it fixed as soon as possible. A faulty oxygen sensor will cause you to fail an emissions test.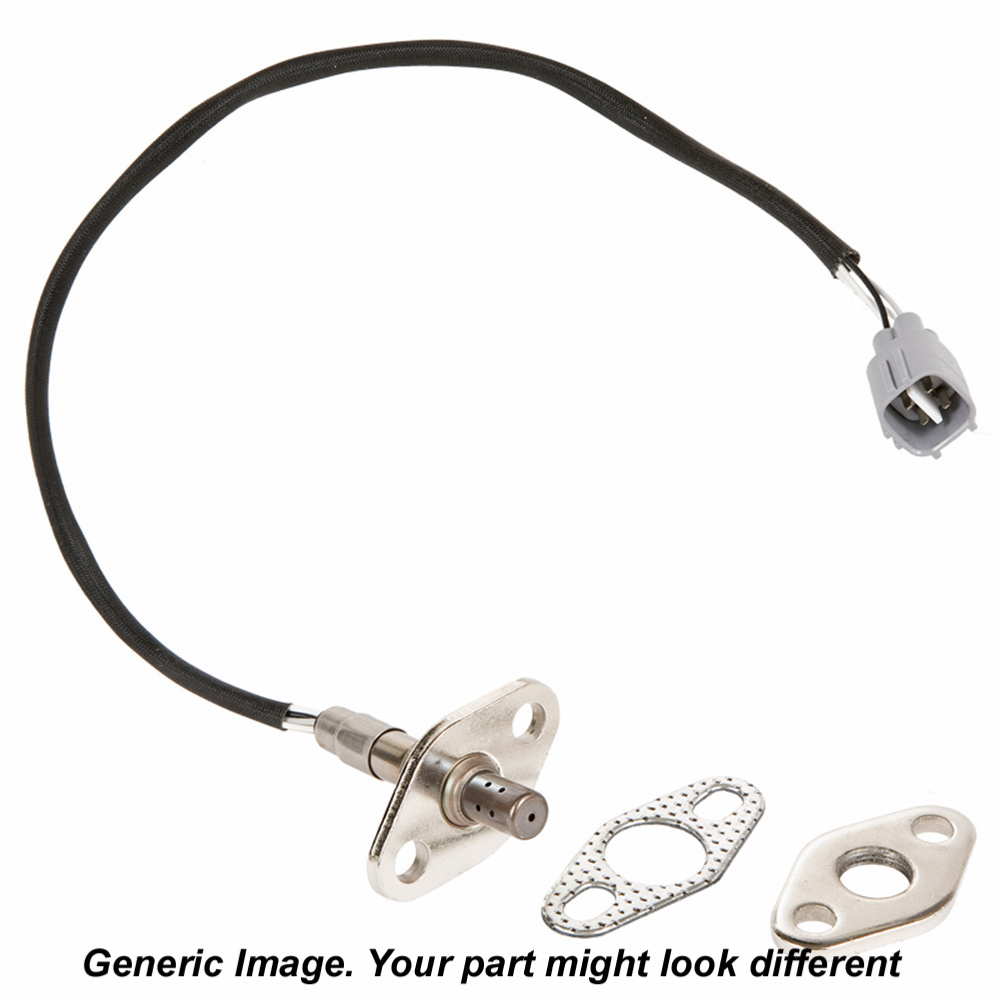 Oxygen Sensor Labor
and Part Costs
A brand new replacement oxygen sensor can cost you from $20 to $100, depending on the make and year of your car. Taking your car to a mechanic to fix the issue can cost up to $200. Though, this depends on the type of car and the rates of the mechanic. A Mechanic's labor rates range from $50-$150 an hour, and replacing an oxygen sensor is a very simple process for a professional, therefore they should not be charging you anymore than 0.5 hours to replace a single oxygen sensor. In some vehicles, the O2 sensors are more difficult to access and might requre other parts to be removed to replace the sensor. This is rare however, and you should expect this to be a quick and simple replacement.
The table we created below shows the prices for one oxygen sensor for five different vehicles. For each vehicle we have also specified the location of the sensor as the location of each sensor is important when purchasing your oxygen sensor. Please keep in mind this is the price for one individual oxygen sensor purchased alone at full price, you can save money by purchasing oxygen sensors in kits or sets as they are all recommended to be replaced together. All of the oxygen sensors below are aftermarket new sensors, meaning they are not made by the original manufacturer of the sensors that originally came in your vehicle. Rest easy, aftermarket oxygen sensors are not only common but are many times the best option; both for price and quality.
| | | | |
| --- | --- | --- | --- |
| Vehicle (O2 Sensor Position) | Part Condition | List Price | Our Price |
| 2007 Dodge Ram (Pre-Catalytic Converter - R) | AD (Aftermarket New) | $45.00 | $28.00 |
| 2000 Cadillac Escalade (Pre Catalytic Converter-L) | AD (Aftermarket New) | $65.00 | $55.00 |
| 2004 Jeep Wrangler (Post Catalytic Converter Cylinder 4-6) | AD (Aftermarket New) | $65.00 | $35.00 |
| 1997 Toyota Camry (Pre Catalytic Converter-Front) | AD (Aftermarket New) | $65.00 | $50.00 |
| 2002 GMC Savanna (Pre Catalytic Converter) | AD (Aftermarket New) | $55.00 | $45.00 |
Don't miss out on our exclusive offers
Get instant savings, exclusive deals, and limited-time promos.
You can actually save yourself the labor cost, by just buying the parts and replacing the sensor yourself. As long as you know where the sensor is located on your vehicle, then replacing it is not too difficult. While each vehicle is different we created a video to make the replacement of this part as simple of a process for you as possible, head to our How To Replace Your Oxygen Sensor page to watch the video.
How to Save Money on an Oxygen Sensor?
Don't make the mistake of buying a replacement sensor directly from a local shop or mechanic. Find out the exact manufacturer part number you need, and then search online to find much better prices.
Another way to save money is to not wait for the oxygen sensor to fail. Check its operation on a regular basis and replace it if efficiency has gone down. This can reduce your average fuel costs per year. Even more importantly, ignoring a faulty oxygen sensor can eventually damage the catalytic convertor which is very expensive to replace.
Find Your
Oxygen Sensor
To find the correct oxygen sensor that is guaranteed to fit your car at an unbeatable price, use the Year, Make, and Model search at the top left of this page.  If you can find an oxygen sensor cheaper elsewhere, give one of our US based parts specialists a call and we guarantee to match that price. 1-888-907-7225. All of our oxygen sensors come with Free Shipping and an industry leading warranty.