The piston moves up and down inside your vehicle's engine cylinder through various stages of the combustion cycle. Driven by the engine's crankshaft and is connected to it via a connecting rod. When the piston moves down, the air and fuel are drawn inside the cylinder and when it moves up, it compresses the air-fuel mixture. It is also responsible for creating a vacuum or an area of low pressure inside the cylinder. The air pressure inside the cylinder is lower than the air pressure outside the cylinder.
A piston ring encircles the piston and acts as a seal between the combustion chamber and the crankcase. It is also responsible for driving the heat away from the piston to the cylinder wall and regulating the oil consumption. The piston skirt is the part of the piston that is closest to the crankshaft and keeps the piston from rocking inside the cylinder excessively.
There are many ways by which a piston can be damaged. The list below can help you determine the issue that is present in your motor:
1) The pistons can be damaged by issues in the head as well as due to piston pin seizing and piston pin fractures.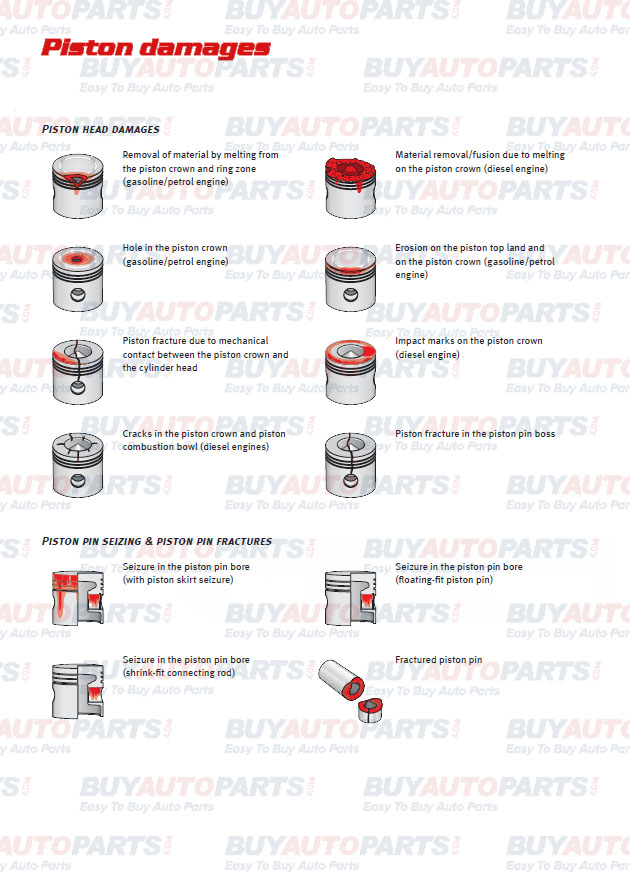 2) Seizing in the piston head and skirt can also cause problems in your vehicle.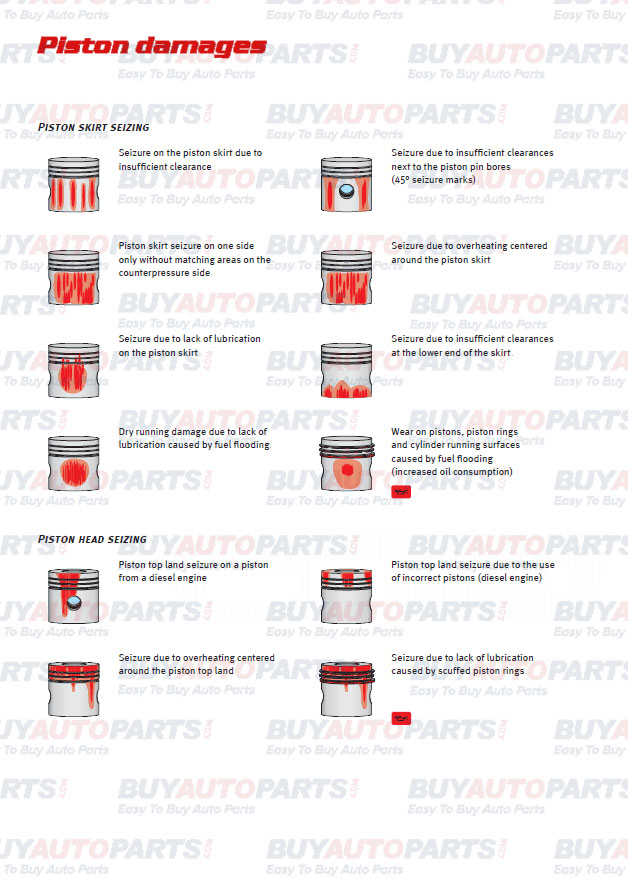 3) Damages in the piston ring and skirt panel can also impact the efficient performance of your car's engine.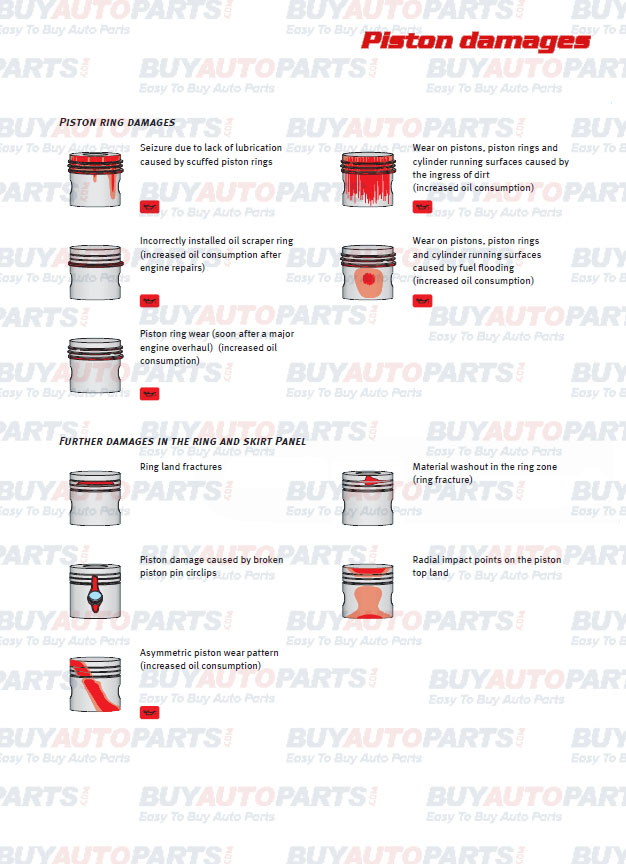 4) Faulty pistons can also, in turn, cause damage to your engine's cylinders.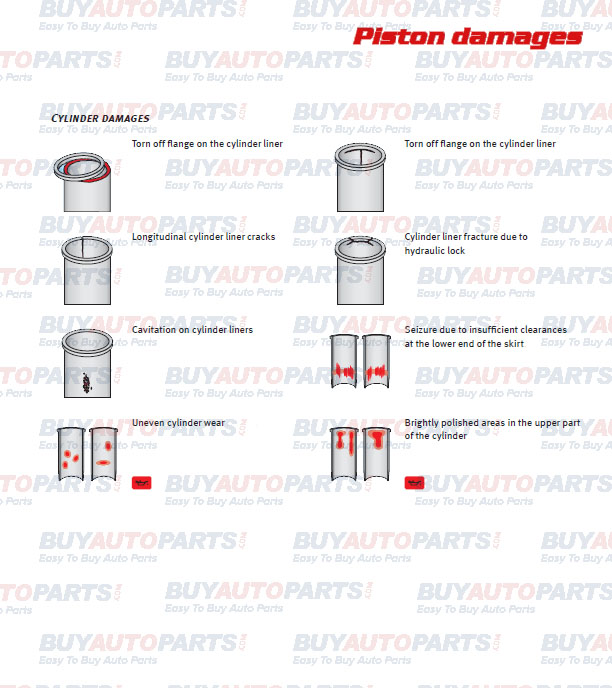 Find Automotive Parts with an Industry-Leading Warranty at Buy Auto Parts!
Buy Auto Parts is the best place online to get car parts at unbeatable prices. We stock a wide range of OEM replacement and aftermarket parts for every make and model. To find the right part for your car, simply tell us your car's year, make and model. Your order will be shipped from the warehouse closest to your location. We offer free shipping for purchases over $99 in the continental United States. Our products have been throughly-tested to meet or exceed industry standards. You can reach us on our support line at or leave us an email at [email protected], if you need help in choosing your part. Please feel free to leave us an online review. We value your feedback!