The injector repair "How To" section of our site is here to help when you
need that little bit of extra knowledge to get your project up and running. From the list below select the video or article that is related to info for the
product line desired.

 Symptoms of Bad Fuel Injectors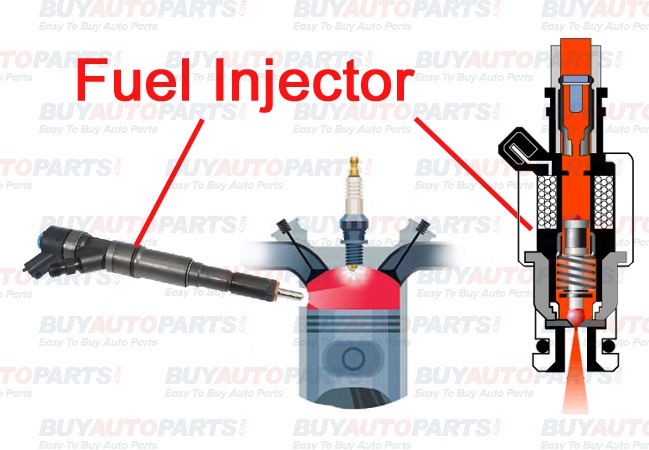 The fuel injector is a small nozzle that controls the flow of fuel from the fuel pump to the engine cylinder. It uses an internal channel that directs the flow of fuel into the cylinder. When electricity is applied to the unit, the channel is opened and the fuel is sprayed from the injector into the cylinder. Once the voltage is removed, the unit snaps shut, stopping the flow of fuel. The Engine Control Unit (ECU) controls the fuel injector. The longer the fuel injector nozzle is opened, the more fuel is delivered to the engine. Depending on the kind of the fuel injection method incorporated in the fuel system, one or more fuel injectors are used. Modern fuel injection systems usually include more than one fuel injector.
Since the primary function of the injector is delivering fuel to the engine, any flaw in the injector will affect the engine's performance/efficiency. Any physical damage to the injector such as cracks or breaks will result in a fuel leak, which will cause the injector to deliver less fuel to the cylinder, thereby reducing the engine power. Some of the common symptoms of a defective injector include rough/choppy idling of the engine, misfiring, and surging. A bad injector will also make the "Check Engine" light illuminate on your dashboard.
Place an order for Fuel Injectors at Buy Auto Parts!
Buy Auto Parts carries a wide range of parts for every car make and model. We have genuine OEM replacements and premium aftermarket parts. All our car parts are completely tested and are offered with a warranty. You can look for the parts that fit your vehicle, by choosing the right year, make and model of your car on our online catalog. At Buy Auto Parts, you will find top-quality fuel injectors at unbeatable prices. You will also receive free shipping for orders more than $99. For any inquiries about our car parts, call our toll-free support line or email us at [email protected].
If the info you need is not covered in this section feel free to send us a message in our support section.