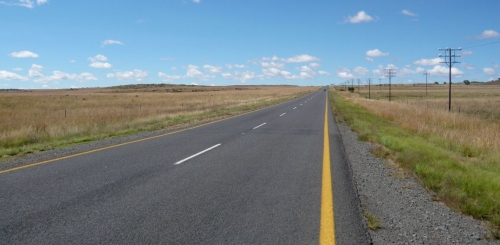 May 28, 2013 - Summertime is here and people everywhere are going to be taking road trips. In honor of the Summer Road Trip we are doing a week of blogs on nothing but road trips.
It's the best time of the year for families to take summer car road trips since kids and college students are on break. Getting out on the open road can be a great idea for your next vacation instead of taking a plane, you can spend some time in your car with your loved ones and sightsee as you head to your destination.
Though you're probably anxious to get your road trip started, make sure you perform general maintenance on your car before you leave. The last thing you want to do is head out on a road trip and begin to experience car problems 100 miles into your trip. Getting a tune up, alignment, balance and rotation, a/c check, and any other general maintenance is recommended before you take a trip.
Summer road trips can be a fun bonding experience for a group of people traveling together. It can also get a little uncomfortable if the road trip is quite a long distance away from the starting point. After a while, being cooped up together in a car can cause some people to be a little irritable. Be sure to make scheduled stops along the way to allow everyone travelling to get a chance to get out and stretch, and use the restroom.
One of the most important things to remember when going on a summer road trip is to drive safely, and be aware of unsafe drivers as you travel. So many people travel during the summertime, and it's possible to encounter drivers that are driving recklessly, or endangering other vehicles on the road. Distance yourself from those drivers that you notice to be driving a little recklessly, and maintain speed limits and proper distance behind other cars to help avoid accidents during your trip.
Don't forget to bring along comfortable items during summer car road trips. Items like pillows, blankets, snacks, mobile devices, portable TVs, and charges for all electronic devices. Books, magazines, e-readers are also great things to bring along on a road trip. Bring extra batteries for those items that require them, fill a cooler with ice and store it in the trunk to keep water and drinks cool, fill up the tank, and you're ready to go on an exciting road trip!
Click Here to Go to Road Trip 2: How To Prepare Your Car for a Long Road Trip
Click Here to Go to Road Trip 3: Fun Ways to Entertain Yourself On A long Road Trip
Click Here to Go to Road Trip 4: What Harmful Things Can Happen To Your Car On A Road Trip