How Much Does a Gearbox Cost?
The steering gearbox is a key component that makes turning the steering wheel, change the angle of the car wheels. Not only does it make this connection possible, but it also controls the input and output ratio of steering the car. So if you notice an increase in steering effort is needed or the car movement feels uneven, then the steering gearbox may be failing Steering gearbox cost can vary depending on where you buy them and if you choose a new or remanufactured part.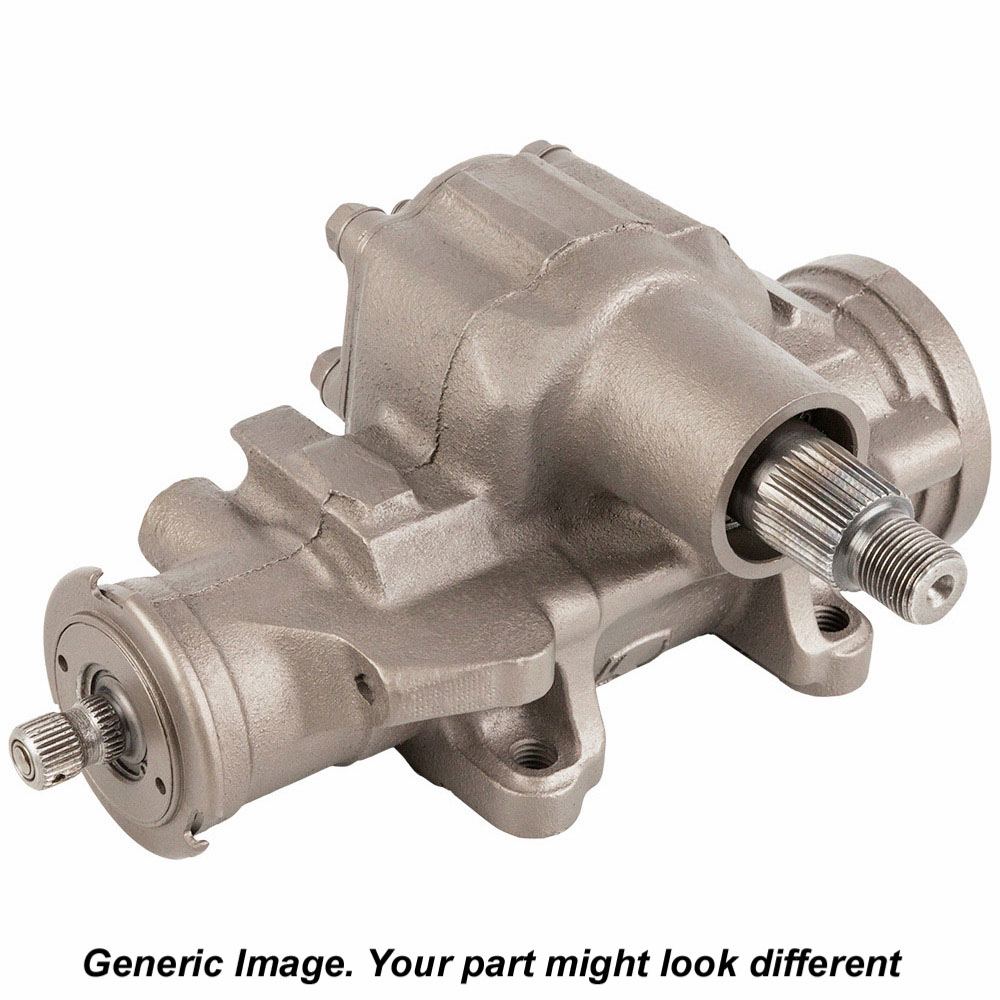 Gearbox Labor and Part Costs
If you don't already know the importance of a gearbox, read Why a New Steering Gearbox Will Save Your Life.
You will be looking at an average steering gearbox cost of $200 for a replacement. Be aware that the exact price will be dependant on the make, model and year of your car. You also have the option of buying a brand new steering gearbox or a rebuilt one. For labor costs, you should find out the rates of your local certified mechanic. But make sure you check a few places to get a fair price. In a lot of instances you will need to pay a core deposit when purchasing a gearbox. For more information on core deposits click here.
How Much Does Labor Cost For a Steering Gearbox Repair?
Your steering gearbox is an essential part of the functionality of your car. It helps you steer your vehicle with less force making easier. In order to replace this, many other parts have to come off your car to access it. This job as you?ll see from our chart has many variations in labor times. From just 2 hours up to 6. This means
steering gearbox repair costs could range from  hundreds into the thousands.
In order to give you the best idea of how what the your steering gearbox cost will be for your repair we have given 12 examples of to compare them to. But remember this limited sample only reflects a small portion of cars so it will be hard to know the exact price of labor without calling a mechanic.
Vehicle
Dealership Repair Cost
DIY With BAP
Year, Make & Model
List Price
Labor Cost ($130/HR)
Total Cost
Our Price
Savings
Vehicle
OEM (Original Equipment Manufacturer) Number
List Price
Our Price
Labor Time (hrs)
Independent Shops Estimate National Avg Labor Cost ($100/HR)
Dealerships Estimate National Avg Labor Cost ($130/HR)
2000 Jeep Postal
26060654
$575.07
$391.05
3.8
$494.00 (3.8hrs)
$1069.07
$391.05
$678.02
2002 Chevrolet Kodiak
15748668
$924.49
$628.65
2.2
$286.00 (2.2hrs)
$1210.49
$628.65
$581.84
2005 Dodge Sprinter
5C342504AB
$560.51
$381.15
3.1
$403.00 (3.1hrs)
$963.51
$381.15
$582.36
1968 Ford F100
26041145
$380.97
$272.25
2.5
$325.00 (2.5hrs)
$705.97
$272.25
$433.72
1996 Nissan Altima
15176182
$451.69
$168.30
3
$390.00 (3.8hrs)
$841.69
$168.30
$673.39
Don't miss out on our exclusive offers
Get instant savings, exclusive deals, and limited-time promos.
Why do labor times vary so much?
Not all cars are built equally, which leads to the variation in labor times. There are many factors that will change the amount of time it will take to complete a repair from one car to the next
that will also drive up steering gearbox replacement costs. Things like the position of the part itself and how many parts you have to take off to get to it will inherently add more time to complete the job.
Our chart shows that there is a lot of variation between makes, models, years and vehicle type. We can assume that the reason trucks take so little time in comparison to sedans because there is a lot more space to work in and the steering gearbox is easier to access.
When it takes less time for a job the steering gearbox repair costs will be lower. Although this isn?t a catchall statement, it can be logically applied to many different repairs.
Vehicle Classification
Model 1
Model 2
Hatchbacks
1997 Geo Metro ~ 3.3 labor hrs
1983 Nissan 280ZX ~ 3 labor hrs
Sedans
1990 Buick Century ~ 3.4 labor hrs
2002 Pontiac Grand Prix ~ 6 labor hrs
Wagons
1998 Ford Taurus ~ 4.5 labor hrs
1995 Subaru Liberty ~ 3.8 labor hrs
Sport Cars
1973 Mustang ~ 2.6 labor hrs
1990 Camaro ~ 4.6 labor hrs
SUVs/Crossovers
2000 Jeep Cherokee ~ 3.8 labor hours
1995 Toyota Forerunner ~ 2.3 labor hours
Pickup Trucks
2000 Ford F-250 ~ 1.8 labor hrs
2000 Chevrolet 2500HD ~ 2 labor hrs
Range = 1.8 labor hrs to 6 labor
How to Save Money on a Gearbox?
Buying replacement car parts directly from your local mechanic does have its convenience, but you will in most cases be paying much more than you should. Ongoing car maintenance is expensive enough already, so you should do some shopping around to get the best deals possible. A good idea is to talk to a certified mechanic to find out the exact parts you need. Afterwards, go online and do a search for specific part numbers and you can easily find a cheap steering gearbox.
Find Your Gearbox
To find the correct steering gearbox that is guaranteed to fit your car at an unbeatable price, use the Year, Make, and Model search at the top left of this page.  If you can find a steering gearbox cheaper elsewhere, give one of our US based auto parts pros a call and we guarantee to match that price. 1-888-907-7225. All of our steering gearboxes come with Free Shipping and an industry leading warranty.