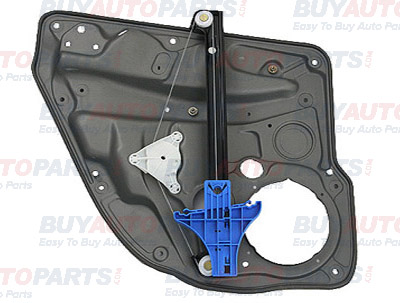 Location:
Window regulators can be found on the internal section of a vehicle's door panel. These units carry the glass and also control the height at which it sits.
Basic Function:
Window regulators create the force to move a window in a vehicle from its current position, either upward or downward.
Kinds:
There are two kinds of window regulators - manual window regulators and power window regulators (also known as automatic window regulators).
Manual Window Regulators:
Manual window regulators use a hand crank to move the window up and down.
Power Window Regulators: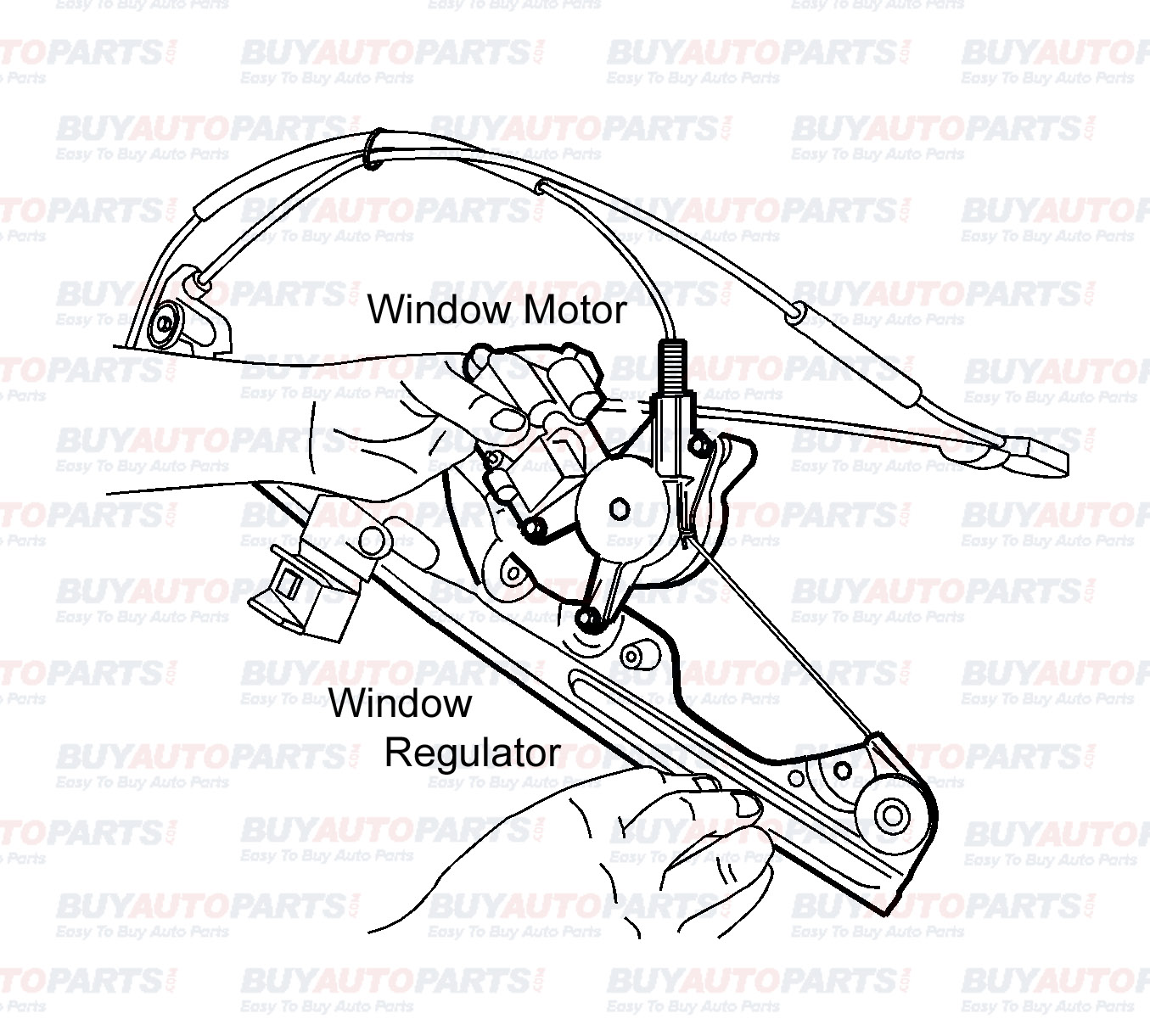 Power window regulators have a switch or button usually located on the arm rest, which when pressed moves your windows up or down. An electric motor is integrated with the switching components of your car which are responsible for raising and lowering the windows. This window system also includes several spur gears and a single worm gear. Each of the components creates a certain amount of torque that helps in the movement of the window. When force is applied to the worm gear by the crank, it creates a movement of the armature in the regulator. The worm gears then lock, making the windows unable to be opened by outside forces such as wind.
Common Issues and Symptoms:
These units are very basic but still run into some common issues that include broken glass clips and worn out electric motors. If you hear a buzzing sound while pressing the button but there is no action taking place, the window regulator could be wearing out. You should replace it at the earliest to avoid further damage.
Buy Your Choice of Window Regulators at Buy Auto Parts!
Buy Auto Parts carries a line of meticulously-tested, high-quality window regulators at unbeatable prices. We stock OEM replacement and aftermarket parts that carry an industry-leading warranty. Buy Auto Parts offers free shipping for orders over $99 in the continental United States. Your orders will be delivered from the warehouse closest to your location. If you cannot find the window regulator you are looking for online, give us a call at or email us at [email protected] and one of our auto-parts specialists will get in touch with you.