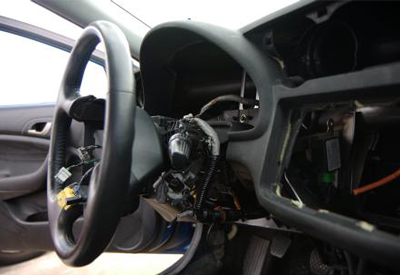 What to Do when Your Car Gets Stolen
Getting your car stolen is like having your livelihood ripped from you. You're entitled to have a massive freak-out session and pace around in complete panic. Okay, are you done? Great. Now it's time to get down to business and try to track down what happened, what to do, and who to call.
Is it REALLY Stolen?
Getting lost in an unfamiliar parking garage is pretty common. Maybe you parked your car on a different level, different row, or even a different lot! Make a couple more rounds to be absolutely SURE your car isn't exactly where you left it. There's a possibility that your car may have been towed as well. Did you park in a lot with strict parking rules? Are you late on your payments? Do you have an outrageous amount of outstanding traffic tickets? Look into the possibility that your car has been towed first. You will be able to find the towing company posted on signs surrounding the lot. If you're late on payments or have a number of outstanding tickets, your car WILL be repossessed with or without your knowledge.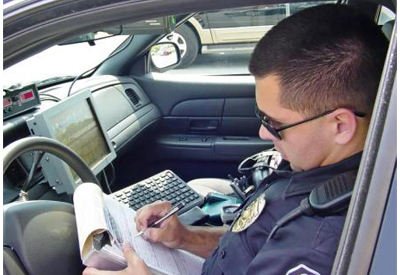 http://lawenforcementtoday.com/wp-content/uploads/2011/11/Repot-Writing-.jpeg 
Call the Police
At this point, you've gathered that your car has been stolen – for sure this time. Your next step is to call the police to file a stolen vehicle report. You must call the police as soon as possible, because the longer you wait, the likelihood of finding your stolen car decreases. It's also a good idea considering most insurance companies require you to file a police report before you can collect on any insurance claims. When speaking to a police officer, be sure to describe any attributes of the vehicle that will differentiate your car from every other model on the road. This can be a bumper sticker, noticeable dents, or any other easily-identified exterior details.
Call LoJack or OnStar
If your car is equipped with one of these services, be sure to call them right away. They will have the ability to shut down your car or at least locate where the vehicle is and where it's headed.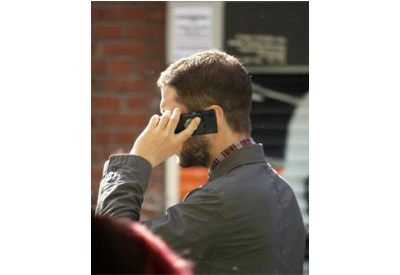 http://upload.wikimedia.org/wikipedia/commons/5/58/Man_speaking_on_mobile_phone.jpg
Call Your Insurance Provider
Even if the police track down your car tomorrow, it's always good to get a head start on an insurance claim. Claims take a considerable amount of time to get processed. So to make sure that you have a new car before the next century, it's never too early to give our insurance broker a ring. You may need the following information to provide to your insurance: Certificate of title for the vehicle, location of all keys before and after the theft, names and contact information to everyone who had access to the vehicle, a description of the car, list of person property stolen with the car, and any financing information if you're still paying off your vehicle.
Look For Your Car Online
See if your car got posted onto Craigslist or eBay. Hopefully the car isn't getting chopped down for parts yet and you can save it! If they did, maybe you can recycle some of the old parts, ha: Creative Things To DO with Old Car Parts.
Avoid Identity Theft
People leave all sorts of information in their car – receipts, insurance cards, registration. As a precautionary measure, evaluate what information was stored in your car and get a hold of your bank.  It's almost ridiculous how easy a couple of documents can leave you defenseless to identity theft.
And since you are car-less for the moment, read this blog and see how you can get around without a car: No Car? No Problem!. Or maybe you can finally invest in that classic you've always wanted: Top Five Affordable Classic Cars.