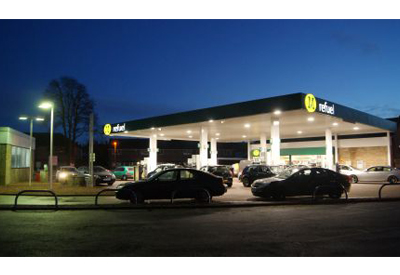 Let's face it, none of us really like having to fill up our gas tanks, we just have to. Well, now we have one more reason to dislike filling up: credit card fraud. Thieves are using credit card skimmers at gas station pay terminals to steal your card information. What is the best way to prevent them from doing this? Never choosing to pay with debit and inputting your pin at these stations. The device they use basically replicates the magnetic stripe on the back of your card and allows them to make a copy of your card. If you input your pin while paying for gas and there is a credit card skimmer installed on the station, you just gave the thieves all the information they need to be able to walk up to an ATM and pull out as much of your cash as they want. I hope that gets your attention.
First, let us discuss exactly how these devices work. A credit card skimmer scans the magnetic stripe on the back of your card and is able to replicate that stripe onto a new card. Skimmers are usually installed at gas stations because of how easy it is to manipulate a pump station and install this malicious device. Many times a thief can simply get ahold of a master key that a gas station uses to open up all of their pump stations and install the device without anyone even realizing it. The skimmers are so advanced now that the thieves do not even have to physically retrieve the skimmers from the stations; they just use Bluetooth to transmit the card data to the thief who just has to be within 30 feet of the pump. A thief does not want to just create a copy of your card and use it because this creates more risk for them. They want your pin because this gives them full access to your money at almost any location.
What is being done to prevent skimming at a gas station? Many gas stations are attempting to stay vigilant of shady characters lurking around the stations. But with the high traffic a gas station can get, it can be difficult to properly monitor everyone. Gas stations are also working to install pay terminals that cannot be tampered. However a new upgraded machine can cost a gas station up to $12,000 so it is going to take some time for every station to have upgraded pay terminals.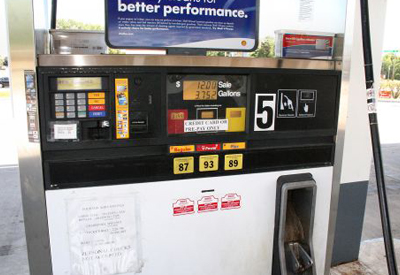 http://ow.ly/s6jL0
So what do you need to do to keep your money from being stolen?
1.The best way to avoid any of this from happening is simply paying cash whenever you buy gas at the pump. Sure, you lose the convenience of being able to use your card, but you can be assured no one will steal your money.
2.If you must use your card, try to use a credit card. Credit cards never require you to input your pin and many times you can get rewards through your card company at gas stations for using your credit card.
3.If all you have is a debit card, NEVER input your pin. These crimes started early this decade and the advancements in the technology they use to steal your information are pretty scary. A pin at the pump could lead to them having a field day with your money and no one wants to have to deal with a nightmare like that. To avoid inputting your pin, simply choose to pay with credit and the transaction will be processed as a credit transaction and automatically debited from your debit account.
4.Last but not least, monitor your bank and credit card account daily. Reporting any suspicious activity right away increases your chances of getting your money back. Under federal law, if you delay the reporting of fraudulent activity your liability for the losses increases. This means you might not get anything back. You have all the tools out there to keep an eye on your accounts, do so.
We feel everyone should know about this, so spread the knowledge and make people aware of this potential danger at the pump. [Related Post: What To Do If Your Car Is Stolen]
Having trouble with your Fuel Delivery System? Check out our Repair Fuel Pump Parts Learning Center
source: consumerreports.org