Home
Call to talk to one of our Parts Specialists
4th Of July Sale - Up To 45% Off Sitewide! Offer Ends Soon.

International Orders
International Customers, please review our international shipping policies for placing orders and to know more about Shipping, Payment, and Warranties.
REPAIR
MASS AIR FLOW SENSOR
The mass air flow sensor repair "How To" section of our site is here to help when you need that little bit of extra knowledge to get your project up and running. From the list below select the video or article that is related to info for the product line desired.
VIDEOS

Mass Air Flow Installation Tips

Possibility of False P0113 Code after MAF Install on 2003-2014 Honda / Acura Vehicles
ARTICLES

Air Intake Cracks and Leaks

Mass Air Flow Diagnositcs

Mass Air Flow Location

Reading an Engine Snap Shot

How Much Does a Mass Air Flow Sensor Cost?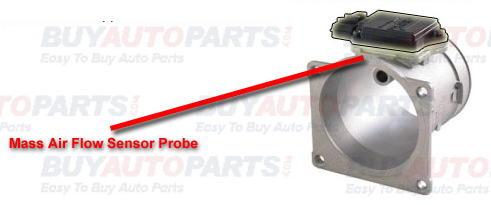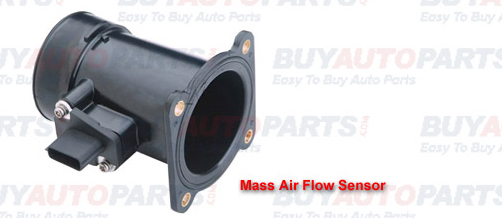 A mass air flow (MAF) sensor is used to find out the amount of air entering a fuel-injected internal combustion engine. This information is sent to the engine control unit (ECU) to adjust and send the correct ratio of air and fuel to attain optimal efficiency. In automotive applications, the density of the air varies with the ambient temperature, altitude and use of forced induction and this is a key factor for the working of the sensor. There are two common kinds of mass airflow sensors: vane meter and the hot wire. These sensors do not measure the mass of the air directly. However, when coupled with a sensor or two, the rate of the air mass flow can be determined precisely.
The MAF sensor will become accumulated with debris, over time, which will prevent it from working properly. The sensor should be cleaned periodically as suggested by the manufacturer. Any problem with the engine will cause the Check Engine light to glow. The mass air flow sensor, being an engine-related component, will also illuminate the Check Engine light when it wears down. Other symptoms of a malfunctioning MAF sensor include low gas mileage, stalling, rough idling, pinging and poor engine performance.
Find Mass Air Flow Sensors with an Industry-Leading Warranty at Buy Auto Parts!
Buy Auto Parts is the best place online to get mass air flow sensors at unbeatable prices. We stock a wide range of OEM replacement and aftermarket parts for every make and model. To find the mass air flow sensor for your car, simply tell us your car's year, make and model. Your order will be shipped from the warehouse closest to your location. We offer free shipping for purchases over $50 in the continental United States. Our products have been throughly-tested to meet or exceed industry standards. You can reach us on our support line at or leave us an email at [email protected], if you need help in choosing your part. Please feel free to leave us an online review. We value your feedback!
If the info you need is not covered in this section feel free to send us a message in our support section.
"How To" Home | BuyAutoParts Home