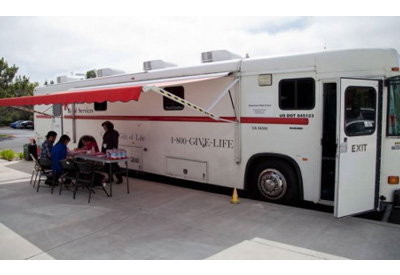 Thursday July 25th, BuyAutoParts.com held a blood drive with the American Red Cross. The event was a huge success as we had more than 30 employees donate blood. We originally had set a goal of 25 donors but we went above and beyond!
The American Red Cross recently issued an emergency request for blood donations and one of our pros here, Al (/get-to-know/al.html), thought it would be a great cause to participate in so that we as a company could help save lives. When I asked Al what led him to help organize this event for BuyAutoParts.com he said that he used to help organize events in college and donated regularly. He is part of the American Red Cross' gallon club and he understands how much of a positive impact a donation of blood can have on someone's life. We'd like to give kudos to Al for bringing awareness to the cause and participating in the organization of the blood drive.
In total, BuyAutoParts.com donated 26 pints of blood to the American Red Cross. The Red Cross estimates that each pint of blood donated can save up to 3 lives. This is a time when the American Red Cross urgently needs donations so we were definitely glad to help and we encourage anyone out there to do so too.
Here are some photos of the event and all of our participants throughout the day: