Do you prefer cars with the old crank-style windows? How about AM-only radio? If your idea of the perfect car is a no-frills ride, you might want to reconsider your tastes. There's nothing wrong with a car that gets you from point A to point B in the most affordable matter possible, it's just that most people regard automobile luxury as something that's nice to have. Plus, there are the folks who simply must have the latest gadgets and top-of-the-line appointments.
And then…well, what's beyond everyday luxury? High-end, histrionic, hey-look-how-great-my-car is luxury. The following five cars have enough extravagance in their glove boxes alone to grab your attention. We've spanned the globe for the most obscenely lavish rides, and here's what we found: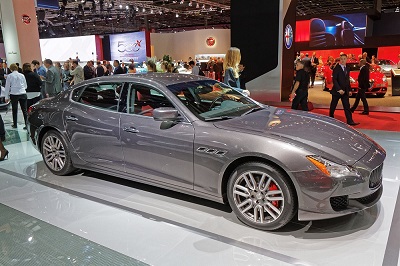 Only 100 of this Maserati were produced. Does your car have silk combined with full-grain leather appointments, highlighted with a solid brass "1 of 100" plaque? We didn't think so. Considered the "fingerprints" of the auto world, the Quattroporte also comes with an exclusive, personalized accessory kit for those lucky enough to own one.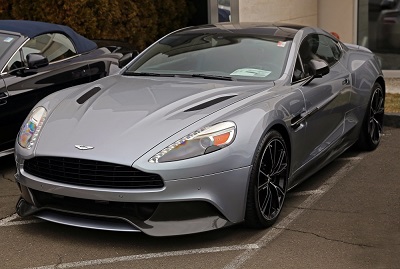 There are grand touring automobiles, then there's the Aston Martin Vanquish. Forget the V12 engine for a moment and try to comprehend the interior: carbon-fiber finishes, meticulous hand-stitch style accents (all one million), and completely customizable design options. The Vanquish is literally a one-of-a-kind car…you're the designer! The luxury comes at a price – about $287,000 at the very least!
This car carries a hefty price tag, and bountiful luxurious touches come standard. Whenever an auto is patterned after a luxury yacht – and the Grand Convertible follows the painstaking craftsmanship that embodies the world's finest boat makers – elegance isn't in short supply. Even by British standards, this car stands in a class entirely alone.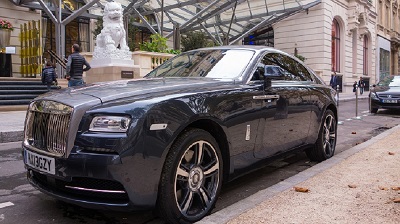 Any list of luxury has to include Rolls-Royce. And their Wraith, packed with advanced technology from bumper to bumper, puts luxury on a whole other level. It boasts lush wool carpet, classy chrome interior appointments and even a fiber-optic ceiling which resembles the night sky. Whatever you can think of, the Wraith has – and then some!
Only the aFFluent need apply. This Ferrari combines Italian luxury, top-end performance and surprising value as well – at a tad over $300,000, this car offers plenty of features. Start with an interior that's entirely enveloped in top-grain leather, add sculpted seats, ultra-convenient controls and a Manettino 5-position suspension, and you're left with a car that positively pampers the driver.
You might never own a car like these, but your car is still a valuable asset. When you need to give your car some TLC, only the best parts will do. At Buy Auto Parts, you can choose from the best OEM-quality components at unbeatable prices. Plus, most of our parts come with a limited 1-year warranty. If you have a question about a part for your car, call the BAP experts at (888) 907-7225. Our contact page has additional information, along with a live chat portal.
Written by Dara Greaney