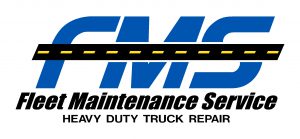 This month's BuyAutoParts Shop Spotlight is Fleet Maintenance Service, serving working professionals in Oakland, Maryland since 2011. Fleet is a diesel specialty shop with 8 bays, which is much more impressive when you consider the size of the vehicles they work on, and the space required to work on 8 fire trucks or buses at once. That space is filled with lifts that can handle the weight of a Kenworth, and engine hoists that won't struggle when you need to yank a 1500-lb Cummins ISB; equipment that would be overkill if it was just another shop doing oil changes on Civics all day.
FMS is an authorized Cummins dealer, although they work on all things diesel. Their primary focus is heavy and medium duty trucks and work vehicles, but that expertise also makes them a great place to take your PowerStroke or Duramax pickup as well. Their shop features top of the line diagnostic tools, and they're able to maintain complex modern emissions equipment, including cleaning diesel particulate filters. They're able to rebuild and re-balance worn-out turbochargers, but if yours is beyond rebuilding, they have access to BuyAutoParts' full catalog of OEM turbochargers, including Garrett, Holset, BorgWarner, IHI, Mitsubishi Heavy Industries and more.
If you're in western Maryland and own a diesel truck, take it to a specialist who's seen and fixed every possible issue out there, who also happens to have access to a full catalog of diesel injectors, turbochargers, electronic components and more. Open 7 am to 4 pm Monday through Friday, they can be reached at 301-533-2140. Make an appointment today!