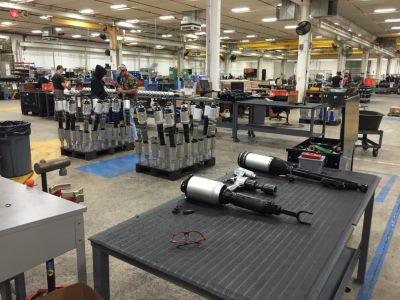 In December I went and visited the Arnott factory in Florida and spent some time learning about what Arnott is working on for 2015.
The first thing is to discuss what is air suspension and how does it differ from traditional suspension? Where a traditional shock or strut just has a dampening mechanism set to a certain ride control feel, Air suspension uses an air compressor in combination with air struts and air bags to control the feel.  Air suspension has a few advantages over traditional shocks and struts. First is that the ride is often driver controllable.  If you want a soft ride for comfortable driving you can set that.   If you want a stiffer ride for more rough riding without bouncing all over the place that is often selectable.   The second advantage is that you can control ride height.   Some cars can automatically lower when at higher speeds to reduce drag and improve efficiency.   The final advantage is weight management.   If you load the back of your SUV with a trip from the store, the air suspension can adjust the ride to handle it.  In traditional shocks you have to choose the level of rebound and stick with it, which can often lead to a sagging rear end under heavy load.
In order to achieve air suspension you need to have a more complex system.   The air suspension compressor as well as an air strut with bag at each wheel.   The air compressors pressurizes the struts as needed to control the feel.   You will also have components like air lines and dryers and more to complete the system.
Arnott was the first in the industry to begin rebuilding and manufacturing parts for the aftermarket to meet these needs.  It started 25 years ago with a single part for a Ford Taurus and has grown into a full line manufacturer today as more and more cars have air suspension on them.   Today most cars over $40k have some type of air suspension on it from the factory.  Being one of their early distributors since 2008, we have enjoyed watching them grow and being a great partner.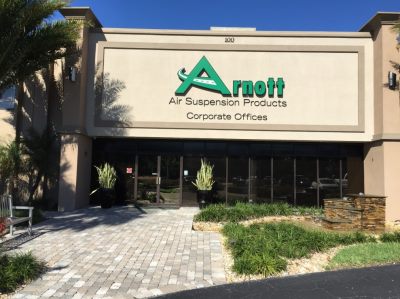 This is building one, the main office. They took over 5 buildings from the Sea Ray Boat Company, which explains why their address is Sea Ray Drive.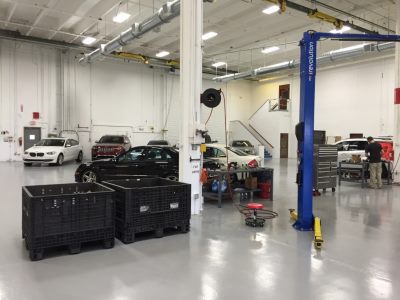 Arnott's research and development facility was probably the most impressive part of my visit. They start by purchasing an actual car for each product they develop.  They then use a CAD system to design the strut and use multiple 3D printers to rapid-prototype their products.  One of the 3D printers actually uses resin and the final 'printout' can actually go on a car for fitment. The level of research in the engineering process is impressive.  They find numerous ways to improve the product.  The final step is to install suspension parts and conduct a full road test.   They have converted part of their parking lot to a test circuit, complete with various speed bumps and pot holes. They also load catalogs in the trunks of test cars and leave them for days at a time to see how the struts hold up.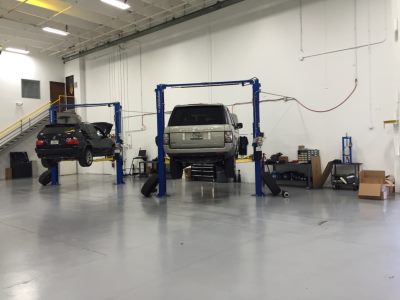 Arnott's customer service department uses wall screens to track call wait time and agent status.   This information is available for everyone to see to help monitor status and improve the customer experience.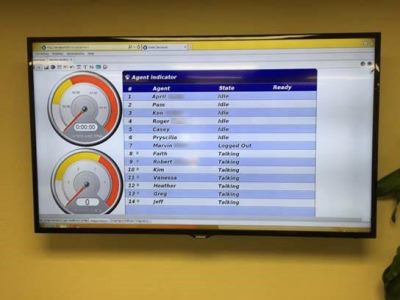 Written By Dara Greaney