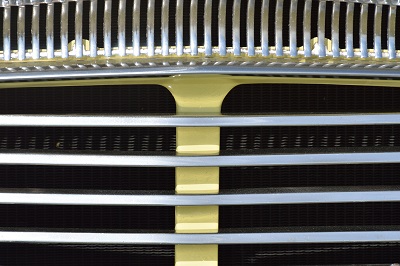 If your car's radiator is ready to be replaced or needs repairs, try doing it yourself. Most people think the radiator is one of the toughest DIY jobs for an automobile, but two factors make it easier than you may think. For one, the radiator's connections aren't too complicated. The component is secured at all four corners and possibly a bracket or two, usually by bolts (sometimes by screws). Plus, there are a few hose connections. And secondly, the radiator is one of the most easily accessible parts in most cars – it's usually at the front of the engine, with plenty of room to maneuver.
To work on your radiator, you'll need some essential tools. We've put together a tool checklist to change or repair your radiator. If you've ever worked on your car before, you probably already have most of these tools. But just to double-check, ensure you have these guys ready to go:
A Buddy / Someone to Help
Every car repair job is better with another set of hands, and radiator work is no exception. This is especially true for radiator changes. If you have a buddy to help lift the old radiator out and position the new one, your job will be much easier.
Socket Set & Wrenches
The most common bolt sizes for radiator fasteners are ¼" and ½", and these are readily available in standard socket sets. Some radiators cannot fit sockets and drives due to cramped engine space, so always have some equivalent wrenches on hand. For many foreign cars, the fastening bolts are metric-sized.
Drain Pan
Your radiator is filled with engine coolant, and any repairs or component movement will require you to drain the existing fluid. A decent-sized drain pan will collect any overflow or runoff and keep it off the ground – a good idea, as used radiator fluid contains a toxic mix of chemicals. You want to keep any excess radiator fluid off of your driveway or garage floor. Once you've collected the radiator fluid, dispose of properly in sealed containers. You can drop off the containers at designated areas approved by your local jurisdiction.
Pliers
Handy for removing hose clamps, pliers are also great for helping secure the radiator during removal. This category includes locking pliers like Vise-Grips.
Replacement Parts
Even if you're doing small repair work, it's a good idea to have replacement parts handy. This list includes radiator hoses, fan, clamps and the coolant expansion tank. If you purchase these parts beforehand (and they're not expensive), you'll have the replacement part(s) ready to go right away. This is highly recommended if you're doing radiator work on any car at least 10 years old.
Screwdrivers
Many cars use hose clamps with either a Philips or flathead screw to tighten or loosen the component. Just like other car repair projects, keep plenty of screwdrivers in your toolbox.
Rags & Gloves
Radiator work can be a messy affair. Make sure you have a good pair of work gloves and plenty of rags to clean up any small leaks.
BuyAutoParts.com has everything you need to take on your radiator repair project. Do it yourself and save money – BAP is the best online outlet for all types of cooling system components. If you have a question about radiators or a certain part, call our auto experts at (888) 907-7225. We'll get your radiator project headed in the right direction.
Written by Dara Greaney