By Kim Nguyen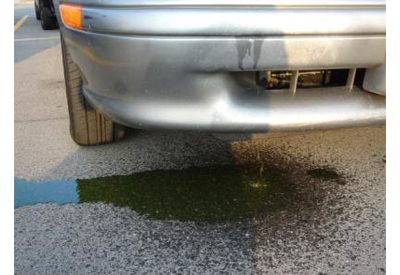 Your car is filled up with all sorts of fluids to maintain its functionality. From time to time, you will find a leak coming from your car, and it is important to know where and what exactly is leaking. Identifying the problem and its source can help you determine how serious your car leak is, especially if it needs immediate attention.
Coolant/Antifreeze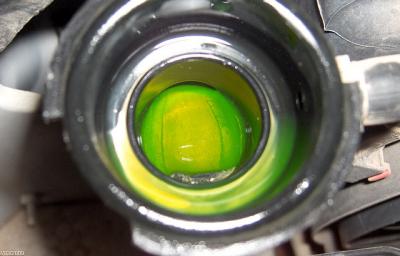 Coolant leaks are one of the most common leaks that your car can get. Although it's not an extremely serious situation in terms of leakages, it is still best to get it repaired since it regulates the temperature in your engine. If the leak is left unchecked, you run the risk of running out of coolant, which will cause your engine to overheat.
Coolant typically is very bright in color, usually green, but can also come in pink, yellow, or orange. The fluid is fairly thin and is slimy in texture.
Oil
Another common leak is engine oil. If you find a puddle of oil everywhere you park, it is best to take your car to a mechanic to get it fixed as soon as possible.
There are many causes for an oil leak:
- A bad oil gasket
- Oil filter that is not attached correctly
- Corrosion on the oil coolant line
- Unsecured oil plug
- High oil pressure
An oil leak can cause oil starvation in your engine and leave damage far more costly than a simple gasket replacement. Engine oil can range from light brown to black, depending on how new it is.
Brake Fluid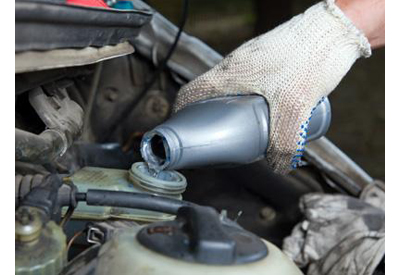 Brake fluid helps maintain the hydraulic pressure of your car's brake system. A brake fluid leak will cause a drop in pressure in the system and will result in braking failure. Even though brake fluid leaks are rare, be sure to not to rule it out so soon. Brake fluid ranges from clear to brown, depending on how new it is, and is very slick in texture. You will usually find a leak near your wheels under the brake pedal if this is the case. Take your car to the mechanic get the leak fixed immediately.
Automatic Transmission Fluid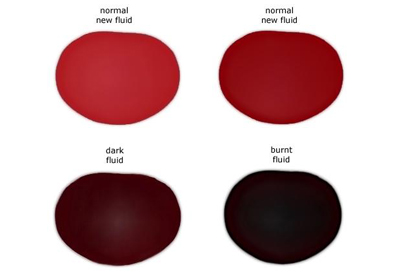 Transmission fluid serves as a lubricant in your car's transmission so that your car shifts gears smoothly. If your car gets low on transmission fluid, it may cause irreparable damage to your transmission. If you know even the bare minimum about cars, you know that replacing a transmission is no cheap task. A new transmission can cost between $1,200 to $2,000 depending on your vehicle.
Automatic transmission fluid is red in color and is very think in viscosity. Look for transmission fluid leaks near the front or middle of the car.
Power Steering Fluid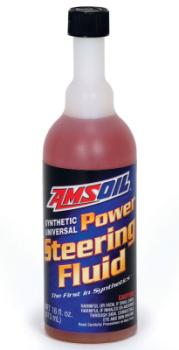 Many vehicles use automatic transmission fluid as the power steering fluid, so the texture and color will be the same. Other cars use fluid specifically designed for power steering, which is typically yellowish in color. Be sure to check your owner's manual to determine which type of fluid your vehicle takes.
If you suspect you are leaking power steering fluid, the surest method of knowing the root cause is the power steering system is if you have to exert more effort to turn your steering wheel than normal. Common locations for leakage are in the power steering reservoir, power steering pump, or the hoses.
Gasoline
If it smells like gas, looks like gas, it probably is gas. Just because your car has a gasoline leak, does not mean it's ready to blow up any minute. Just be sure to check all of the fuel lines and see if there are any cracks in the tank itself. Minor gas leaks are fairly easy to repair on your own, but if the puddle is large, check the fuel pump.
Windshield Wiper Fluid
Windshield wiper fluid is very thin, almost like water, and very bright in color (blue is the most popular color). Check the windshield wiper fluid reservoir to make sure that there are no cracks in the tank or loose hoses. This is not a serious leak, but can be inconvenient if your windshield needs a quick spritz.
Water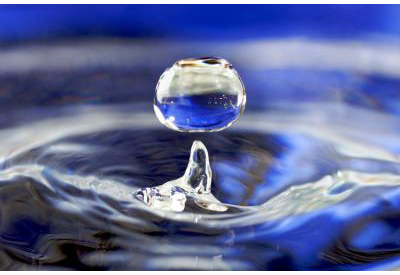 Technically, if your car "leaks" water after you blast your A/C system in the summer time, it is not a leak at all. This is just water condensation from your car's air conditioning system, and is nothing to worry about.
http://ow.ly/uJ8eG | http://ow.ly/uJ8ii | http://ow.ly/uJ8pB | http://ow.ly/uJ8rK | http://ow.ly/uJ8tg | http://ow.ly/uJ8v8 | http://ow.ly/uJ8wV |