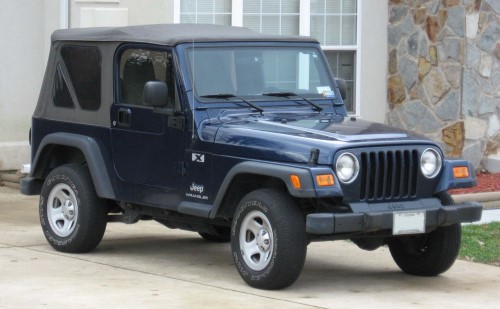 Jeep ownership is all about personalization. You hardly ever find two that are the same. That's why one of the characteristics that has cemented the 1997-2006 Jeep TJ Wrangler as a perennial favorite for drivers looking for a fun and inexpensive off-roader is the ease with which the TJ platform can be modified. Big tires, fender flares, lifted suspensions, and even heavy duty axle swaps are all par for the course. But even though the TJ Wrangler practically begs to be turned into one of the undisputed kings of the off-roading world, the radical modifications that make it so can contribute to the terrible handling and vague steering that Wranglers of this generation are known for.
The Jeep TJ Wrangler was introduced for the 1997 model year as a continuing evolution of the YJ Wrangler, itself a radical reimagining of the legendary, military-derived Jeep CJ7. During its ten-year production run, the TJ Wrangler was always intended to be a competent off-road vehicle, but one that was more comfortable to drive on pavement and easier to live with day-to-day than previous generations that were still mostly based off WWII-era designs had been. But softening of the iconic Jeep's character also led to some design choices that are more fitting a light pickup than a battle-tested 4x4.
Now, more than 20 years after the first one rolled off the assembly line, one of the biggest issues that many owners have is with the Jeep TJ Wrangler power steering box. But while many of them now sport oversized and aggressive rubber, the TJ Wrangler was originally equipped with comparatively smaller 205/75R15 tires. The increased resistance from bigger, wider tires means the TJ Wrangler's power steering box that has already seen years of abuse has to work even harder as it tries to muscle the front wheels from side to side. This increased wear on an old power steering box assembly and power steering pump causes dead spots in the steering travel and can eventually lead to the complete failure of the power steering system.
But even if you haven't modified your Jeep TJ Wrangler with huge tires or a lift kit, you've probably noticed that your steering feels a little loose and worn-out. That's because as the seals within the power steering system age, they begin to leak hydraulic fluid onto the ground. Without lubrication, the components inside grind against each other and wear out, making the steering feel clunky and wobbly.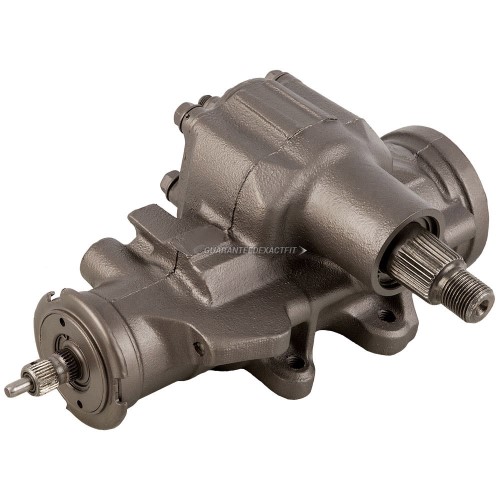 Fixing poor handling by rebuilding your original Jeep TJ Steering box can take a lot of time, effort and specialized knowledge. Even then, it can be expensive to have a professional do the job right. Instead, spend your time and money more wisely by getting a guaranteed exact fit replacement Jeep TJ Wrangler Power Steering Box from BuyAutoParts.com. Our remanufactured units are professionally rebuilt and tested to make sure they meet or exceed all manufacture specifications for like-new operation. Also consider installing a new Jeep TJ Wrangler Power Steering Pump, especially if the system ever ran dry due to leaks.
With help from BuyAutoParts.com you can get back your Jeep TJ Wrangler back on the road with response and handling the way the designers intended and without emptying your wallet.