Home
Call to talk to one of our Parts Specialists

International Orders
International Customers, please review our international shipping policies for placing orders and to know more about Shipping, Payment, and Warranties.
How Much Does a Turbocharger Cost?
How Much Does a Turbocharger Cost?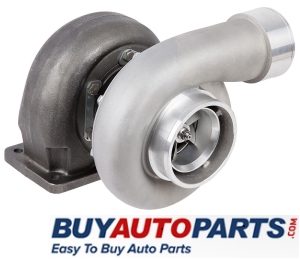 How Much Does a Turbocharger Cost?
The turbocharger is a great engineering feat, which boosts the power and efficiency of your car's engine. However, turbochargers are wearable parts and they will wear down over time. Most turbochargers need to be replaced between 100,000 and 150,000 miles. If you are good at maintaining your car and get timely oil changes your turbocharger may last even longer than that.
If you ever notice an issue with your turbocharger, have it checked at the first available opportunity to avoid further damages to your car and to your wallet. Failure to act on time will substantially increase turbocharger repair costs.
Labor
and Part Costs
The price of a turbocharger typically starts from $400 and goes up depending on the make and model of your car. For smaller cars such as an Audi A4, or a Subaru Impreza you can expect to pay less for a replacement turbocharger. If you have a big truck or a sports car you will be looking into the thousands for a replacement turbocharger. And, if you have an industrial vehicle or a tractor, the sky is the limit on the price for a replacement turbocharger.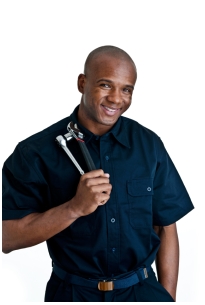 Due to the great range of labor estimate times and rates when it comes to replacing a turbocharger, we recommend calling or visiting your local mechanic to get the most accurate quote.
Upgrading to a Turbocharger
Are you considering modifying your car for a turbo upgrade? For a non turbo car, the work and costs involved can be complicated. It isn't as simple as adding a turbocharger.
The various components have to be built to withstand the extra force and power from a turbocharger. You may need additional parts such as: downpipe, intake piping, knock sensor, boost controller, blow off valve, intercooler, exhaust manifold, high capacity fuel pump and fuel lines.
How to Save Money on a Turbocharger?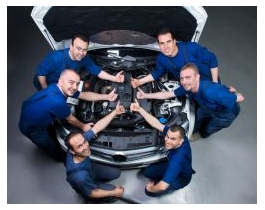 Don't be put off by the number (and cost) of parts you may need. Ask your mechanic for a full list of all the part numbers. But don't buy them from the mechanic or a brick and mortar store. Enter the numbers in the "Search By OEM Number" box on the top left of this page. You can almost always find a much better deal online, since you are cutting out the middleman.
There are plenty of great aftermarket turbochargers which are just as good or better than the OEM (Original Equipment Manufacturer) turbochargers. These aftermarket turbochargers are exactly the same as the OEM and sell for just a fraction of the price.
Find Your Turbocharger
To find the correct turbocharger that is guaranteed to fit your car at an unbeatable price, use the Year, Make, and Model search at the top left of this page. If you find the turbocharger cheaper somewhere else, give one of our US based turbocharger specialists a call and we will match that price. 1-888-875-9978. All of our turbochargers come with Free Shipping and an industry leading warranty.

"How To" Home | BuyAutoParts Home