Home
Call to talk to one of our Parts Specialists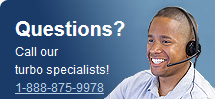 International Customers, please review our international shipping policies for placing orders and to know more about Shipping, Payment, and Warranties.
Turbocharger

To find your Turbocharger choose your Year, Make and Model first.
A turbocharger (or turbo) is a compressor powered by a turbine. It is built into the engine system and is powered by engine exhaust gases. It converts these exhaust gases into compressed air and pushes it into the engine. This allows the engine to burn more fuel and increases its speed and efficiency. A turbocharger improves an engine's power output immensely.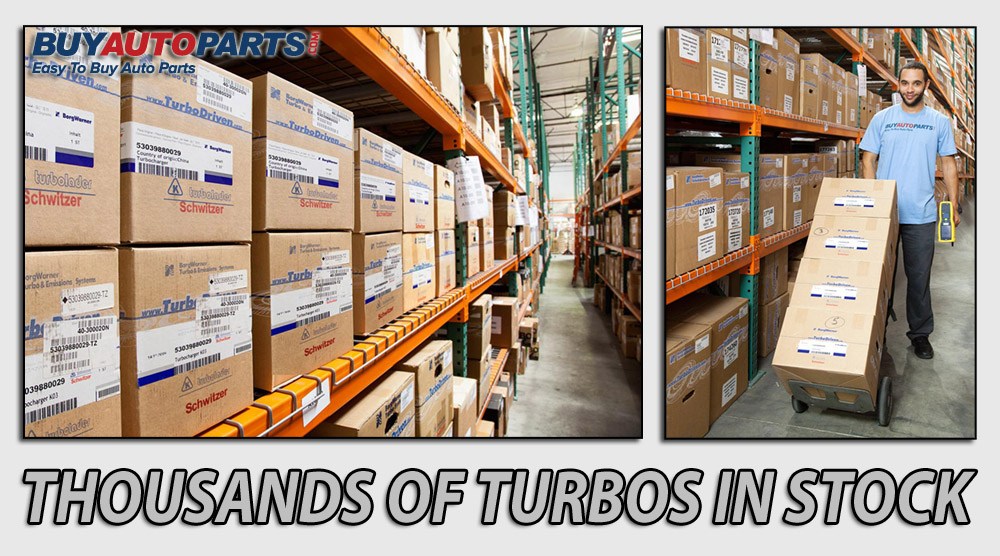 If you notice a drop in the performance of your car, it may be time to check the turbocharger. Buy Auto Parts, your #1 source for premium quality car parts, sells turbocharger replacements for all makes and models. Our turbocharger units, parts, accessories and kits have been tested to meet or exceed industry standards. As all our car parts are available at wholesale prices, you will save yourself a significant amount of money by purchasing from Buy Auto Parts instead of a dealership or your mechanic.
Turbocharger Best Sellers! Use Shop By Vehicle Above To Find Yours!
1970-2014 Specialty and Performance View All Parts Turbocharger
High Performance
1998-2003 Volkswagen Passat Turbocharger
1999-1999 Saab 9-5 Turbocharger
2003-2010 Chrysler PT Cruiser Turbocharger
1999-1999 Ford F Series Trucks Turbocharger
2007-2010 Mazda CX-7 Turbocharger
1996-2002 GMC Pick-up Truck Turbocharger
2002-2007 Subaru Impreza Turbocharger
2005-2007 Jeep Liberty Turbocharger
Every turbo listed on our website comes with an industry leading warranty. Take a look through our online turbocharger catalog to find exactly what you are looking for. All you have to do is enter the year, make, and model of your vehicle to view the correct turbo for your car. If you are unable to find the turbo that you need, please feel free to give us a call and we will find it for you. We pride ourselves on our outstanding American based customer service. Our customers love us, and they show it by leaving great online reviews!
Once you complete an order, the car parts will be shipped from our closest auto parts warehouse. Buy Auto Parts provides free shipping on all orders over $50. If you have any questions regarding our turbochargers, you can contact our turbo specialists at or by sending an email to [email protected].