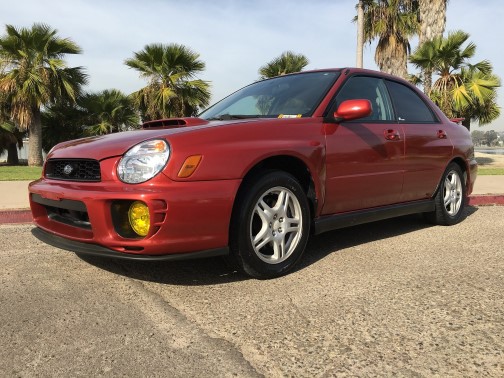 The reliability of many Japanese cars is legendary. In fact, Subaru has one of the most well-deserved reputations among manufacturers for building vehicles with robust drivetrains, strong engines, and well-handling chassis. But that's not to say that every Subaru that leaves the factory is designed perfectly. Today we'll be talking about one such problem that we've have started to notice with increased frequency.
From 2002-2006 the Subaru Impreza and Forester featured a turbocharger in some of their trim levels that pushed the already stout EJ20 4 cylinder boxer motors to an impressive 225hp. When mated to Subaru's full-time all wheel drive system, the turbocharged boxer became the heart of one of the most sought-after, and affordable small cars on the market.
Like typical turbochargers, the Mitsubishi TD04 turbo can spin up to 250,000 RPM at full throttle, so lubrication is very important for the turbine shaft at that speed. Unfortunately, most of the failures we see are because oil starvation. When a turbo is starved of oil the center bearing starts to grind into the turbine shaft. Eventually it can grind all the way through which causes one or both sides to break free and dance around the inside of the housing, making an awful noise and causing even more damage to the inside of the turbo housing.
Most of our customers take good care of their Subarus and they usually don't believe us when we give them the bad news. But the fact is that even cars with a meticulous oil-change history are not immune to turbocharger oil starvation as fresh oil alone is not enough to prevent it. What causes the oil starvation in Subarus equipped with the Mitsubishi TD04 is a very small part that is often overlooked during routine service as it can't be directly inspected and most other cars don't include the same type of part.
The guilty culprit is the banjo bolt (also known as a "union" bolt) that secures the oil feed line to the cylinder head. Inside, this banjo bolt has a tiny filter that was intended as secondary screen to protect the delicate internals of the turbine from oil contaminants and debris that get by the main oil filter. But it's rarely replaced as part of regular service. And so over time, this small filter becomes clogged and starves your turbo of oil which leads to a very quick and premature death.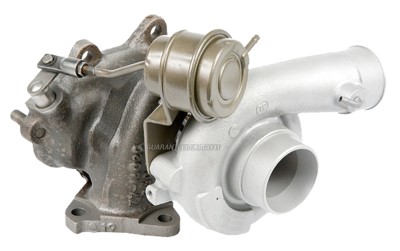 Here at BuyAutoParts.com, we have decided to offer a selection of replacement turbochargers for the Subaru Impreza, WRX, Baja, Legacy, Outback and Forester as well as complete turbocharger kits that cost thousands less than what the dealer wants. We stock the highest quality complete replacement kits that also include a replacement banjo bolt for many more years of worry free driving. If you don't need the whole kit we also stock remanufactured turbos, brand-new Subaru OEM turbos, and even performance turbochargers that will make your Subaru into a rocket on the road!
If you've recently heard some distressing noise from under the hood of your turbocharged Subaru and experienced a drastic loss in power, there's a good chance that your turbocharger needs to be replaced. Fortunately the pros at BuyAutoParts.com are here to make sure you get the right parts that are a guaranteed exact fit.