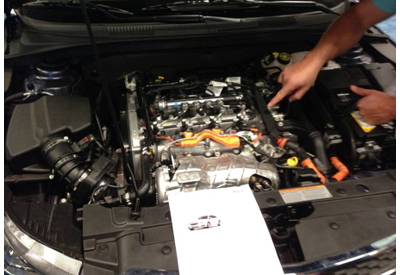 Last weekend we had the opportunity to attended the Association of Diesel Specialists (ADS) International Convention and Trade show to check out the newest releases in diesel technology. The trade show had exhibitors from all of our favorite brands – Bosch, Denso, Cummins, Delphi, Garrett and other big names in the diesel industry.
The most notable part of the convention was our exclusive sneak peak at the new 2014 Chevrolet Cruze Diesel.  Chevrolet has designed this extra efficient, diesel-fueled car that's also affordable to the public, in the hopes of breaking the monopoly that Volkswagen currently has on the market. This car features a 2.0L clean diesel, four-cylinder engine that has 151 horsepower and 264 lb.ft of "low end" torque. It's even turbocharged by Garrett, one of the best turbo manufacturers in the business. We're not done—the best part is that this bad boy is also getting 46 mpg highway.  Just on numbers alone, the Cruze Clean Turbo Diesel boasts the best fuel economy of any gasoline or diesel car in the U.S. This car basically provides the performance of a V-6 with the efficiency of a 4-cylinder vehicle! Oh, and it starts at $18,000.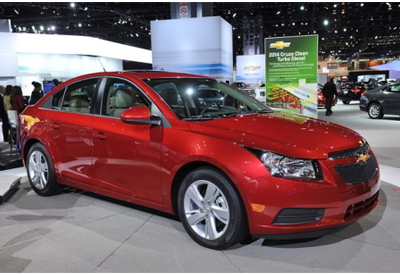 http://www.blogcdn.com/www.autoblog.com/media/2013/02/2014-chevrolet-cruze-diesel-chicago.jpg
Needless to say, we had a great time at the convention. We even got to snap a couple of pictures of what's under the hood. You're welcome.