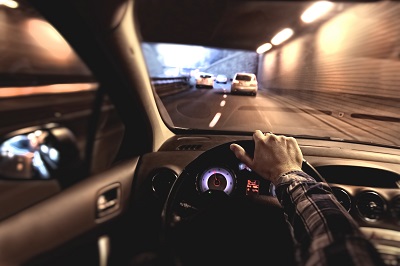 Trying to figure out if your car is having battery or alternator problems can be a difficult task, especially if you're not sure what you're looking for. In the long list of questionable car issues that are the result of two similar components (starter or battery? brake pads or rotors? muffler or catalytic converter? etc.), the battery and alternator rank high – perhaps more common than any other pair of auto parts.
This blog post will focus on the alternator. At BuyAutoParts.com, we realize the importance of this car component – our Alternator How-To Buying Guide is a definitive resource – and we're always looking to help DIY mechanics diagnose and ultimately fix commonly misunderstood car problems.
Remember, the alternator's main job is to charge the battery during normal engine operation. And once you understand this basic knowledge, you're halfway home to grasping the major indicators of alternator problems.
Here are a handful of signs & symptoms that typically point to alternator problems:
Dim / Low-Level Lighting
If your car's lights aren't working at full capacity and the brightness is a little off, it's most likely because the alternator isn't charging your battery. Essentially, alternator problems put the entire power load on your battery – and without the alternator supplying a constant charge, the battery starts to lose power. That's why the car lights are dim.
Indicator Light
Depending on your car, alternator issues can be identified with a warning light on the dashboard. This usually looks like an engine, but has the words "ALT" or "GEN" inside the icon. In years past, many cars showed a battery symbol, which could've been the alternator or battery. If you see this light come on, it's recommended to immediately diagnose and fix the problem. If you're lucky, the alternator is in "slow fail" mode and you might be able drive a few days. If not, your battery will quickly falter and the car will stop running.
The Sense Test
If the alternator fails mechanically, it's usually because of an issue between the rotor (a component inside the alternator) and the crankshaft, which actually runs the alternator. A high-pitched whinny or grinding sound from inside the engine can mean your alternator is on its last legs (or gears, to be more precise). Also, a pungent burning smell could indicate the alternator wiring (either power inputs or stator electrical connections) is failing.
Weak Electrical Power
Your lights are the most visible and obvious sign of alternator failure. But keep an eye on your auto's electrical system. If the power windows, radio, wipers and related systems are running slow, the alternator could be starting to fail. It could be something else, but have it checked out for sure. Electrical issues are either a battery or alternator problem.
Bad Interior Electrical Connections
Sometimes, your alternator looks perfect, based on outward appearances. But if the interior connections are loose or weak, the alternator won't produce the electricity – either in the amount or type – necessary to charge the battery. If you're having any of the 4 previously mentioned symptoms but the alternator looks fine, there's a good chance that your alternator ISN'T fine beneath the surface. This is the symptom that requires a little extra work; in this case, the electrical system or lights may be just a little "off" and a professional alternator inspection is in order.
These are just 5 signs of a failing alternator. Many more exist – so you always have to pay attention. When your car demands an OEM alternator at an unbeatable price, only Buy Auto Parts has the selection, quality and support you need. 
If you have a question about your car's replacement alternator, the BAP auto parts specialists are here to help. You can chat with an alternator expert on our contact page, or call (888) 907-7225. Thanks for reading the BAP blog!
Written by Dara Greaney