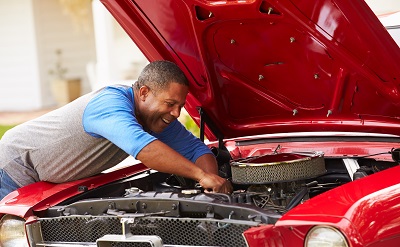 If you made a list of all the "It's time to replace" things about your car, where would the diesel fuel injector pump rank?
When it's time to replace your tires or time to replace your windshield wipers, there's no doubt that it needs done. But other (typically more complex) components aren't as easy to identify. This blog will look at different ways your car is telling you it's time to replace your diesel fuel injector pump.
But first, we'll examine a few things that can cause the injection pump to deteriorate more quickly.
Diesel Fuel Injection Pump Destroyers
The diesel fuel injection pump works out of sight, but that doesn't mean it should also be out of mind. Three activities in particular will cause any injector pump to eventually fail faster than normal.
·        
L

ow quality diesel fuel – if you have excellent input, expect great output. And the I/O factor with your diesel pump fuel injector is the diesel fuel. If possible, use the highest quality diesel fuel possible. Fuel prices can often fluctuate rapidly, so it's not always feasible. But when you can give your vehicle the absolute best fuel, it's worth it. 
Running car with near-empty fuel tank – if you have just a drop of gas in your tank, your car still expects fuel to be pumped through. Instead, it'll get air. Whenever a sub-optimal fuel / air mix is processed by the diesel pump fuel injector, the pump can wear out quickly. It's a good idea to always keep at least a quarter or half-tank of diesel to help things run as smoothly as possible.
Poor maintenance – specifically, this is about your fuel filter. While oil filters usually grab all the attention, don't forget about the fuel filter. Deposits, dirt and other substances in your diesel fuel build up over time, and it will affect how well your fuel injector pump can do its job.
Signs of the (End) Times
OK, so we've reviewed a few catalysts that could cause your diesel fuel injectors to wear out. But what are the actual signs and symptoms of diesel fuel injector pump failure?
When a diesel fuel injection pump fails, it gives you subtle hints and warnings. So you have to pay careful attention to these little cues. Some seem minor, others appear major – but we're talking about your vehicle's fuel delivery system, so it's all serious stuff.
Fortunately, you'll have plenty of warning before your fuel injection pump completely calls it quits. Because it is such a precise and performance-driven car components, just one small problem starts to manifest itself in a way that affects other automobile sub-systems.
Let's analyze the primary warning signs your diesel fuel injection pump is about to lay down for good.
Sputtering Below RPM "Floor"
At a certain point (or certain revolutions per minute mark), a failing diesel fuel injection pump lacks the internal pressure to effectively transfer fuel spray into the combustion chamber. For a lot of cars, this threshold is around 1,500 to 2,000 RPM – at around that rating, a bad injection pump will start stalling, sputtering and otherwise make it extremely difficult to drive without hesitation.
Misfire Codes
It's a good idea to figure out your car's problem codes. Whenever your car gets an electronic diagnostic test, an electronic code reader will tell you what's wrong. There are specific fuel injection codes, and these will tell you it's time to swap out the old ones from some new equipment. Keep in mind, not all diesel fuel injector pump issues will show up with a code reader, but the major ones will.
Oxygen Sensor Issues
Any small problem with the diesel fuel injector can throw off the fuel mixture, resulting in O2 sensor (oxygen sensor) problems. If your O2 sensor isn't performing well and needs replaced, it may be due to diesel fuel injection pump issues, even if they're relatively minor.
Turbocharger Lag
Tiny diesel fuel injection pump problems can show up big-time with turbocharged cars. Since turbos require significant fuel delivery during boost, a turbo issue might not be the turbo at all – it could be your diesel fuel injection pump.
After reading this blog, have you answered "yes" to the title question? If you need to change your diesel fuel injection pump, BuyAutoParts.com has a full selection of fuel injection components, including many for diesel fuel systems. If you have any questions about our diesel fuel injection pumps, gives us a call at (888) 907-7225.  For more info on other car parts, check out the BuyAutoParts.com Buyer's Guides. And our online knowledge base includes helpful tips and tricks for all sorts of DIY automobile projects.
Written By Juan Cuellar