What's in your toolbox? Do you need a big boost of function and a little "fun factor?" Sometimes, a new tool can bring a little joy back into working on your car. Much like the proverbial "kid on Christmas day," even rough-and-tumble mechanics get excited with a new tool. Hey, we're all kids at heart, right?
So what should go in your "Dream DIY Toolbox?" We've come up with a handful of items that offer practical function and some surprising benefits, too. Read below for some must-own accessories, use-in-a-pinch tools and some other cool stuff.
Related Post: Tool Checklist for Working on Your Car Radiator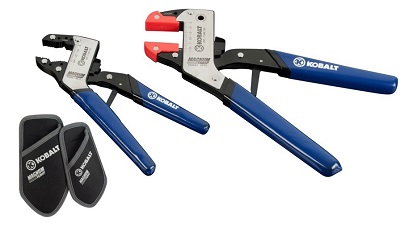 Never underestimate the power of a good pair of pliers. DIY car mechanics can't live without them. And Kobalt's Magnum Grip Pliers bring sure-handed grip to any repair job. Their 2-pack of pliers includes both an 8" and 6" tool. The 8" includes a wire cutter, while the 6" has a grab-anything V-notch design. Working in tight spaces within an engine compartment or under a car, it's imperative that pliers deliver superior grip strength with versatile, multi-access convenience. These Kobalt pliers have both. Any mechanic will appreciate the universal, self-adjusting feature, which grabs all sorts of bolt head configurations (flat, hex, square and others) – and that really comes in handy when you're working on foreign and domestic cars.
Hands-Free Magnetic Task Light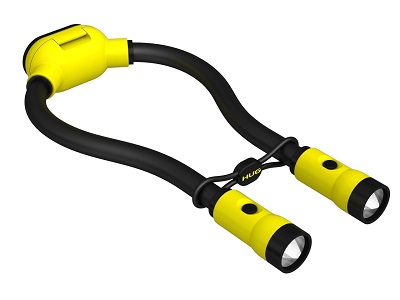 Nothing stops a car repair project faster than lack of light. But with this cool go-anywhere light, you can really burn the midnight oil – or, better yet, stop that pesky oil leak. Unlike typical clamp-on shop lights, this set includes flexible foam-covered arms, which point in full 360-degree rotation – wherever you need a little light. 120 lumens ensure full visibility, even if the rest of your garage has gone dark! What's more, these hands-free lights have a magnetic base to help mount the unit practically anywhere in & around your car. This is one of our favorite "must-own" mechanic gift ideas!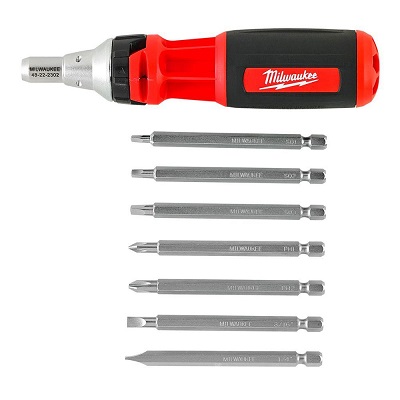 Any serious car mechanic demands on-the-fly performance. And convenient access doesn't hurt, either. Enter the Milwaukee 10-in-1 bit driver, an essential addition to any garage toolbox. Made with typical Milwaukee quality and craftsmanship, this tool outperforms your average bit driver with 10 times the function. Plus, it has an efficient ratcheting configuration, ideal for getting optimum output in those hard-to-reach spaces. It also accommodates power tools, thanks to a 3 1/2" drive bit. You'll get seven bits with this tool, including slotted, Phillips and square, respectively.
GearWrench Screwdriver with LED Lights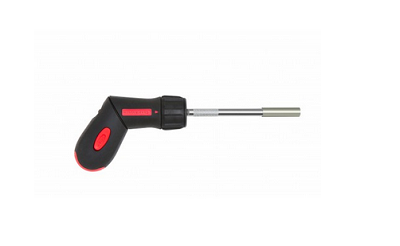 Bright light is great for DIY car mechanics. But bright, focused, pinpoint light is even better. Have you ever gone blindly into a murky corner, just hoping to find a screw head? Hope no more – with this lighted screwdriver from GearWrench, you'll always enjoy superior visibility. And the lighted design is just the start of this clever, crazy-functional tool. 3-position mode settings (reverse, lock and forward), built-in bit storage, Phillips (2) and star bits (4) and magnetized steel collar make this screwdriver a smart addition to anyone's arsenal.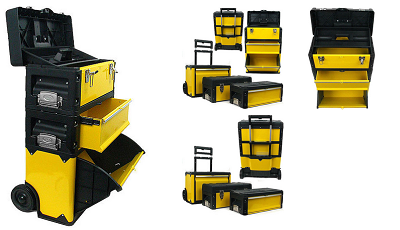 What good are all your tools if you can't get them from point A to point B? Or store them properly when you're all finished? The Stalwart portable tool chest takes care of all this, and then some. This do-anything, go-anywhere toolbox has durable wheels, so you can roll it to and fro with ease. Don't let the design fool you; this big box is actually 3 smaller tool boxes, all of which easily detach from the main unit. An adjustable carrying handle is also includes for customized cargo-carrying capability. The Stalwart box helps you outside of the garage, too. Simply take which box you need out for a fix, and dock it when finished.
These five accessories represent just some of the exciting new tools and components on the market today. New innovations will surely improve the existing line of current cutting-edge accessories, and we'll keep you posted when the latest & greatest tools arrive.
Now that you have some tool gift ideas, all you need for your car repair project is quality & affordable parts. BuyAutoParts.com has you covered. From small, minor updates to complete engine rebuilds, we offer thousands of parts at prices you can't pass up. Browse our selection today, or speak with one of our auto parts experts at (888) 907-7225. We also have an instant-response chat session on our contact page.
Thanks for reading our blog! Have any of your own gift ideas for yourself or that DIY mechanic on your list? Drop us a line and let us know!
Written by Dara Greaney