Get the parts you need today. Pay later with

. Learn more

S-Class Airmatic or ABC
AIRMATIC is a term unique to air suspension systems of Mercedes-Benz vehicles, that can be used to adjust the ride height and firmness. ABC stands for Active Body Control and is a suspension driven by either oil or hydraulic fluid.
ABC was a rare option on all the S-Class models. ABC however was standard on all S-600, S-55, S-63, and S-65 models.
How can I tell if my Mercedes S-Class is equipped with AIRMATIC or ABC?
The following are a few ways to tell whether your vehicle has got S-Class AIRMATIC or ABC:
1) Open the hood of your car and examine the top of the shock absorber. If the car is equipped with AIRMATIC, you will have clear air lines leading from the top of the shocks.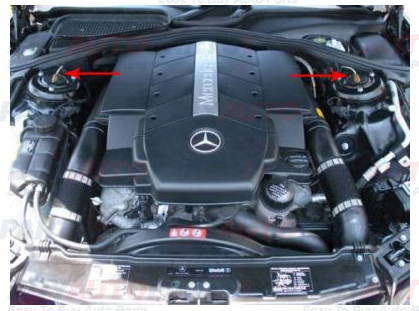 If your car is equipped with ABC, you will have small black electrical plugs leading into the top of both shocks.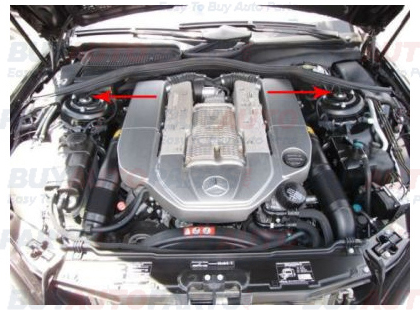 2) If your car has ABC, there will be a button on the center console marked "ABC Sport". If it has standard AIRMATIC, the button will show a picture of a spring with arrows.
Purchase high-quality Suspension Parts at Buy Auto Parts
If you are looking to buy a genuine part, Buy Auto Parts is the right place. We will get you the part once you select your automobile's right year, make and model. Coming with an industry-leading warranty at unbeatable prices, our parts are meticulously tested to meet or exceed industry standards. We also offer free shipping for purchases over $99. Your order will reach you on time, as it will be shipped from one of our warehouses close to your location. If you have trouble in locating your part, our support team is at hand to help you: call us at or leave us an email at [email protected]. You can browse through our extensive line of throughly-tested OEM replacement and aftermarket parts for every make and model.
"How To" Home | BuyAutoParts Home