Get the parts you need today. Pay later with

. Learn more

Everything About Squealing Brakes
Brake Noise - What Should I Do about Squealing Brakes?
What can you do as a customer to reduce the chance of squealing brakes? First of all, noisy brakes should always be inspected to make sure there isn't a problem with the braking system. If the pads have worn down to the point where metal-to-metal contact is occurring, your vehicle may not be able to stop safely, and you may damage the brake rotors or drums to the point where they have to be replaced. Sometimes a few harder-than-normal stops can "de-glaze" the brake pads and help reduce the squealing noise for a while.
When are Squealing Brakes a Problem?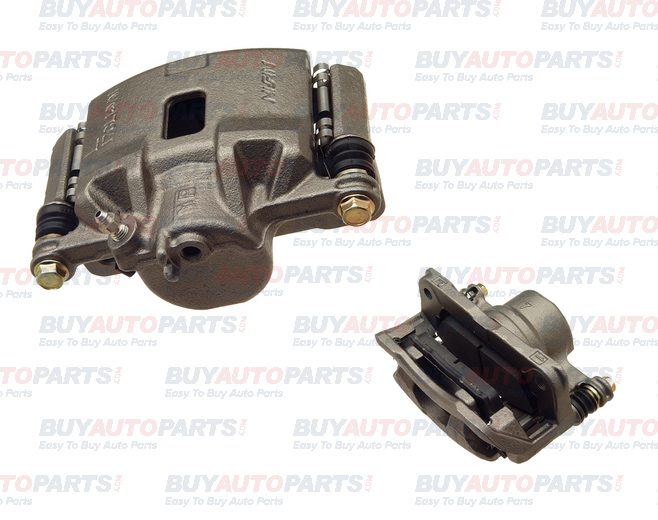 Sometimes brake squeals are an indication that maintenance is required. Some common conditions that cause brake noise are:
1) Heat cracked or worn "un-true" rotors.
2) Rough finish on resurfaced rotors.
3) Loose fitting brake pads in the caliper.
4) Lack of silicone compound on back of brake pad.
5) Missing springs or anti-rattle clips that should be on the caliper or pad.
6) Improper tightening sequence of lug nuts or caliper hardware.
Most GM cars are equipped with a small thin piece of metal attached to the brake pad to act as a warning indicator when the pad material is getting low and the brake pads should be replaced. This inexpensive warning device can be deceiving though, because this warning noise is present when the brakes are not depressed. When the brakes are applied, the warning noise goes away because the indicator has now been forced against the brake rotor and is not able to vibrate, causing this whistling noise.
If you hear brake noises other than a squeal, it could mean your brake pads are worn out and need to be replaced. If your brake pedal feels different from normal or if you've noticed any change in the way your vehicle brakes (pulls to one side when braking or requires more pressure on the brake pedal), have the brake system inspected at once.
When are Squeals not a Problem?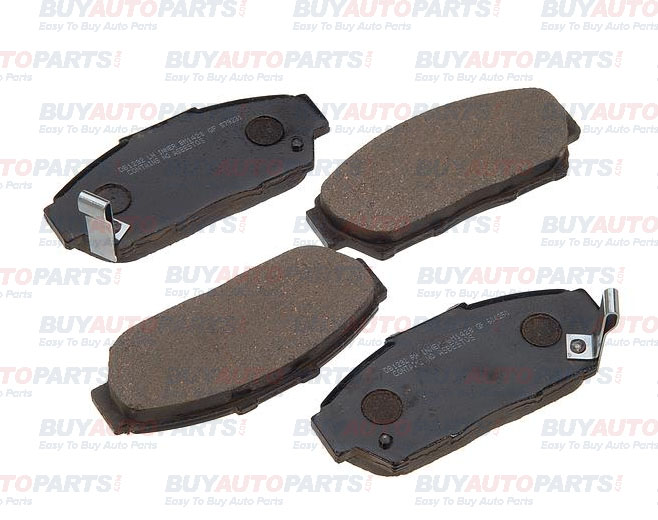 Some brands of semi-metallic pads are inherently noisier than others because of the ingredients used in the manufacture of the friction material. Think of it this way, the longer life pads or pads that claim to have more stopping power usually contain more metallic material. Yes, they will last longer and could enhance braking but the chance of causing a squeal is very high. The squealing noise that might be caused from use of these pads does not affect braking performance and does not indicate a brake problem. Brake squeal is caused by vibration between the brake pads, rotors, and calipers. Having the brake rotors refinished or trued (machining a small layer of the metal away from the brake rotor to make it smooth and "true" again) and a thin layer of a silicone compound placed on the back of the brake pads are a great way to reduce the squeal if the semi-metallic pads are the culprit of the noise and not due to a worn out brake pad.
Disc Brake Service Procedure: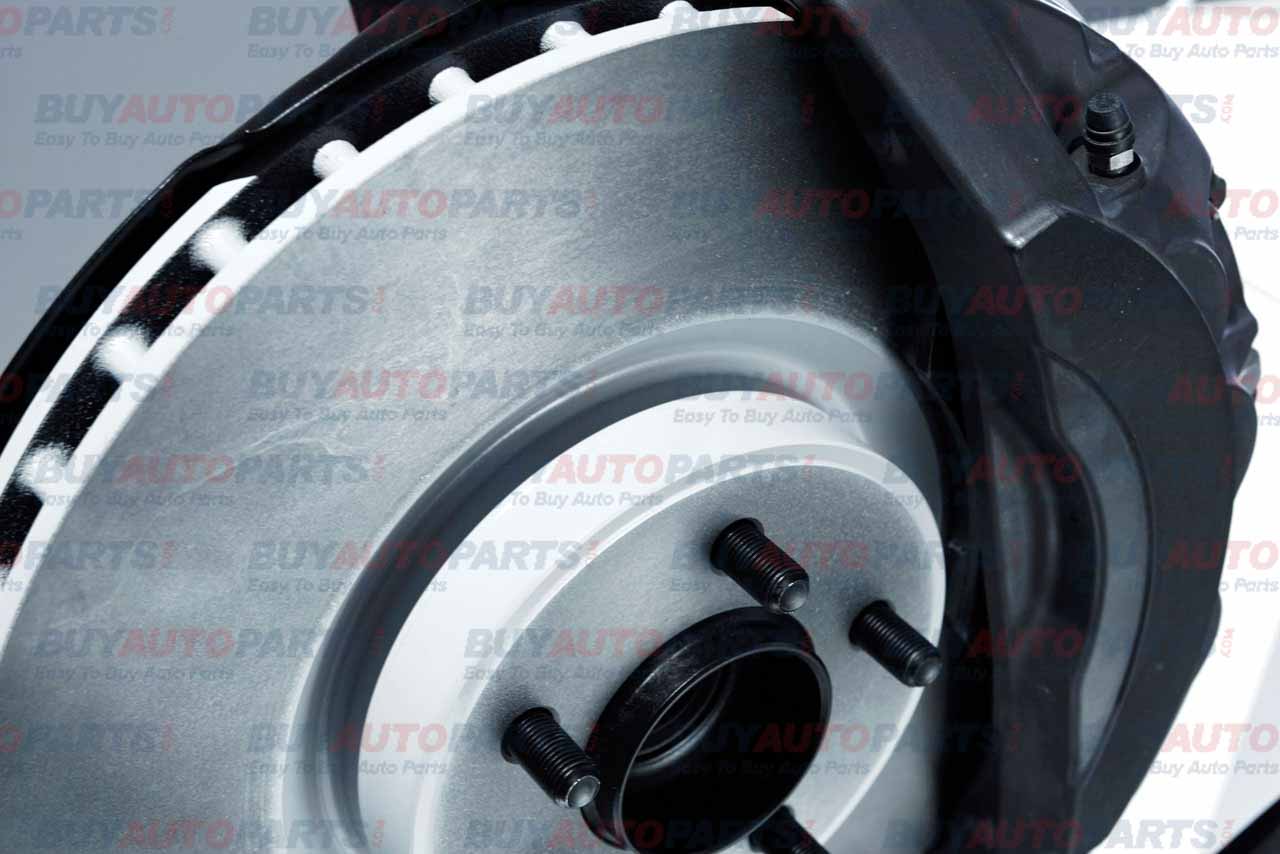 Federal-Mogul offers the below task sheet as the recommended procedure for disc brake service:
1. Disc Brake Service Recommended Procedure
Inspect the rotor for lateral run-out, parallelism and minimum thickness specification and compare it to the manufacturer's specifications.
2. Replace or Machine Rotor
Ensure tool bits are sharp and brake lathe is in good operating condition.
a) Perform secondary finish operation using 120 grit sandpaper with mild pressure for 60 seconds on each side.
3. Wash all rotors with soap, hot water and a scrub brush.
4. To provide long, quiet, brake service life, Federal-Mogul recommends you to
a) Use a wire brush or sand/bead blasting to remove rust from caliper brackets/guides.
b) Clean or Replace attaching hardware
c) Lubricate "Metal-to-Metal" friction points (brackets to guides/guides to pads) with a Molybdenum Disulfide lube, commonly called "Moly Lube".
d) Lubricate "Metal-to-Rubber" friction points (guide pins to boots) with Silicone lube or approved moly-lube.
e) Lubricate the pad to piston contact area of any pad that has an attached shim. (Inboard Disc Pad).
f) DO NOT lubricate or apply any compounds on the backing plate of Wagner ThermoQuiet' with "IMI" brake pads.
Note: Molybdenum Disulfide is effective in wet or corrosive environments over a wide range of temperatures.
Brake Caliper - Technical Tips to Clean/Lubricate: Failure to clean rust buildup and properly lubricate caliper brackets during brake service is proven to be a major cause of brake noise, premature wear and increased stopping distance. Federal-Mogul's Technical Education Center recommends meticulous cleaning and lubricating of all caliper brackets and mounting points. This will allow proper caliper/pad movement to ensure maximum brake performance and customer satisfaction.
Prevent Brake Noise - Proper Rotor Preparation:
Many service technicians are experiencing comebacks on disc brake pads sooner than they expect, due to noise. Proper rotor surface and cleaning are critical to overall braking performance. The Federal-Mogul Technical Education Center and the St. Louis rotor & drum engineering facility have teamed up to provide the following information and recommendations.
Rotor Surface's Impact on Brake Noise:
The smoother the rotor, the better. When dragging a fingernail over the rotor surface, it should feel glass smooth. A proper rotor surface is critical in reducing or eliminating brake noise comebacks. Many new rotors are machined to a mirror-like finish, requiring no additional machining prior to installation.
When reusing existing brake rotors that have been inspected, measured and compared against specifications, machining may be required. Final preparation following machining procedures using most shop lathes will require a secondary finish procedure to break off the "mountain peaks" that are produced when the rotor is turned using a shop lathe. Block sanding with 120 grit followed by 150 grit sand paper or applying a non-directional finish with a ball hone will yield a proper rotor surface. If not performed, these fragments break off during initial brake application and end up trapped in the "valleys". Eventually the fragments end up embedded in the pad, causing noise.
The secondary finish will also reduce the phonograph record type grooves, which can cause a clicking noise. The grooves prevent the proper rotor surface area from contacting the disc pad. As a result, the rotor's contact points will overheat, hardening the contact points and setting up the potential for vibration and noise.
Note: Many technicians have reported very good results using the newer, more expensive round bits over traditional three point bits. Older lathes should be inspected for wear in the bearings, which will prevent the rotor being held true during machining. Adaptors should be inspected for damage and machined true to prevent run-out.
Cleaning the Rotor and its Impact on Brake Noise:
Proper cleaning of resurfaced rotors must be done. This is one of the most overlooked areas. The proper way to clean a resurfaced rotor prior to installation is to use soap and hot water and a scrub brush. This will clean the particles out of the "valleys". Brake cleaner spray may not clean fragments from the "valleys". Subsequently, the fragments become embedded in the pads, eventually causing noise. Try the two methods (brake cleaner spray vs. soap and water). Using the "white paper towel test", you'll discover that the soap and water method is the most effective.
The following steps are also important to reduce the vibration that causes brake noise:
a) Inspect and replace worn brake hardware and guide pins.
b) Be certain to use the proper lubricants - Molybdenum (Moly-lube) or silicone brake lube. Properly clean and lubricate all caliper mountings and disc pad mounting points.
c) Finally, check for proper wheel bearing adjustment and wheel nut torque.
Place an order for any of your replacement brake system parts at Buy Auto Parts!
Buy Auto Parts carries a wide range of parts for every car make and model. We have genuine OEM replacements and premium aftermarket parts. All our car parts are completely tested and are offered with a warranty. You can look for the parts that fit your vehicle, by choosing the right year, make and model of your car on our online catalog. At Buy Auto Parts you will find top-quality parts for your brake mechanism at unbeatable prices. You will also receive free shipping for orders more than $99. For any inquiries about our car parts, call our toll-free support line or email us at [email protected].
"How To" Home | BuyAutoParts Home