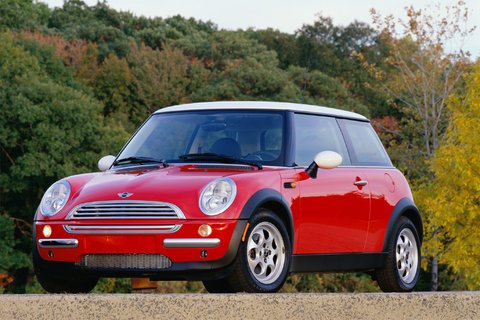 For a long time, the power steering systems equipped in most cars on the road were hydraulically assisted and driven with a belt from the engine crankshaft. Though many cars still use a hydraulic power steering system, the focus on fuel economy in recent years has had many manufacturers make the move to electric power steering systems. Systems like these are less taxing on the engine and can decrease fuel used to power vehicle accessories, but electrically assisted power steering systems are often criticized for not having enough feedback while driving and being "numb" to the road.
The 2002-2011 MINI Cooper and MINI Cooper S are compact cars designed not only for economy but to also offer a fun driving experience, so neither a pure hydraulic system nor a complete electrically assisted steering rack would be an appropriate choice for MINI engineers. Instead, the MINI Cooper uses a different system that is a hybrid of both hydraulic and electric steering systems which they call an Electro-Hydraulic Power Assisted Steering. This type of system uses an electric motor to drive the hydraulic power steering pump instead of a belt from the engine giving you the best of both worlds: it frees up some horsepower by not being driven off the engine belts but still gives you the supreme steering feel that is so important in a well-handling and fun-to-drive small car.
Unfortunately, the power steering pump on the MINI is one of those components that has a bad reputation for premature failure. In fact, failure of the pump, particularly on early examples, is so common that the reputation is entirely deserved. And that's because of a big disadvantage of the MINI Electro-Hydraulic steering system: heat buildup.
Like in all electrical systems, heat reduces efficiency and life of the part. When the pump is working hard, as on spirited drives through the mountains, it can get hotter and hotter. Add to that the pump's position directly below the exhaust manifold and even a relatively straight drive can cause the temperature of the pump to rise and begin to affect performance. There is a small auxiliary fan located below the pump that channels cooling air over the pump, but it's proximity to the road surface makes it also prone to premature failure because of damaging rock strikes or other road debris. When the pump is constantly pushed to the limit or when the auxiliary fan fails the unit will overheat, shutdown, burnout, or simply seize. When it does, it's often without warning and can be a little scary when it catches you off guard. Your steering won't lock up completely, but it will be completely manual and the wheel will feel very heavy as you'll be moving the tires alone without the assistance of the hydraulic pump.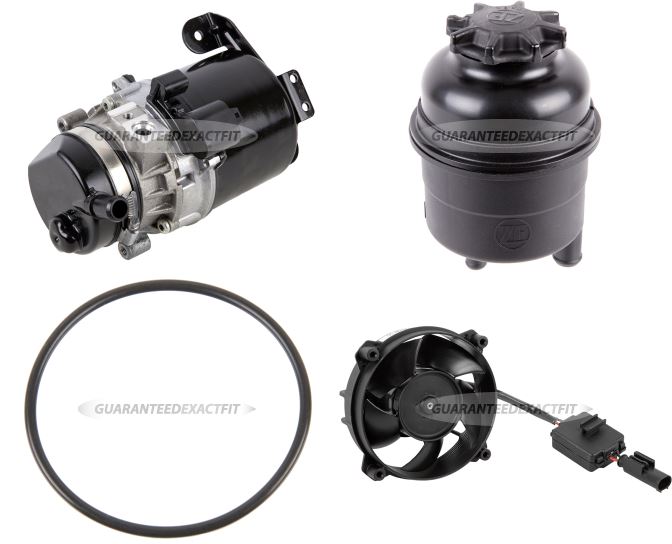 If your MINI has lost power steering, you'll almost always need to replace the pump assembly. Fortunately, BuyAutoParts.com has you covered with replacement MINI Cooper and MINI Cooper S power steering pumps that affordable and will get you back on the road quickly. But with every failure of the power steering system, you should determine exactly what caused it to fail. If you overlook a broken or a burned out auxiliary fan, you could be just a short time from yet another pump failure. For those situations we also stock complete MINI Cooper and MINI Cooper S power steering pump kits that include the pump and a replacement fan assembly for all MINI cars made between 2002 and 2011. Even if your still using the original power steering pump and it hasn't overheated, it's a good precaution to install a replacement MINI Cooper power steering pump fan if your original unit looks damaged or is turning slowly. Whatever your need, you can count on the pros at BuyAutoParts.com to help you get the right parts for the right job every time.