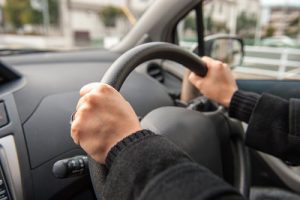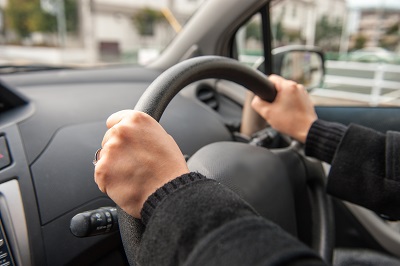 The highest-rated tires, latest engine upgrades and high-performance auto accessories mean nothing without proper, safe steering. Your car's power steering is the one sub-system of your automobile that you're quite literally always in touch with. Even the engine isn't always engaged with your direct control – coasting, cruise control and other situations keep your foot off the pedal – but the steering wheel demands hands-on control, 100% of the time.
Because steering requires constant attention, it's not surprising that it also ranks as a top safety concern. Specifically, we're talking about the loss of power steering.
Power steering failure doesn't guarantee an accident, but it can make certain hazards more dangerous. Let's take a look under the hood – and also from a driver's perspective behind the wheel – at some typical power steering problems, and what you can do to avoid disaster.
Power Steering Failure – A Serious Safety Hazard
Lest you doubt power steering problems are not a significant issue, just look at some of the major recalls from the biggest automakers. Last year, for instance, Ford Motor Company recalled nearly a half-million cars due to a power steering glitch. For that recall, the National Highway Traffic Safety Administration (NHTSA) investigated complaints that certain cars and SUVs suddenly lost power and became harder to control. An independent investigation by Ford concluded that 4 confirmed cases of power steering loss occurred.
Think about that – not even a handful of automobiles experienced power steering loss, but that was enough to send 423,000 cars and SUVs back to dealerships all over the country. Loss of power steering (whether electrical or hydraulic) is regarded as a critical safety issue by billion-dollar companies with millions of cars on the road, and so should you, too!
Typical Power Steering Problems – Common Fixes When Your Steering Acts Obnoxious
Issue: Rigid, Unresponsive Electric Steering
Let's take one of the power steering problems that's not directly associated with low power steering fluid. This non-hydraulic failure involves the power steering system's electrical components. Whenever steering becomes super-stiff, the electric assist mechanism isn't responding.
What to do: if you have a code reader, it'll point you in the right direction. If you know you have an electrical issue with your power steering but don't have a code reader or scan device, it may take some time to find the root of the problem. Examine your fuse box, look for obvious faults with your wires and connections, and check the voltage in your battery. Assuming those actions don't work, here's a quick (possible) fix – shut your car off completely and restart it. This helps reset the electrical components, and your electric steering might come back. However, don't expect this method to offer a long-term solution. Have your electrical steering parts and components examined by a mechanic as soon as possible.
Issue: No Power Steering Assist (Loss of Hydraulic Power)
If your steering wheel feels like it's stuck in quicksand and it takes 5 times your normal strength to make a routine turn, chances are the power steering hydraulic assist is losing power. Don't check the fluid level while your car is cold; run it for a few minutes first. This way, you'll get the most accurate assessment of the actual amount of fluid in your power steering system.
What to do: common sense tells you whenever the power steering isn't working properly, check the power steering fluid reservoir. And that's exactly what you should do in this instance. But keep in mind, checking the fluid level is just the first step. If the level is indeed low, you'll have to do your own investigation to figure out why. Cracks in the hydraulic lines, defective components, perhaps a recent accident – these are all possible causes of low power steering fluid.
Issue: Whinnying Noise / Grinding / Squealing Noise During Turns
A shriek, shrill sound or unpleasant, "where the heck did that noise come from?" grinding doesn't necessarily spell doom for your car's steering system, but it can indicate imminent problems almost ready to surface. Like most unexpected noises, power steering squeals & grinding are – 99% of the time – related to the belt drive.
What to do: give your power steering pump pulley a thorough inspection, or have a professional mechanic take a look. If you have a buddy who's willing to help, safely jack your car up and have one person turn the wheel while the others inspects the power steering belt. If the belt slips, you'll need to tighten or adjust accordingly. Ensure the car is shut off before doing any work on the power steering belt.
Issue: Power Steering Fluid Leak
An obvious leak is a serious compromise to the safety and efficiency of your car's power steering system. If you notice a slick, dark brown fluid under your car and it smells like burning oil, it might not be oil. Power steering fluid has a very unique odor, described by many auto experts as a combination between fresh oil and singed, overused oil.
What to do: go to the root of the problem. Power steering fluid leaks are usually caused by a cracked or worn-out hose that feeds the power steering pump. Also give the hose clamps and other connections a careful inspection. If the hoses and clamps check out OK, move on to the power steering pump. The entire power steering rack should also receive your attention. The pump itself just might be the cause of the leaking fluid.
BuyAutoParts.com sells power steering parts and related components at great prices. Our OEM car parts are designed to meet and exceed their original factory counterparts, including all of our power steering-related accessories. If you're looking to upgrade or replace your power steering system, give our parts consultants a call at (888) 907-7225. Plus, our contact page has an online chat feature for immediate answers to pressing questions.
We hope these tips & tricks help you identify and remedy common power steering issues. For more information, advice and valuable content about other car problems, please check out our how-to video library, Buyer's Guides and other premium online content.