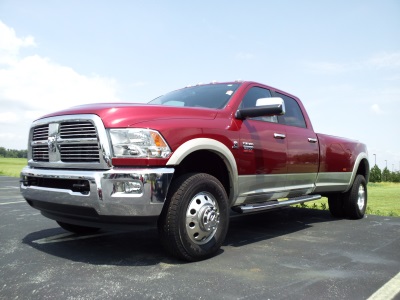 Halfway through the 2007 model year, Dodge replaced the venerable 5.9 24v Cummins diesel with a new 6.7 liter model, in order to keep up with the ever-increasing competition from Ford and GM. In addition to a massive power increase, this also brought the Ram up to emissions standards not scheduled to go into effect until 2010, three years later than it was released. With small updates, this engine is still in production in Ram heavy-duty pickups today.
Initial reviews of the 6.7 were glowing, with everyone appreciating the newfound capability from a proven engine platform. However, it did not take long for problems to arise. Within the first year of the trucks coming out, every diesel truck forum on the internet had some variation of a "08 Dodge Ram 3500 6.7 Cummins Problems" thread, with upset owners sharing stories of expensive repairs on trucks that were still new at the time. The first sign was a check engine light, frequently caused by a P2262 diagnostic code for a clogged turbo.
The 6.7 has a variable-geometry turbo. Developed in the 1980's but first used on a large scale by Porsche for the 997-chassis 911 Turbo, this is a turbo with moveable flaps inside the compressor housing, which restrict the pressure until enough is generated to open this up. This has the effect of a smaller turbo at low RPM, for better response off the line, but opens up a larger area inside the turbo once enough boost is created, so you can get the bigger power numbers at a higher RPM that you receive from a larger turbo. Other manufacturers, including Ford with their PowerStroke diesel, got similar results from using sequential turbochargers, where one small turbo fed into a second larger one. The advantage of a variable-geometry turbo is greater efficiency from a smaller package.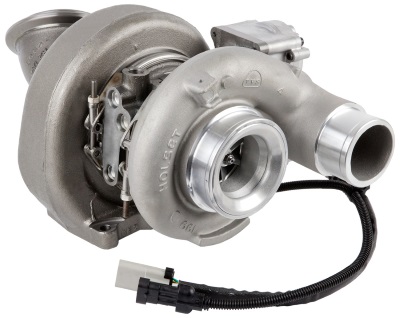 2007-2012 Dodge Ram Turbocharger
In order to meet increasingly strict emissions standards, the Ram Cummins used an exhaust-gas recirculation (EGR) system, where some of the exhaust is cycled back into the intake. This way, the exhaust gases can be run through the engine again, to burn off any pollutants in the initial exhaust cycle. A diesel engine inherently creates more emissions than a gasoline-powered one, because the fuel is less refined, and ignition is controlled by compression, not spark, so it is more difficult to control. Seeing as how the 6.7 is derived from the previous 5.9, which itself was derived from the Cummins 6BT diesel, advanced measures such as EGR were required for the engine to meet emissions compliance.
However, the downside of EGR is that the air entering the turbo through the intake tract is much dirtier than on vehicles without it, since it is a combination of air from the atmosphere and diesel exhaust. Pollutants from the EGR cause the vanes on the variable-geometry turbo to clog up, restricting their ability to open and close to produce the boost levels required. This would cause the truck to lose power, and trigger the aforementioned P2262 diagnostic trouble code. You can remove and clean the turbo as a temporary solution, but that will not fix the issue long-term. By the time drivability is compromised and a check-engine light is triggered, the damage is already done.
After a couple years and thousands of warranty claims, Dodge finally made some updates to the Cummins that greatly reduced the occurrences of this issue, and were able to be back-dated to earlier models. Replacement turbos are almost always going to be of the updated variety for much better long-term reliability, and they work as a direct bolt-on for all late 2007-2012 Ram models with the 6.7. This means that if you have to replace the turbo on your Ram, you will only have to do so once for the normal life of the truck.
While these issues may mirror some of the complaints levied by owners of Ford trucks with the 6.0 PowerStroke engine (EGR and other emissions devices affecting reliability), the 6.7 Cummins is still extremely well-regarded by diesel enthusiasts. If you need to replace the turbo on your Dodge diesel truck, as long as you choose a quality part from a reputable supplier, you will be all set for another several hundred thousand miles with an excellent, reliable truck. Contact us for knowledgeable assistance getting direct-fit replacement turbos from reputable brands like Holset, BorgWarner, Stigan, Garrett and more!
Find Turbos for 2007-2012 Ram 6.7 Here!
Find Turbos For 2013-2016 Ram Pickup 6.7L Here!