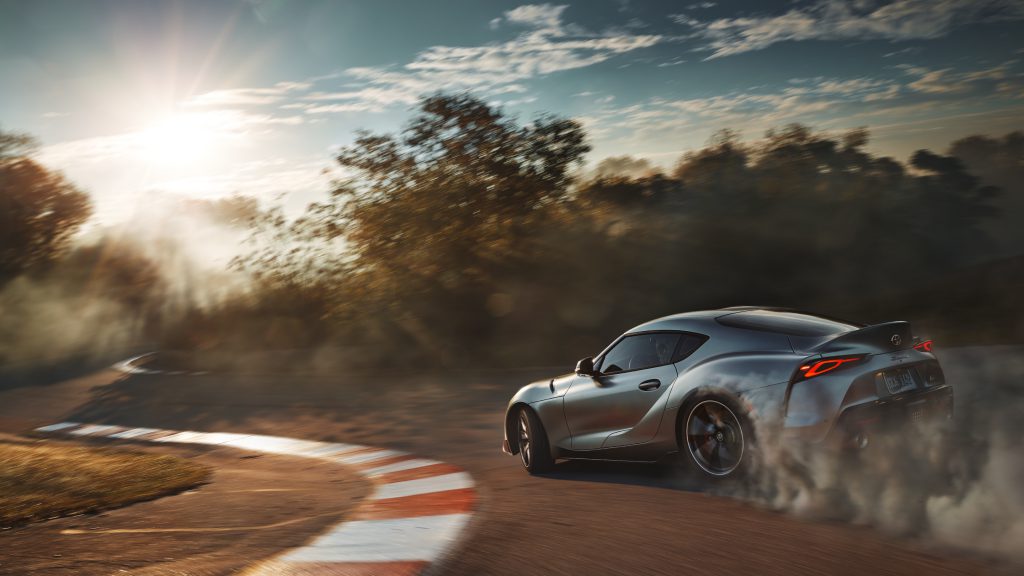 Being that it's in the Motor City, the North American International Auto Show (or Detroit if you prefer brevity) is the highlight of the auto-show season. Iconic cars have been revealed here in memorable ways, like the Jeep Grand Cherokee making its debut by driving up Cobo Hall's front steps and smashing through a window in 1992. In 2015, Ford dropped a new GT supercar out of nowhere, a secret that must have been hard to keep in the internet era, and really took the wind out of Acura's sails, who were scheduled to finally debut their years-delayed NSX about an hour later.
Auto show attendance has been down for the past few years; car enthusiasm isn't as popular as it used to be, and manufacturers have discovered that they can just put on a press event whenever they want, rather than having to share the day with everyone else. Noticeably absent from Detroit this year are Mercedes, Porsche, BMW, Mazda, Audi and Jaguar. The NAIAS is hoping to stave off it's demise by moving the 2020 show to the summer, much to the delight of auto journalists who probably don't appreciate having to go to Detroit in January. No matter when it's held though, the show is only as good as what it contains, and the 2019 show had everything from new dream cars to the next generation of SUVs that'll clog up your local school drop-off lines and Target parking lots.
2020 Ford Explorer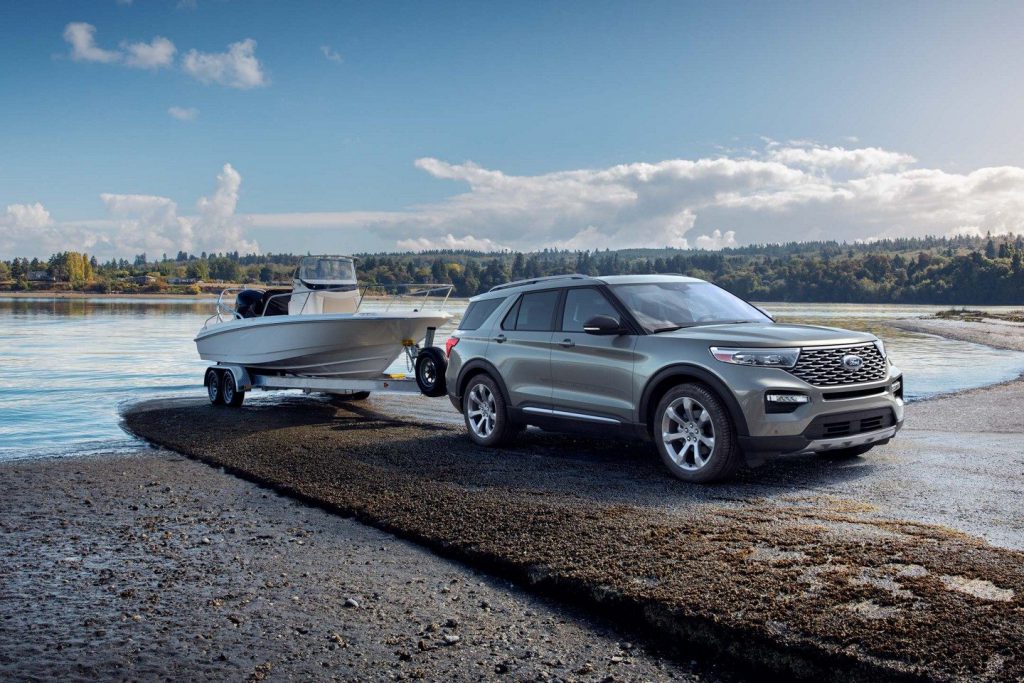 America's favorite police car has a new face for you to spot in your rearview mirror. On the surface, the new Ford Explorer isn't a huge departure from the existing one. Most dimensions are pretty close to the same, except for a 7" longer wheelbase which should help with legroom in the rear seats. Rather than being built on a Volvo-derived Taurus platform like the model it replaces, the new Explorer is on an all-new rear-wheel drive platform (with optional AWD of course) that's rumored to be shared with the next generation Mustang. Time will tell if this makes the Explorer better (including the 400 hp, 143 mph ST performance model) or the Mustang worse.
2020 Toyota Supra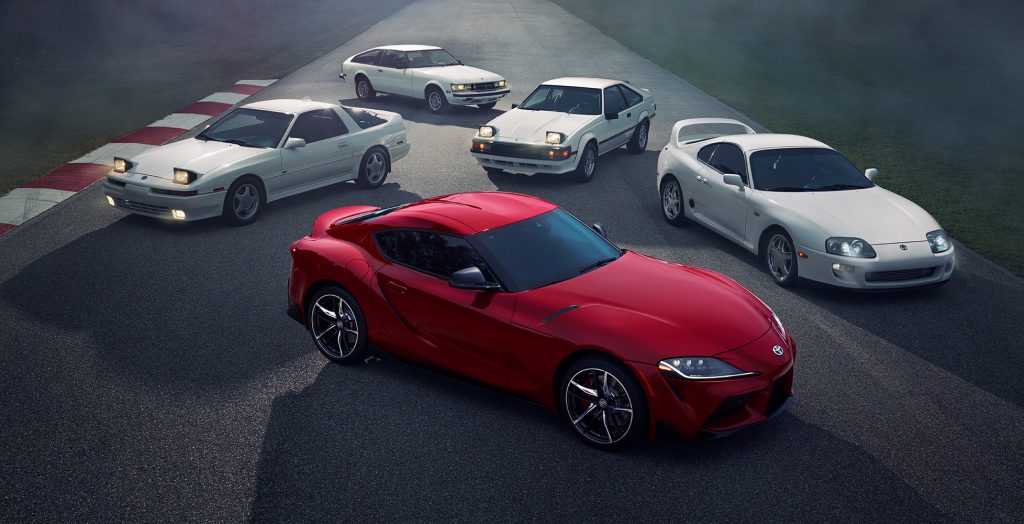 This car has been rumored, teased and hinted at for so long that you'd be forgiven for still maintaining an attitude of "I'll believe it when I see it". But Toyota has finally revealed the full production version of the new Supra, and it looks almost exactly like the renderings and concept photos we've been seeing for the past two years. Most of the componentry under the skin is shared with the new BMW Z4, which is great for people who've always wanted the prestige of a Toyota with the reliability of a BMW. 335 hp and 365 lb.-ft of torque go through a ZF 8-speed automatic transmission, which is very well-regarded in the many other vehicles that also use it. Pricing starts at about $50,000, which actually makes it less expensive than the last Supra when you take inflation into account, and it goes on sale this summer. A lower-priced four-cylinder model is available in Japan, but it's unsure yet if that will be sold in the US.
Lexus LC Convertible Concept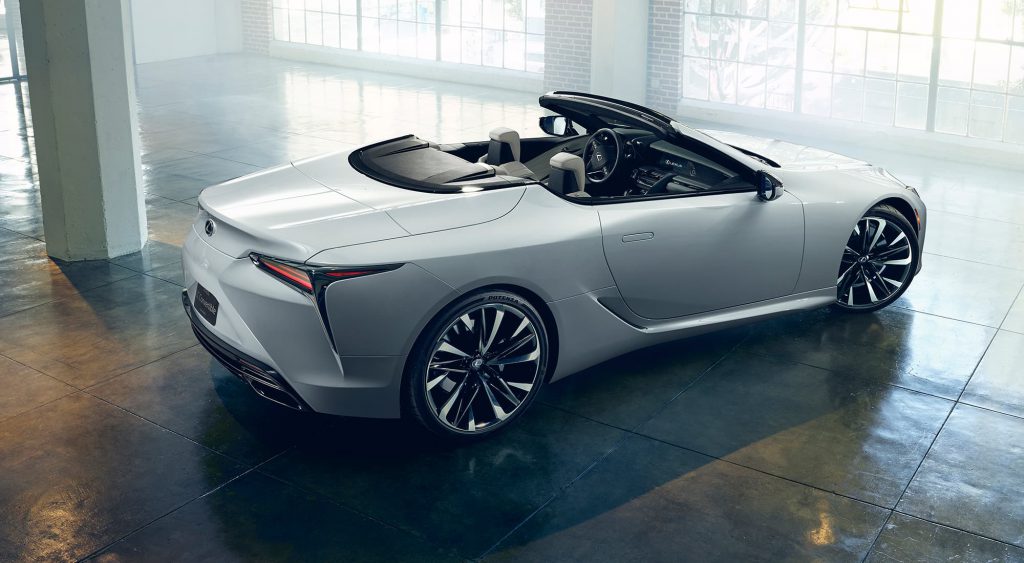 This isn't a very outlandish concept, just a convertible version of the fantastic-looking Lexus LC500 coupe. Since the concept is based on a production vehicle and looks production-ready, right down to the license plate brackets, the only reason Lexus wouldn't make this is a lack of customer (or dealer) interest. Power will likely come from the coupe's fantastic 5.0L V8 making 471 hp without any turbos. A hybrid is available but, come on. Besides, if you can afford the six-figure price tag, you don't need to pinch pennies at the pump.
2019 Dodge Ram Heavy Duty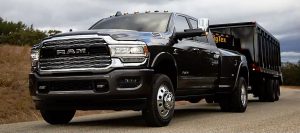 From the people who brought you a 707-horsepower Jeep comes the first production pickup truck with 1000 lb.-ft of torque. This newest revision of the famous 6.7L Cummins ISB is the "high-output" model in the 3500 trucks which can tow up to 35,100 lbs. There's also a more pedestrian version with "only" 370 hp and 850 lb.-ft, as well a 6.4L gasoline V8. Ram was the last full-size truck to offer a manual transmission, but that has been discontinued. Styling is based on the new Ram 1500, but roughly 40% more macho. They also have the same luxurious interior and optional air suspension as the 1500 pickups as well. Sales begin this spring.
2020 Volkswagen Passat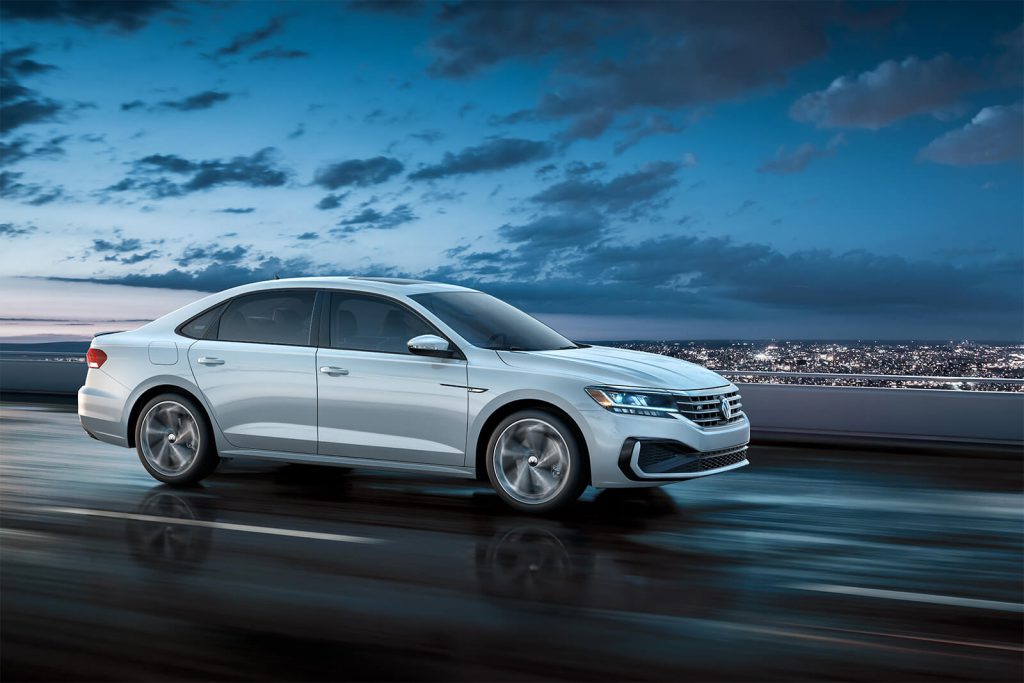 VW calls the 2020 Passat all-new, but its mostly a reskinning of the same one that's been sold here since 2012. Mid-size sedans used to be the default choice for a new car, but now that small crossover SUVs have taken that place, sedans need to stand out style-wise, and the new Passat certainly does, especially in the R-Line trim shown in the press release. The US-spec Passat is built in Chattanooga TN and is designed specifically for the US market, with more interior space and a lower price than the European and Chinese models. The same 2.0L turbocharged inline-four and six-speed automatic transmission carry over. Your local airport rental counter should have them available by the end of the year.
2020 Cadillac XT6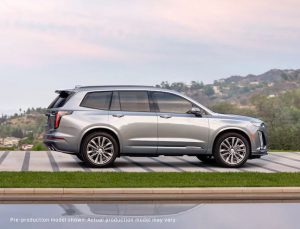 Cadillac needed a three-row crossover to compete with the likes of the Acura MDX and Lexus RX350L, at a lower price and with better fuel economy than the Escalade, so here we are. The new XT6 shares most of its structure and powertrain with the GMC Acadia and Buick Enclave it will be sharing lot space with, so when you show up to that dealer, it just depends on which one you think looks best. Power comes from a 310 hp 3.6L V6, putting it in the mid-to-low end compared to its luxury competitors. Cadillac's Super Cruise system, regarded by many as the best semi-autonomous software out there, is conspicuously absent, but hopefully it can be optioned later. Pricing hasn't been announced yet, but a starting MSRP in the high 40's would be in line with both its competitors and its pecking order above the Enclave, Acadia and Chevy Traverse. Expect to see it by the end of the year.
2020 Ford Mustang Shelby GT500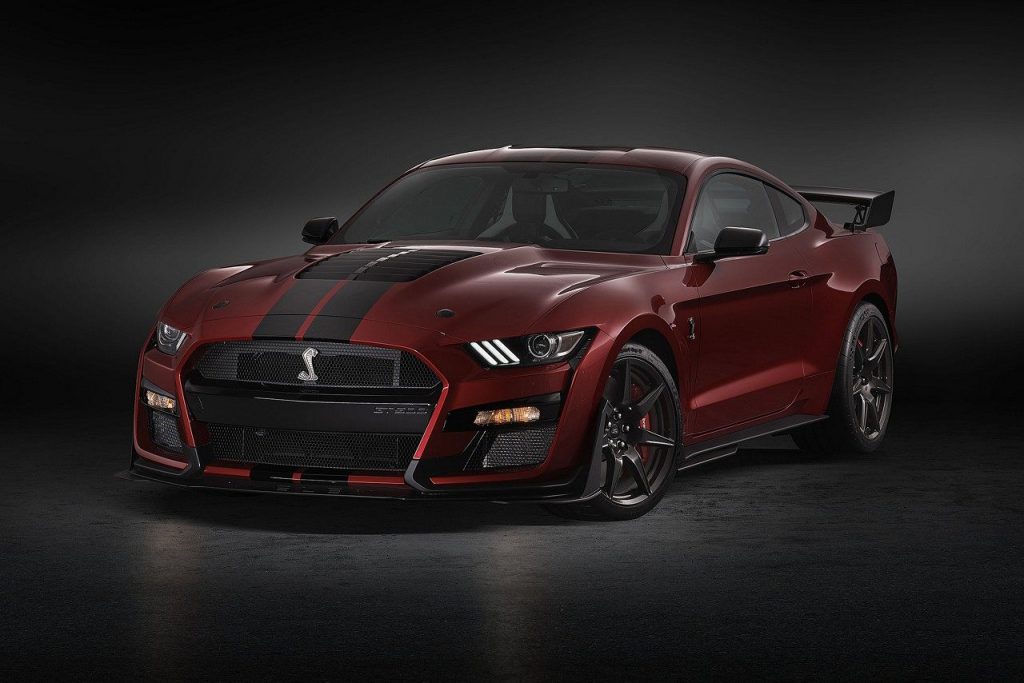 By all accounts, the Shelby GT350 is great. All reviews say so, and now that it's been out for three years, it's still hard to buy one without added dealer markup, if you can find one on the lots at all. Still, in a world with 797 hp Hellcat Redeyes and 650 hp Camaros, some Mustang enthusiasts might not think a "mere 526 hp" is enough. Enter the new GT500. Delivering "at least 700 hp" (final tune isn't fully set yet; they still need to find a way to make it pass emissions) from a supercharged 5.2L V8 through a new twin-clutch automated manual transmission (I guess you could call it an automatic) developed by Tremec, Ford isn't hiding the fact that they're building this specifically to target boulevard burnout machines like the Hellcats. The GT500 will still have massive Brembo brakes, sticky Michelin Pilot Sport Cup 2 tires and Magnetic Ride suspension shared with the more track-focused GT350R. Pricing hasn't been announced yet, but thankfully it includes a two-day performance driving instruction to hopefully keep these out of ditches.
2020 Lexus RC-F Track Edition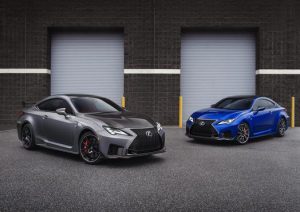 Lexus has removed 176 lbs. from its M3-fighting RC-F coupe with new BBS forged wheels, Brembo carbon-ceramic brakes, carbon-fiber roof and hood, and titanium exhaust. Those brakes should especially be helpful, considering it still weighs a not-insubstantial 3782 lbs., which is a lot for a supposed "track car". It still retains that lovely V8, and the titanium exhaust should make it sound even better. It also has a large rear wing and all the carbon body panels are unpainted, so everyone will know it's the sporty one. The Track Edition and base RC-F both also get a stiffer and lighter suspension, new launch control system and a slight design refresh.
Unnamed Future Cadillac Electric Crossover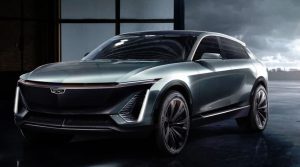 GM has announced that Cadillac will be the home of all their future EV development, and the first example is a concept rendering they showed alongside the new XT6. Rather than just a cynical reskinning of a Chevy Bolt, the SUV is built on a modular new skateboard electric platform; the idea being that once the platform and powertrain are developed, they can use that as the basis for a wide variety of vehicles. This is designed to compete with not only Tesla, but also Audi, Porsche, BMW and Mercedes, all of whom have "Tesla-fighting" luxury electric vehicles in development.
Hyundai Veloster N TCR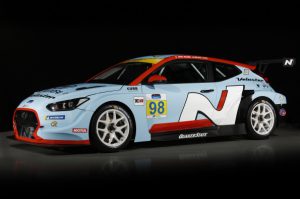 As a way to enhance the legitimacy of its new N Performance line, Hyundai released a professional touring car version of their new Veloster N sport compact. Not a lot is shared between the race car and the street one; the race car has a 350 hp 2.0L turbo four with a six-speed sequential manual gearbox, versus 275 hp and a traditional manual transmission for the street car. The Veloster Touring Car is eligible for the 2019 season of IMSA Michelin Pilot Challenge (formerly Continental Tire Challenge, and Grand-Am Koni Challenge before that) club racing, and privateer teams can buy the car ready-to-go for $155,000. Unlike the road car, it does NOT have a 10 year, 100k mile powertrain warranty.
2020 Kia Telluride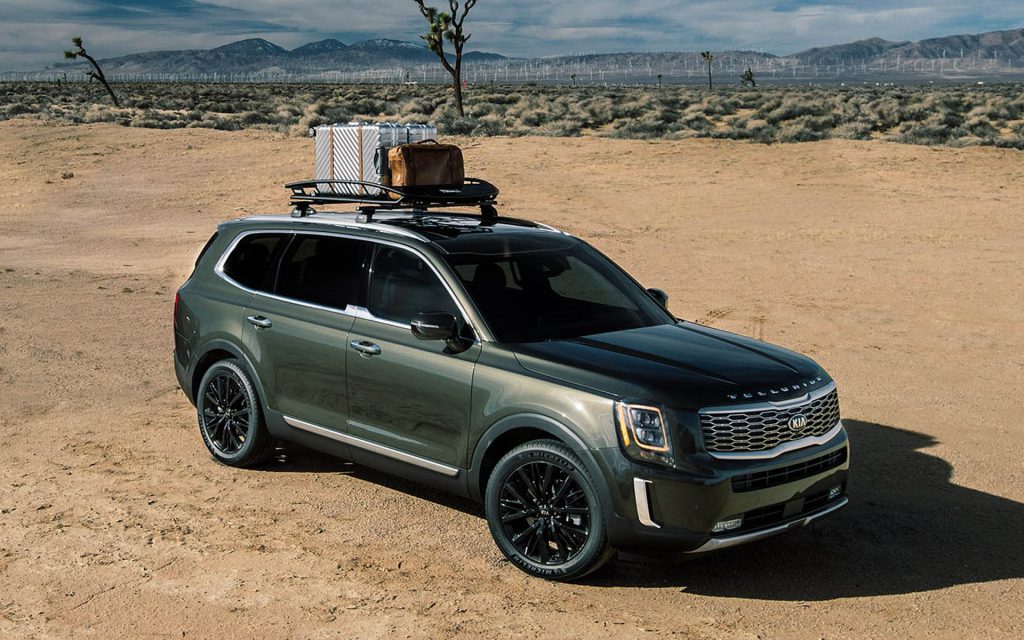 This car was actually debuted back in September during New York Fashion Week of all places, but Kia finally released the true production model at Detroit. Another three-row crossover for parents who think they're too cool for a minivan, the Telluride's interior actually looks a little nicer than that Cadillac CT6 above, will surely be priced lower, and is available with that famous warranty. Hyundai will get a version as well, called the Pallisade. Pricing for both models will be confirmed closer to when they go on sale later this year. No word yet if anyone who lives in the expensive ski town of Telluride, CO would actually buy a Kia.
2019 Subaru WRX STI S209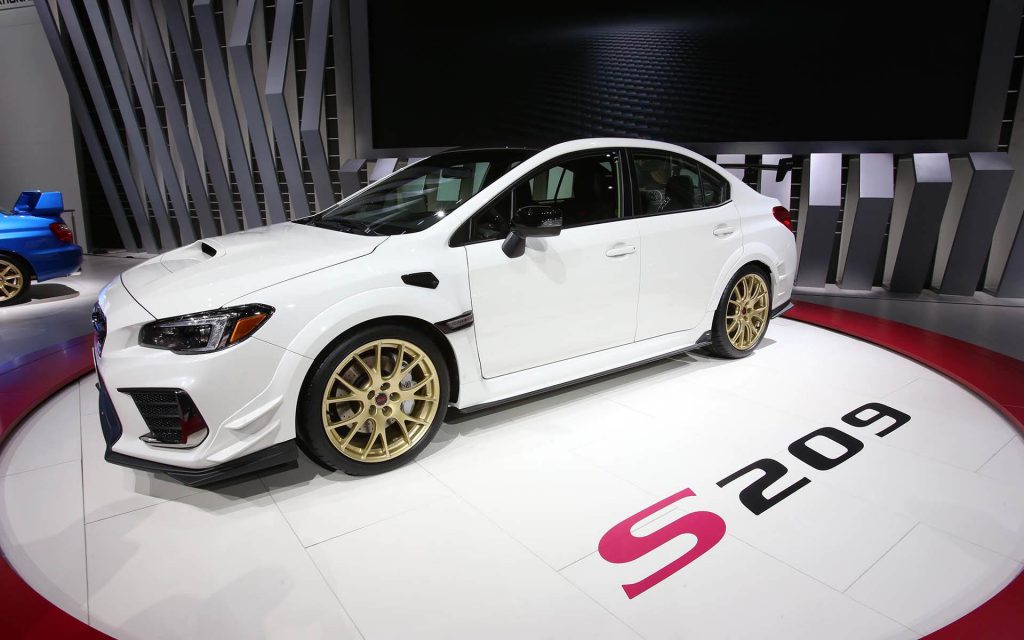 The S-Series of Subaru WRX has been in production since the late 1990's, but this is the first one sold in the US, similar to the Type RA sold here last year. Both of these cars had small but meaningful improvements over the base STI that might not impress as much on paper, but are very noticeable behind the wheel, including forged engine internals and functional aero improvements. The S209 builds on the base of the Type RA with wider wheels carrying stickier Dunlop GT600A tires, a carbon fiber roof to lower the center of gravity, and a water sprayer on the intercooler to keep charge temperatures low. Along with a new tune, this means 341 hp, the most powerful factory-produced WRX ever. The specs might not impress given the expected $50k price, but the price increase over a standard STI is much less than it would cost to make the same changes through the aftermarket, and they create a vehicle that's more than the sum of its parts.
2019 Cadillac CT6-V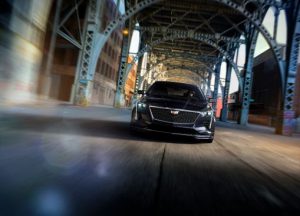 Cadillac has already announced that they're ending production of the CT6 full-size sedan, but they've already sunk so much development money into this that they might as well let it go out with a bang. The new CT6-V has a 4.2L, 550 hp, 627 lb.-ft twin-turbo DOHC V8; rare in the fact that it's a V8 from GM that isn't based on their 65-year-old "small block" design. Hopefully they find another use for it after the CT6 is gone, because it seems ripe for use in a new Camaro or Corvette. Order books are open now for delivery in mid-2019 at a base price of $88,790.
Ford and Volkswagen Partnership
Ford and VW have announced a new joint venture, presumably to pool R&D resources. The first products will be a new mid-size pickup and large commercial van, primarily developed by Ford, likely the next-generation Ranger and Transit. Volkswagen will in turn develop a new smaller van to replace their Caddy (not sold in the US) and the Ford Transit Connect. They're also exploring cooperation in the area of autonomous vehicles, EV technology and non-car "mobility solutions" like the scooter company Ford just bought. Private vehicle ownership rates are in decline, and automakers are having to figure out how to adapt to a future where sales are likely to start going down.
Despite all the furor about the Detroit show not being what it used to, it still played host to a few big debuts, including cars that will get a lot of buzz and clicks, as well as more normal vehicles that will actually sell in big numbers. Moving the show to the summer, closer to the model year changeover, can only help keep it relevant. Manufacturers have more options than ever to release a car on their own terms and schedule, but with Detroit's history, it'll probably still be a cornerstone event for at least a little while longer.
All images courtesy of their respective manufacturer's official press release unless otherwise noted