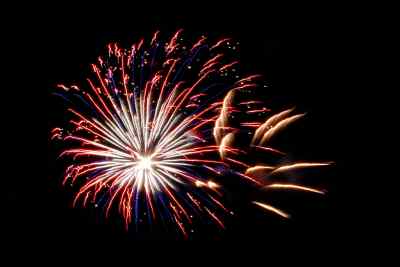 There is no day more American than The 4th of July. Likewise, there is no product more American than the automobile. We invented the car, we perfected the car, and we introduced the rest of the world to cars. So, it is only natural that cars play such a big role in the celebration of The 4th of July.
Parades
Whether you live in a city of millions or a town of a few hundred, odds are you are not far from a local 4th of July Parade. Parades are full of marching bands, balloons, and all that other stuff nobody really pays attention to. The highlight of parades are always the floats, and guess what powers those showstoppers? Cars! I bet you knew that though. You seem like a smart person.
Guess what also transports the grand marshal of the parade, or the local beauty pageant winner? Yup, still a car. Sensing a theme here? These lucky individuals usually get to sit on top of the trunk of a convertible. Something my dad would always yell at me for doing.
Deals
We all know how those car manufacturers and dealerships love to have huge deals during holidays. Holidays give people extra time off, which means they have more time to make a buying decision.  Some of the biggest discounts happen during 4th of July sales. The deals are extreme because companies have to compete against other ways customers spend their money, such as vacations. They also need to get rid of their current inventory, in preparation for new models arriving in the fall. The best way to get rid of inventory is by slashing prices. [Related Post: Should You Buy A New Car Or A Used Car?]
Travel
Cars... involved in travel? Duh! However this 4th of July is going to be one for the record books. It falls on a Friday, which makes it a three day weekend for most of us. Also, we are far enough removed from the recession and people have enough money to afford a little vacation. According to AAA, 8 out of 10 people traveling this weekend will be driving to their destinations. Five million more Americans will be traveling this weekend compared to Memorial Day, and 41 million total will either travel by air or car. [Related Post: Memorial Day Travel]
By: Yugo Pantera