As 2014 wraps up, we all like to take a moment to reminisce on the year that was. What better way for us to help you do this than to compile a list of our favorite 2015 car models that were introduced during the great year of 2014. Below is a list of our favorite 2015 models in five different categories; pickup truck, sedan, luxury vehicle, electric, and muscle cars.
Best Pickup Truck: 2015 Ford F-150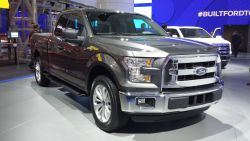 F-150s have become a part of the American identity. The powerful pickup with seating for six offers a wide variety of engine sizes and sub-models in its 2015 edition. With an MSRP range of $25,420-50,960, the 2015 Ford F-150 is available to a broad clientele.
The reason the F-150 is our favorite pickup of the year is because after all these years it is still America's best-selling truck and Ford just continues to make it better.  The 2015 comes with more modern styling and a couple more engine size options, which include two V6 EcoBoost engines. Better fuel economy makes this truck even more desirable.
[
Shop F-150 Parts
]
Best Sedan: 2015 Hyundai Genesis Sedan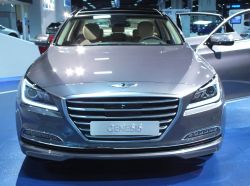 With sedans, the most important metric is its consumer rating and the Hyundai Genesis has the best consumer rating of them all. With an 18/29 MPG fuel economy and a 5 year/60,000 mile warranty, heated seats and Bluetooth equipped the 2015 Hyundai Genesis has left its owners beyond satisfied. While the MSRP is a bit high for a sedan ($38,000 Starting MSRP) that hasn't stopped consumers from raving about their new vehicle.
[
Shop Hyundai Parts
]
Best Luxury car: 2015 Mercedes Benz C-Class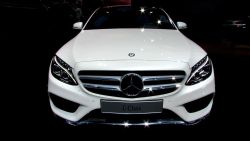 Luxury car brands have one of the toughest consumer bases out of any industry, and so when a mature luxury consumer base gives their stamp of approval you really can't ignore the quality of the product they support. With clear upgrades to the steering accuracy and a more balanced chassis, the C-Class' drivability was ranked amongst the highest in its category. With a starting MSRP of $40,400-$48,590, the C-Class falls into the affordable range for many of its consumer base.
[
Shop Mercedes Benz Parts
]
Best Electric car: 2015 BMW I3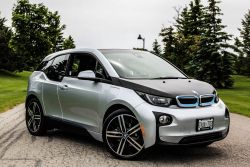 The luxury electric SUV has made a splash in the car world and has definitely provided Tesla with some respectable competition. While I am personally a fan of Tesla and the work they do, they seem to be falling behind in terms of capital to compete with (that is a whole blog post in itself). An age old company like BMW can really make strides forward when the innovator can't innovate as fast.
While the i3 may be an eye sore for many, the electric MPG of 127/107 is a huge benefit that trumps appearance. With a range of 81 miles per charge and a 3 hour charge time, the I3 is a perfect car for a daily commuter sick of the grip oil has on the auto industry.
[
Shop BMW Parts
]
Best Muscle Car: 2015 Ford Mustang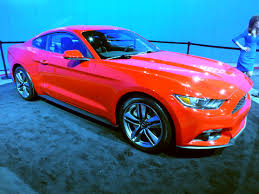 The Mustang is one of the original muscle cars and arguably the most popular and most sought-after vehicles ever. The 2015 edition is the 50th anniversary edition and therefore there has been a lot of hype surrounding it. The 50th edition includes a plethora of modern features and upgrades, as well as sleek redesigns that make the Mustang look that much cooler. In the Muscle car category there really was no way of not choosing the 50th anniversary edition. Ford put a lot of good, hard work into this vehicle and it shows.
[
Shop Ford Mustang Parts
]
Have a safe and happy new year!