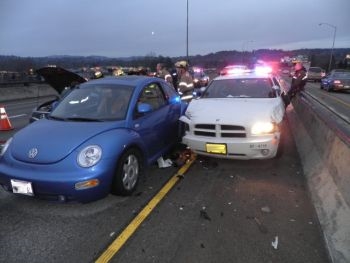 It's a touchy subject, but everyone should know what steps to take after they have been in a car accident. Many times it is those moments of anxiety and panic that occur shortly after an accident that can make a bad situation worse.
After the initial shock of comprehending what just happened, take some time to make sure you keep calm. Now is not the time to lose your cool and start freaking out, whether the accident is your fault or not, calm minds prevail.
Safety and Injuries
The most important thing is the safety of yourself and your passengers. If there was another vehicle involved, check to make sure everyone is safe.
If the accident is a minor rear end collision or something not so serious in nature, move your cars off to the side of the road. No matter what time of the day it is, make sure you pull to the side of the road and get your car out of the traffic flow.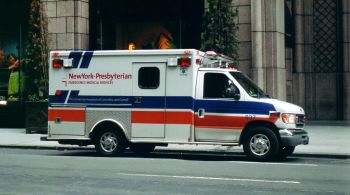 If the accident is serious enough to cause the cars involved to be immovable without a tow truck turn on your hazard lights. If your car has an emergency kit, use your warning triangles or flares to warn incoming traffic of your accident.
If anyone is injured, it is important to seek medical help immediately. Many times common injuries like whiplash or muscle strain do not become painfully uncomfortable until several days after an accident  so it's best to be treated right away.
Authorities
First and foremost, you are required by law to call the police when you are in an accident. While every state's laws vary in regards to the exact circumstances under which the authorities are required to be contacted they usually include these:
-Someone has been injured
-The accident is blocking traffic
-The accident has created a certain amount of monetary damage that is above a certain threshold (varies by state)
Other reasons it is important to contact the police is that police reports can protect you from fraud, can help your insurance companies establish liability and can keep you safe in case someone involved is losing their cool.
Exchange and write down important information
If you are involved in a multi-car accident, make sure to exchange these certain key pieces of information with the other driver:
-Name
-Address
-Contact Number
-Driver's License Number
-Insurance Company
-Policy number
This is all the information you will need to file a claim or a report. Since some people actually use a car accident as a way to commit fraud or steal your information, never give anyone your social security number. It is simply not needed, not even for the police.
As a good preventative measure, keep a pen and paper in your vehicle. At least make sure you have your smartphone on you while you are in your car (don't let it be the reason you got into an accident, no texting and driving). Take notes about all the details of the accident, such as the time, location, description of the car and its damage and even a description of all individuals involved.
Take Pictures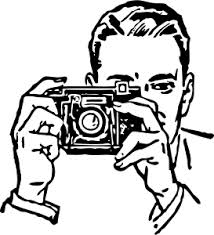 Take as many pictures of the accident and the damage as possible. This is the best way to document what happened and these pictures will be very useful during the investigation process.
Call your insurance company
This is the last thing some people will want to do because they fear it will raise their premiums, but this is why you pay for car insurance. Regardless of fault, report the accident as soon as possible and provide all the information you have taken.
Your insurance will send out an adjuster to look at your car and give you an estimate on the damage. If someone else was involved their insurance company will also send out an adjuster. After all this has been done, everything sort of takes care of itself and life goes on.
Accidents suck but they happen. It is best to be prepared and know how to get through the situation safely and not dig yourself into any further trouble.
By Juan Cuellar
Related Post: What to do if your car is recalled