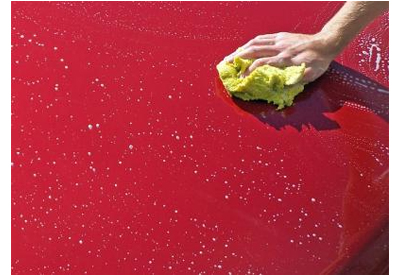 We typically like to talk about how to take care of what goes inside of your car, but you cannot forget to maintain the exterior features as well. Even if you have neglected your car for what seems like years, a good detail will make everything shine like new again. Here are some tips to help you save some money, and detail your car like the professionals.
Clean Out Your Air Ducts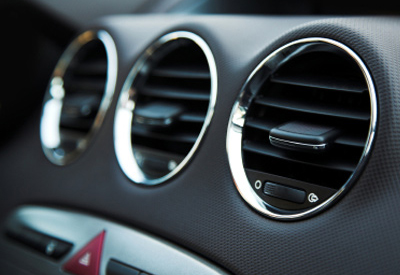 Dust that collects in the air conditioning and heating ducts create the odor or musk that mask the "new car smell" from your car. Use compressed air to blow out dust and dirt out of your vents. One trick to really cleaning it out is to remove the cabin air filter (if your car has one) and blow the dust and dirt out before putting on a new one.
Wax Every Season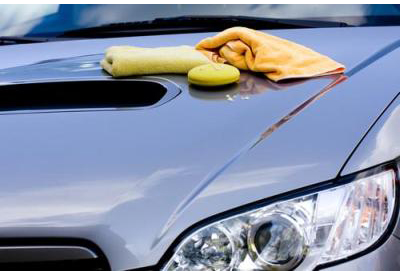 Between waxes, use liquid spray wax to touch up on the spots where you've gotten a few stains or scratches. Typically, the rule of thumb is to give your car a wax job every season if your car is constantly outdoors.
Aftermarket Tint? Don't Use Ammonia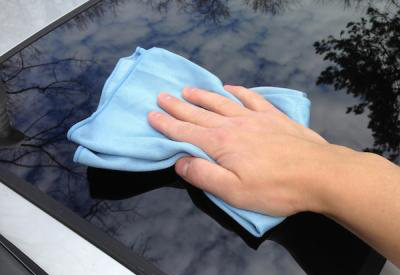 If you have non-factory tinting added to any of your windows, do not use any ammonia based cleaners on them. Ammonia dries out any plastic, rubber, vinyl or leather, which in turn will ruin your tint. Avoid household glass cleaners, since almost all of them contain ammonia. Look for cleaners specifically made for cars that state either "ammonia-free" or "safe for tint" on the label. Oh, and don't forget to roll your windows down slightly so you can get the top edges.
Don't Forget About The Trim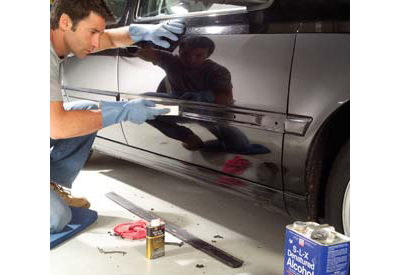 Wash the trim and moldings on your car each time you wash your vehicle. If you are already dressing the trim and molding, be sure to periodically clean it off. Layering dressings will result in discoloration, which is exactly what you want to avoid! Once your vehicle has dried, be sure to apply a protectant or sealant to prevent fading. This will darken and enhance the plastic and rubber trim on your car, making the car look newer longer.
Use Non-Acid Based Cleaners On Your Tires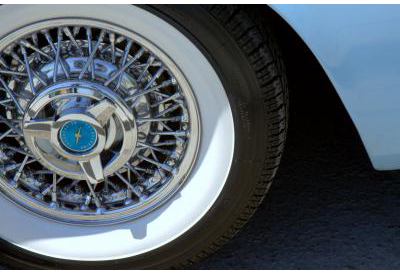 Acid-based cleaners can oxidize alloy wheels and even damage wheels that are painted with color. Opt for a non-acidic cleaner, and you'll be good to go. Remember to also clean your wheels and tires before you clean and protect vehicle paint.
Can you think of any other tips?
Photo credit: http://ow.ly/tLnqR | http://ow.ly/tLnnz | http://ow.ly/tLnlN | http://ow.ly/tLnk5 | http://ow.ly/tLniu | http://ow.ly/tLng8