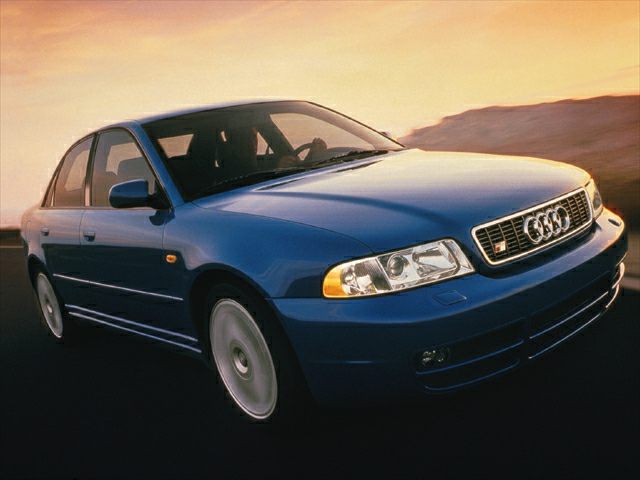 With the introduction of the fifth generation of Volkwagen's B and C platform that underpins the Audi A4, A6, Allroad, and Volkswagen Passat, Volkswagen-Audi AG moved to a multilink front suspension system. The entire front suspension consists of eight individual control arms, two upper and two lower on each side. Together they locate the wheel within the fender and provide compound suspension geometry along with a virtual steering axis that delivers superior road handling, steering feel, and passenger comfort when compared to the less complex McPherson suspension systems found in earlier models.
Unfortunately, with more parts come more possible points for failure and over time, many of these vehicles develop front suspension issues through simple wear and tear including creaking, knocking, vibration, and irregular tire wear because of poor wheel alignment caused by worn or damaged suspension components
On the inboard side, each aluminum control arm connects to the subframe or upper shock mount with a simple pivoting joint and rubber bushing that is designed with a small amount of lateral flex. Eventually, these bushings dry out and degrade to the point where they no longer hold the control arm in place without excessive play. On the outboard side, each arm connects to the hub carrier with a ball joint. But because roads are often in less than perfect condition, these ball joints have to endure severe punishment which leads to wear of the ball itself as well as deformation of the soft aluminum socket. This is in addition to the usual swaybar end links and steering tie-rod ends which are susceptible to the same wear seen on other vehicles.
With such a complex suspension, repairs are often difficult, time consuming, and expensive. Many A4, A5, Allroad, and Passat owners will try to save money by only replacing the single control arm which exhibits the most wear. But this rarely, if ever, restores the stability of the entire suspension and many of our customers become discouraged when the symptoms of a worn suspension persist.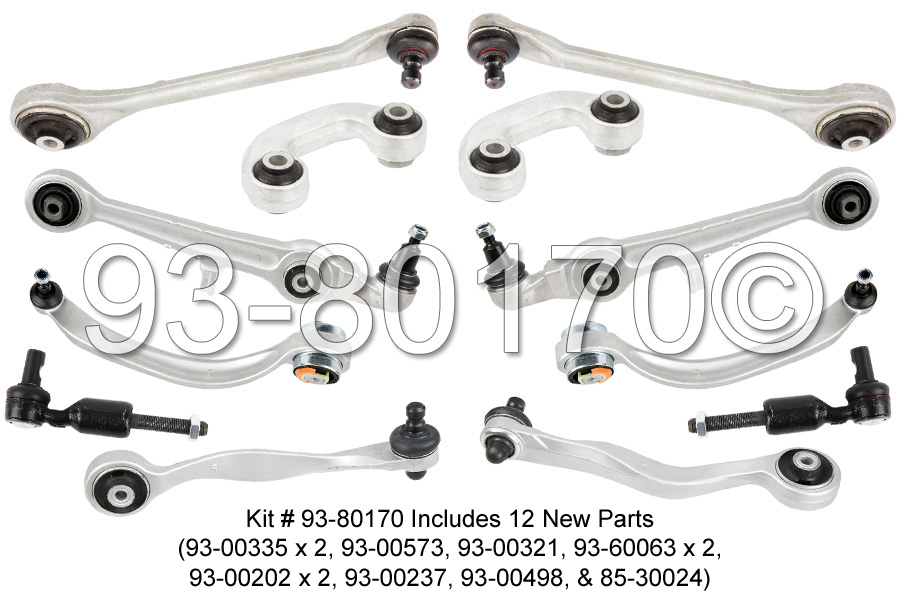 This is why we always recommend a Complete Contol Arm Kit for the Audi A4, A6, Allroad, and Volkswagen Passat to restore the handling and comfort of your German luxury vehicle. We even include the swaybar end links and tie-rod ends so that you can refresh every joint in your front suspension while your project is in progress. And at our prices, you won't find a better deal for a similarly comprehensive kit.
If you have noticed excessive knocking, creaking, or irregular tire wear from your front suspension, or just poor ride quality, give one our experts a call. We'll make sure that we find you the right parts to fix your problem and that are guaranteed to fit your vehicle every time without draining your wallet.