If you like cars, you'll love turbocharged cars. Turbochargers bring extra horsepower and better performance to any engine. Ask anyone who has driven a turbocharged car, and the reaction is near-unanimous: "If I could drive a turbo every day, I would!" Yet few actually do. And even fewer drive the type of cars you'll read about below.
Because turbocharger technology has improved over the past 20 years, most everybody can drive a turbo nowadays. Affordable turbos are widely available in the American market, and they're also becoming more popular overseas (most notably in Germany & Japan). However, there are turbocharged cars, and then there are tire-squealing, horsepower-humming, insanely-over-the-top, I-wish-I-could-drive-that turbocharged cars.
This blog post is dedicated to those cars. Fortunately (or unfortunately, depending on how you look at it), the following 5 turbocharged cars are hard to get. With through-the-roof HP and elite attributes, their price point puts them out of reach for most folks. But if they ever drastically drop in price, seatbelts are definitely recommended.
Here are 5 turbocharged cars you wish you could drive.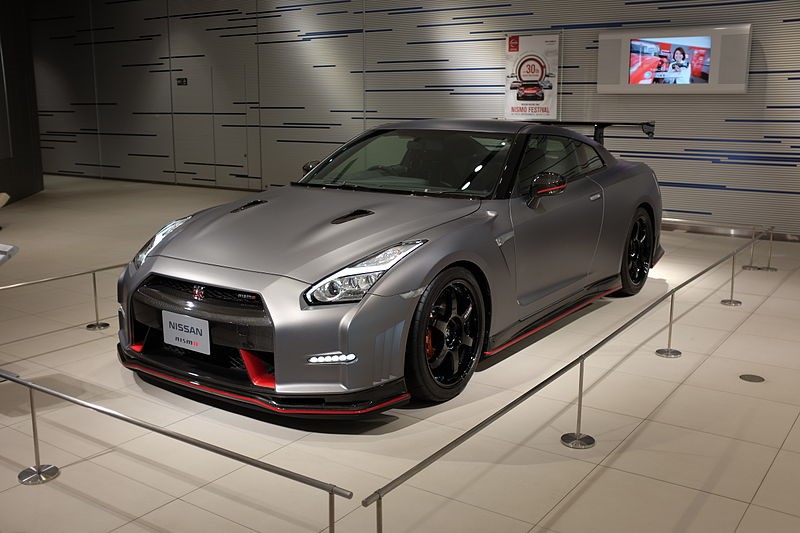 (Photo courtesy of RocketJohn, via Wikimedia Commons)
Often called THE supercar of all supercars, the GT-R is turbo to the tenth power. 3 different models are available from Nissan, each checking in at over a $100,000 starting price. What makes the Nismo so desirable? The 3.8-liter twin-turbocharged V6 engine pumps out an impressive 545 horsepower. And that's even more amazing given the car's relatively light body structure.
Speed enthusiasts have considered the GT-R the ultimate in speed and performance. The car's power, performance and sleek styling have made it a sought-after collectible, too. A 10-year old GT-R recently sold at auction for over a half-million dollars.
Among all the "out of reach" sports cars, this one is probably one of the few you may come across. Nissan's strong foothold in the US market has hopeful turbocharger fans waiting on a less expensive, still powerful car from the Japanese auto manufacturer.
Panamera Exclusive Series – Porsche's Luxury Limo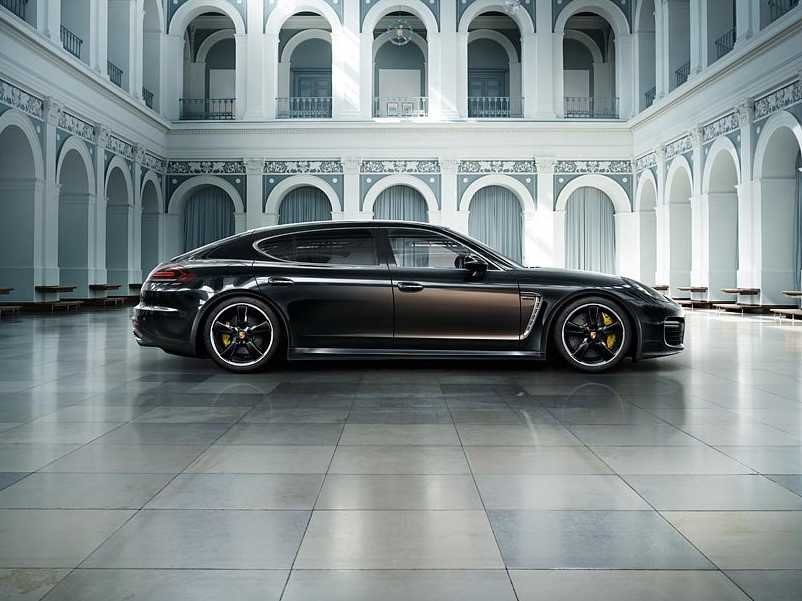 (Photo Courtesy of Porsche)
Do you have an extra $263,000 sitting around? Love the sound of a 4.8 liter engine with 570 horsepower? The Panamera Exclusive might be your ride. This ultra-luxurious "limo" redefines elegance to the very core, with one of the most powerful turbo engines available anywhere in the world. A host of high-end interior appointments are also available, including full multi-media capability. This car would be perfect for the German businessman who needs to get across the Autobahn at 150 mph while setting up a sales meeting with colleagues.
Interested in the Panamera? You'll have to act fast – almost as fast as the Panamera going full-throttle. Only 100 will be manufactured, and the price tag figures to climb as more are taken off the market.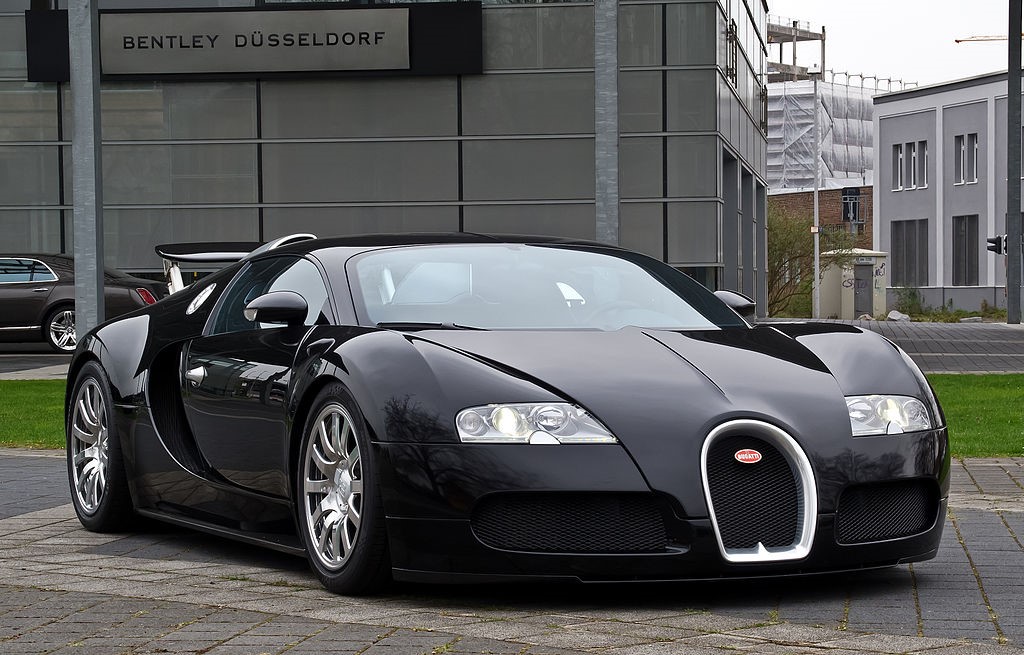 (Photo Courtesy of M93 via Wikimedia Commons)
OK, let's get the asking price out of the way first. It's $1.7 million. If you're still with us and not totally in shock, check out the specs of this turbocharged supercar: the Veyron has an 8.0L turbo-quad W16 engine. How does that translate into horsepower? The Veyron is 10 times your average subcompact car, with an insane 1,200 horses. So are there any downsides to a car that gets over 1,000 HP? Sorry, Prius guy – the Veyron gets 7 miles per gallon. If this thing had wings, it would probably be fully operable at most international airports. And some car enthusiasts believe that's exactly the reason why Bugatti designers have made the Veyron so low to the ground – much like an Indy sportster, this car requires certain aerodynamic characteristics to maintain stability and discourage flight.
If power's your thing, and you have almost 2 million to spend, the Bugatti Veyron is for you.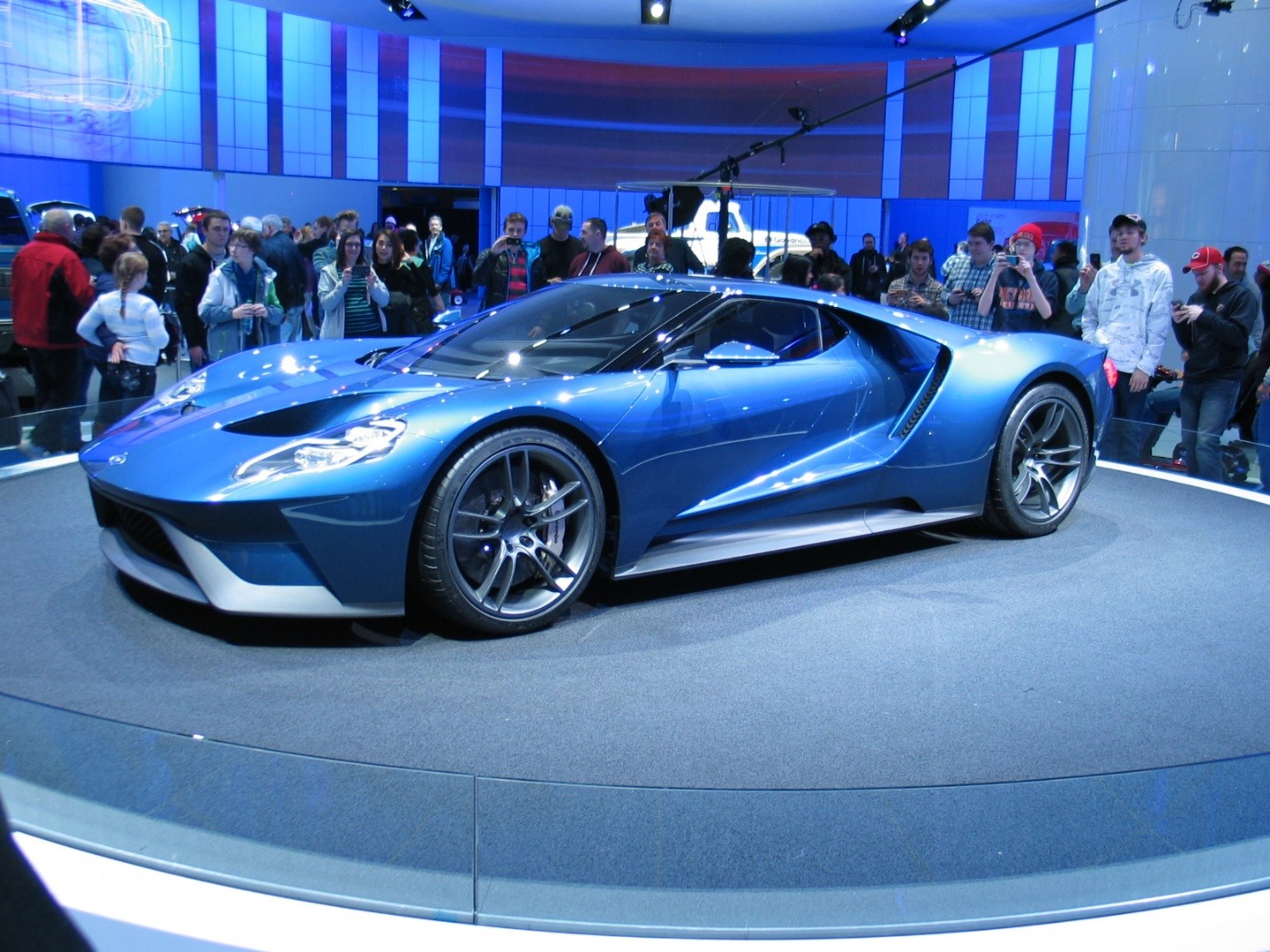 (Photo Courtesy of Latvian98 via Wikimedia Commons)
This car is so powerful, they haven't even jammed all the power into it yet. Not available for another year or so, the '17 Ford GT looks like an Italian sports car, performs like a classic German roadster and might have the reliability of high-end Japanese automobiles – all from an American manufacturer.
Here's the kicker – the advanced twin turbocharged engine actually has environmentally-friendly credentials. Ford's EcoBoost technology highlights the V-6 engine, which churns out 600 HP. For the ultimate combination of performance, features and power, the 2017 Ford GT is a good bet to be one of those supercars you might just get the chance to drive. Most turbo supercars come from overseas, but Ford's domestic US market is filling the void American consumers have for street-screaming sports cars.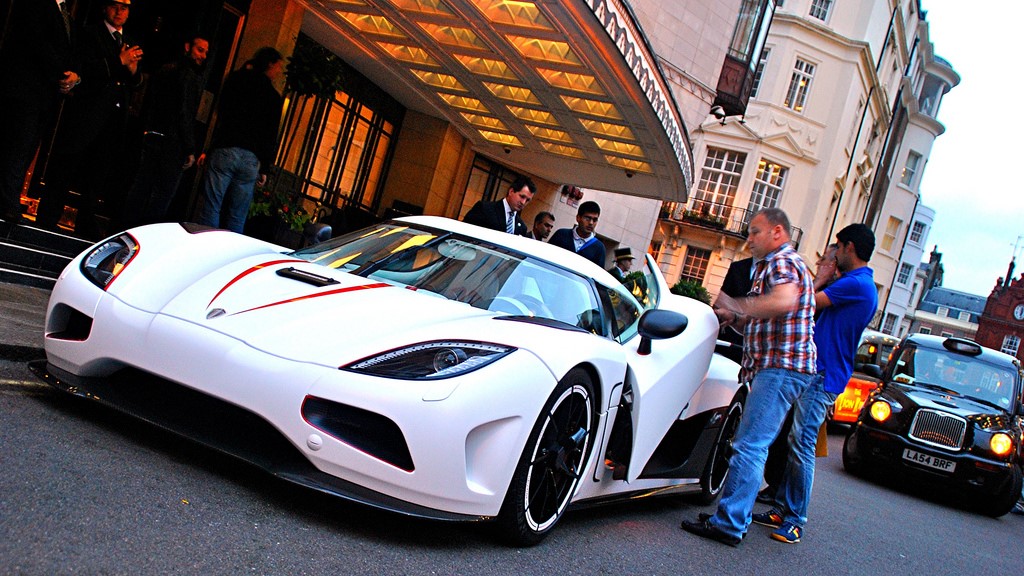 (Photo Courtesy of Tbmurray, via Wikimedia Commons)
Little known beyond the inner circle of hardcore supercar fans, the Agera is super-rare, super-fast and super-stylish. Production numbers are extremely limited, which gives the team at Koenigsegg the ability to focus and obsess over each detail. And the final results are hard to ignore. The Agera R features a twin turbocharged engine with 940 HP, making it one of the few cars that's in the same stratosphere at the Bugatti Veyron.
But what about the speed and price? The Agera R has been clocked at 275 MPH, and you can buy one, assuming you have millions in the bank. A buyer in Singapore snagged an Agera R for over $4 million. So why is the Agera more pricy than the Veyron? The collectible value, due to the limited production run, contributes to the expensive price.
Even if you can't drive these 5 cars, you can still optimize the performance of your own car. BuyAutoParts.com is a preferred provider of top-end turbochargers for a wide variety of years, makes and models. With our affordable prices, dependable quality and unbeatable warranty, it's no wonder BAP is #1.
Let us help with your turbocharger project. For more information on our products, or to speak directly with a turbocharger specialist at BuyAutoParts.com, please call (888) 907-7225. Thanks again for checking out the Buy Auto Parts blog. Do you have a particular favorite turbocharged car? Tell us about it by dropping us a line on our contact page.
Written by: Dara Greaney