Introduction:
The AC speed sensor measures the speed of the compressor and the engine. The air conditioning amplifier compares the speed of the compressor and engine, to prevent the compressor from locking down. The AC speed sensor is otherwise called as a lock-up sensor. It is usually located in the rear or bottom of the compressor.
Many aftermarket AC compressors do not come with a speed sensor. In such cases, you need to install the AC speed sensor from the old compressor. The following steps explain the installation of the AC speed sensor installation from an old compressor to a new compressor.
AC Speed Sensor Installation:
When the original (old) compressor has a speed sensor, reuse the original sensor from the old compressor by following these simple steps:
1. Remove the sensor hole cover and pull out the plug using the Plug Remover Ring (supplied) or pliers, as shown in the following illustrations.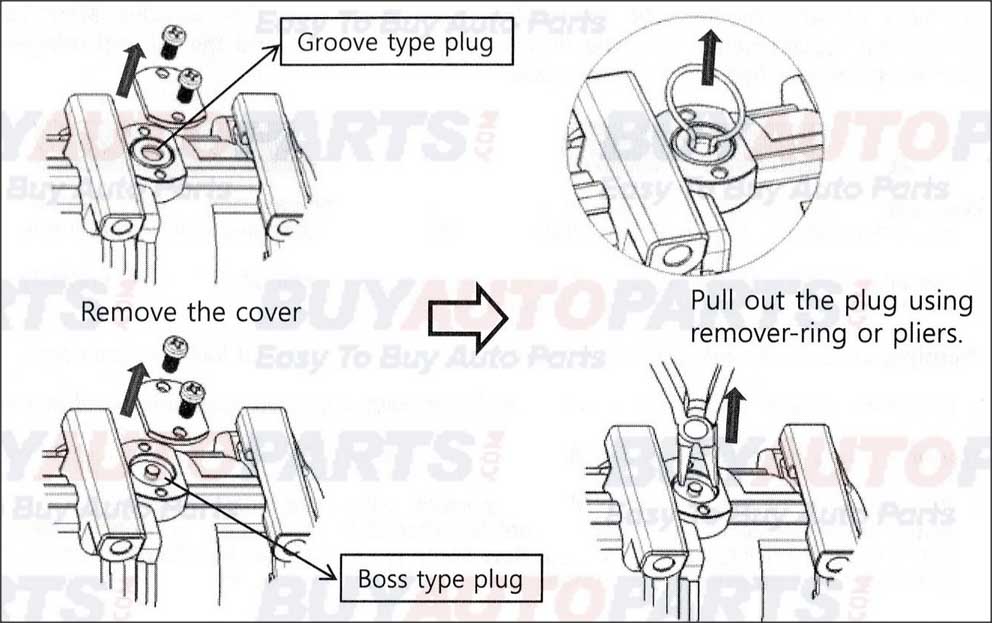 Warning: The compressor is pressurized! Use caution when removing sensor hole cover.
Warning: Avoid oil loss from the sensor opening. Add oil through the sensor opening, if needed. Excess or insufficient oil can cause compressor failure and will void the warranty.
2. Reuse the original sensor from the old compressor and install it in the sensor hole of the new compressor.

Choose your vehicle's right year, make and model and find your matching parts!
Buy Auto Parts is the best place online to get replacement parts that come with a warranty at unbeatable prices. We stock a wide range of OEM replacement and aftermarket parts for every make and model. To find the right part for your car, simply tell us your car's year, make and model. Your orders will be shipped from the warehouse closest to your location. We offer free shipping for purchases over $99
. Our products have been throughly tested to meet or exceed industry standards. You can reach us on our support line at or leave us an email at [email protected], if you need help in choosing the part. Please feel free to leave us an online review. We value your feedback!