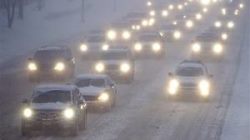 According to AAA's daily fuel gauge report the national average for the price of a gallon of gas sits at a low $2.353 at the present moment. This is a whole dollar less than the national average at this time last year, and while this is a very convenient fact for most Americans (especially during the holiday season); there can be a downside to more winter weather driving. You don't need me to tell you that driving in wet, icy or snowy conditions greatly increase your chances of being in an accident, but here I am telling you. This is because over the next week, 98.6 million Americans will be hitting the roads to meet up with friends and family for the holidays. This 4% increase in holiday travel from last year will surely lead to more accidents.
Does the rate of accidents truly increase in the winter time?
The simple answer is yes. According to research which studied insurance claims throughout the calendar year, auto insurance claims go up as much as 19% in December, with similar increases seen in the rest of the winter months. It is most certainly a fact that despite fewer drivers take to the roads in the winter, more accidents occur.
Minor accidents (typically fender benders), make up a large chunk of the increase in accidents reported in the winter time. The most common parts needed in the winter time are headlights, front and rear bumpers and other exterior body parts. None of these parts are cheap to replace so the cost of a minor accident can be quite a nuisance when you sum it up to your typical holiday season expenses.
Repair Headlights How To Section
]
Safe winter driving tips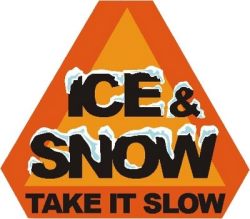 Drive slowly and keep your eyes on the road
The scariest thing about driving in the winter is that with black ice, snow and rain, many accidents that occur are unavoidable. Being alert and driving slow, especially when there is ice or rain out, is a must.
Keep control of your vehicle
If you are the type to make sudden movements with your vehicle or take your hands off the wheel regularly then take special note of this tip. If you want to be as safe as possible, never remove your hands from the steering wheel and do not make sudden jerky motions. Always try to brake and throttle smoothly.
Make sure your tires are in good condition
Making sure your tires are properly inflated, have a safe amount of thread and do not need to be replaced with winter tires or have chains put on is important. Your tires are your grip to the road, if they aren't up to par with the conditions, you will regret it.
Battery Life
Nearly half of all breakdowns in the winter time result from battery problems. Go out and check the condition of your battery with a routine battery check. You don't want your battery to die before heading out to your New Year's Eve party!
If you are one of the millions traveling on the roads this year, we hope you can use these defensive driving tips to stay safe and avoid any accidents. Happy holidays to all!