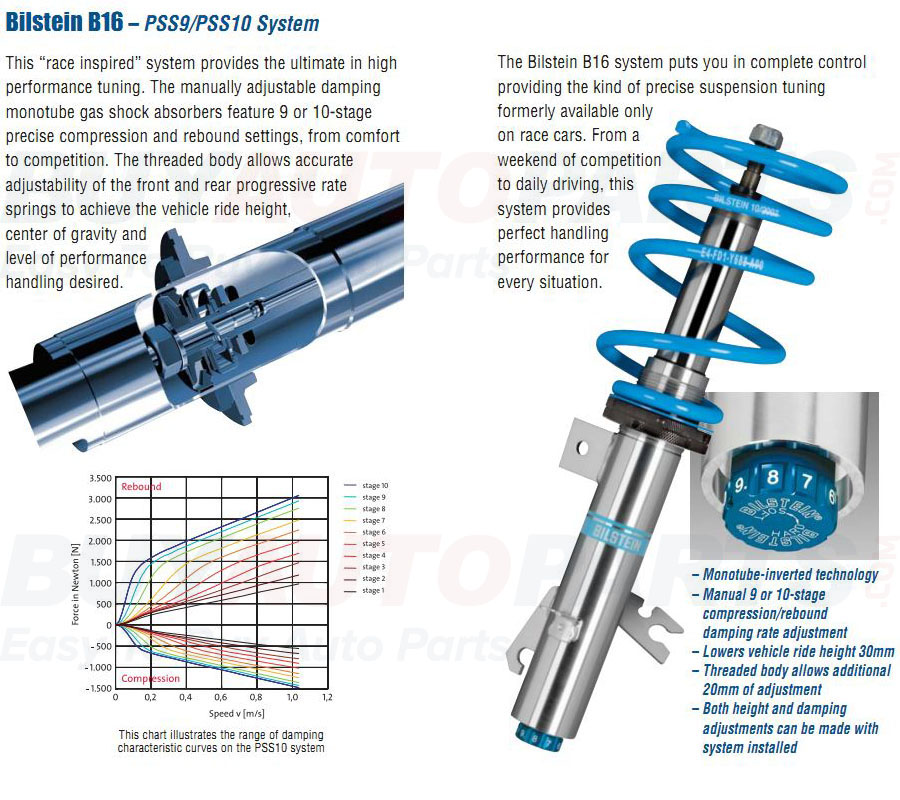 November 28, 2012 -BuyAutoParts is a proud distributor of the Bilstein brand. Bilstein is one the premier manufacturers of suspension systems in the auto industry. They make a quality product for professional performance suspension systems. That being said, Bilstein has decided to produce suspension kits for the new VW Beetle. The Beetle, is more of a novelty car and has never been known for being a "driver's car" by any means. However, with the addition of a Bilstein suspension kit, that may change.
Bilstein will be offering the Bilstein B6 and the Bilsten B8 high performance suspension kits for the newer model Volkswagen Beetles. If you are a "serious driver" you can go all the way up the Bilstein B14 coilover kit, or even the high performance Bilstein B16 suspension. The B16 offers a ten-level damping force adjustment. Not only do these kits make driving the Beetle more enjoyable, they add style and sleekness to the Beetle design. The Bilstein suspension kit noticeable lowers the ride height, which allows for tighter turns and increased road holding.
You may have never thought of yourself as a Beetle driver, but these new suspension kits may change your mind. The Bilstein coilover kit has a monotube gas pressure shock. Monotubes, if you recall, are an upgrade from standard twin tube technology and increase the performance of your suspension. The ride will be firmer, but performance will be enhanced. Monotube shocks improve tracking and braking stability. Add a Bilstein suspension kit to your VW Beetle and watch it transform into a superior driving machine.