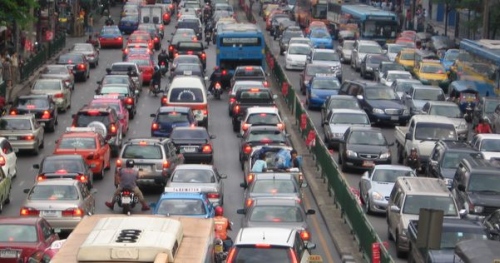 May 24, 2013 - Are you thinking about traveling for Memorial Day Weekend? Well, you are definitely not the only one.  According to AAA this weekend is the second most popular weekend for travel, right behind The 4th of July.  This came as a surprise to me. I would have guessed Thanksgiving would have cracked the top two.  I guess most kids are already out of school and the weather is better during Memorial Day Weekend, making for easier travel.
Of the 34.8 million people traveling this weekend, 31.2 million of them will be traveling by car.  The overall number of people traveling is down, but the total number of people driving is up.  The fall in the overall number can be attributed to an 8% decrease in air travel.  According to a specialist, a lot of people have gotten fed up with how they are treated by the airlines and airport security, and would rather drive even if it cost them a few more hours to get there.
More Memorial Day Travel Facts
- AAA will respond to 500,000 broke down Vehicles (most being dead batteries)
- The average distance traveled will be 690 miles
- The most active region for travel is the Southeast
- Average rental car fee is $43 a day, 19% more than last year
- Hotel Rooms will be 4% more than last year
More people on the road equals more accidents.  The next sentence is not a stat which brings me any joy to report, but it is important. AAA predicts 407 car related deaths will happen over the next three days.  So, when you are driving please be alert, buckle your seatbelt, and if you go to a BBQ make sure if you have had one too many to let someone drive you home or call a cab.
No matter what you are doing, or where you are going, everyone at Buy Auto Parts wishes you and your family a very happy and safe Memorial Day Weekend.