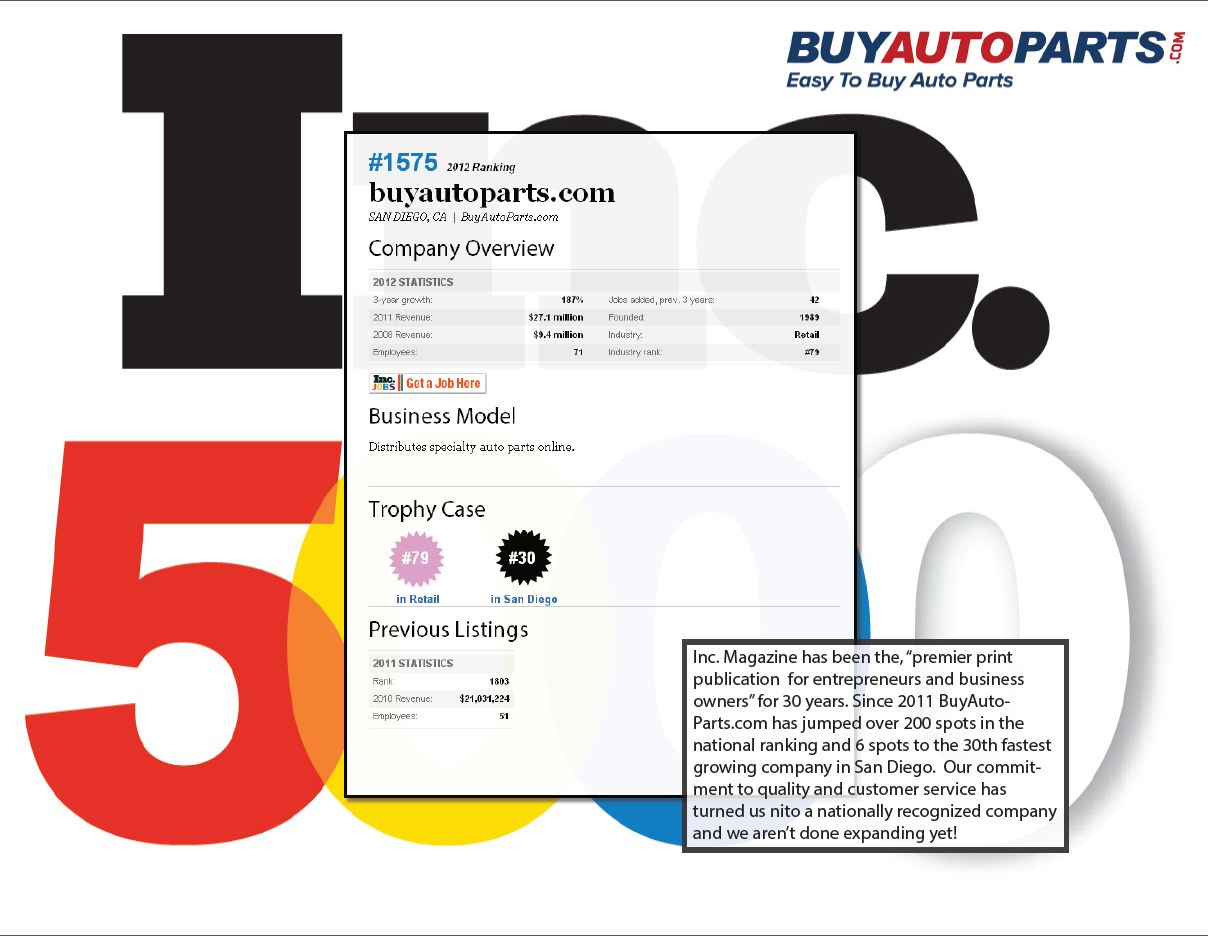 Just in case you didn't hear the news—Buy Auto Parts was featured on the Inc. 5000 list for the second year in a row! Inc. Magazine has been the, "premier print publication for entrepreneurs and business owners" for 30 years. Since 2011, BuyAutoParts.com has jumped over 200 spots in the national ranking and 6 spots to the 30th fastest growing company in the greater San Diego area. We are very proud of our placement on this list, as we have worked very hard to get here.
Buy Auto Parts has been selling parts for over 25 years—on the web since 2001. Since then, we have become one of the biggest online suppliers of auto parts in the United States. We have seen 187% growth in the last 3 years. It is all thanks to the hard work of every one of our staff members, and you—the customer! Without you, we wouldn't be in business. That is why we do everything we can to make sure that you are satisfied with your purchase from BuyAutoParts.com.
With your help, we know that we can climb to the top of the Inc. 5000 list. Thank you for your continued support and loyalty. Buy Auto Parts has a huge selection of auto parts, the lowest prices, and excellent customer service. If you are looking for replacement parts for your car, just give us a call at 1-888-907-7225.