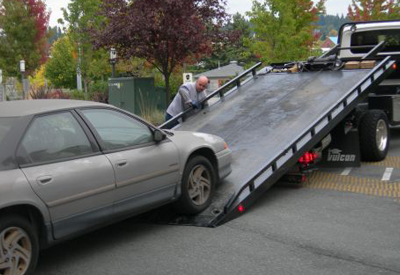 Before I decided to buy the latest 2013 Accord, I was driving around a pretty beat up 2000 Accord. When I say beat up, I mean the paint was nearly all gone due to excessive sun exposure, it had door dings galore, and I was 67% positive that one of my headlights was ready to give out on me. But despite having almost 200,000 miles on the odometer, the thing honestly ran GREAT. It was my first car, and I was determined to drive it to its grave.
I had been experiencing a lot of weird electrical issues with the Accord for a little less than a week. I couldn't shift from park to drive without manually overriding the lock and all of the lights on my dash would suddenly come on after driving for about 10 minutes. Everyday I would rationalize that I'd get it checked out during the weekend. I was on my way home during PEAK traffic hours, and as I slowed to a stop at a red light in the left turn lane, I noticed that the car was running even stranger than it already was. The engine was running rougher than usual and all of my dashboard lights were going CRAZY, which was obviously alarming. Sure enough, when the traffic light turned green, and I attempted to accelerate, the car let out a quiet shudder, all the dashboards slowly dimmed to black, and my entire car turned off. There was no hope of trying to turn this car back on. I was stuck.
It was a whole ordeal after that – some random guy in a truck ended up using his truck to literally push mine to the right shoulder (doing that coming from the farthest left lane was a scary task). Then as I attempted to call AAA for a tow, a police car pulls up behind me,  red and blue lights ablaze. Okay, what now? Apparently I had my car pulled over on a bridge, and there are only two places where it is illegal to stop: On railroad tracks and a bridge. GREAT. After explaining my situation and assuring the police officer that a tow truck is already on the way, he kindly stepped back into his vehicle and silently waited for the truck to arrive. 20 minutes later, my car was hooked up to a tow truck and on its way to the best mechanic I knew --- my dad. (Related story: How to Find a Good, Trustworthy Mechanic) Turns out I had a bad alternator, and had I gotten the car to him just a few days earlier (I DO work for an auto part company), it would have saved me a whole lot of time, stress, and trouble.  It was 100% my fault for not having it checked out earlier in the week.
Moral of this long anecdote is, don't ignore your car problems! Don't tell yourself you'll get it checked out later, tomorrow or this weekend. Chances are you might be ignoring something potentially huge, and end up spending more time or money on repairs that you could have easily avoided.
Here are some other warning signs you should never ignore:
·         ANY Light that Illuminates on your Dash
·         Cracked Windshield
·         Low Tire Pressure
·         Brake Warning Light on Dash
·         Odd Odors
·         Unusual Noises
·         Leaks of any kind