Here at BuyAutoParts.com we've heard all the horror stories when it comes to major flaws in vehicles. We are commonly contacted by our customers for our expertise and for help getting their replacement part when they need it most. The vehicles on this list were generally great cars, except for their one major flaw. Unfortunately for anyone who encountered the respective flaw in these vehicles, it likely ruined the car for them: 
Honda CR-V - AC Compressor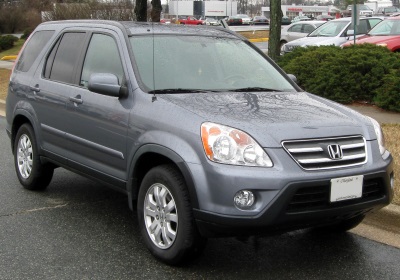 The first CR-V arrived right at the beginning of America's SUV craze, and was an instant success. The formula was simple; it's basically a Civic wagon, with a taller suspension and available 4-wheel drive. Unsurprisingly, it retained the ease of use, low running costs and reliability of the Civic, with one exception: the air conditioning. When the compressor wears out, the internals can get brittle, and eventually collapse, pumping metal debris through your entire AC system. This is known in Honda circles as "Black Death", and in 2012, Honda settled a class-action lawsuit regarding this issue in the CR-V, as well as the Odyssey minivan and Acura TSX.
With most vehicles, when you replace the compressor, all you really have to do along with it is replace the receiver/drier (which acts as a filter on the system) and flush the lines thoroughly prior to recharging. Because of how finely the internal components of the compressor can shatter, they can be circulated through the entire AC system, including small passageways in the condenser and evaporator that a flush might not be able to clear out. If you have to replace the compressor on your CR-V, you will, at a minimum, have to replace the drier and condenser as well to ensure better long-term reliability. It's advised to go all the way and replace the fluid lines, expansion valve, and possibly even the evaporator as well, to make 100% sure all the debris from the compressor has been removed. If it is not, the debris can circulate and ruin the new parts you just installed. [For more information read our blog post about the Honda CRV: black death]
Acura TL - Transmission
For the 2000 model year, Acura updated their TL luxury sport sedan with a new 5-speed automatic, which was pretty advanced for its time. Shortly after that, however, issues began to emerge, as the transmission would lose the ability to shift or hold gear as intended. This issue was large enough to be reported on in the Los Angeles Times in September 2002. Other vehicles with this transmission had similar issues, including Acura's new SUV, the MDX, and several Honda models including the Odyssey and V6-engined Accord.
In response to this, the warranty was extended to 7 years/100k miles on all US-market vehicles with the affected transmissions. Engineers also made several important design upgrades that were applied to later models, as well as retrofitted to vehicles where it was too late. Transmissions replaced mid-2005 and later have an updated design for the 3rd gear clutch pack that has reportedly eliminated this issue, so if you are considering one of these otherwise great vehicles, take a look at service records to make sure it has the updated, more reliable transmission, and save yourself thousands of dollars.
Toyota Camry - 3.0 V6 (3VZ-E and 3VZ-FE)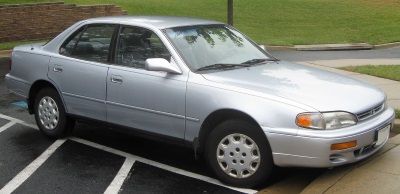 The Toyota Camry is the picture of a car as an appliance. It's what mechanics buy, because they don't want to deal with broken cars when they aren't at work. My grandfather goes through Camrys the same way I go through iPhones; he buys the newest one every few years because he doesn't know or care any better. Many enthusiasts regard the 1990's as a high-water mark for Toyota reliability, with one exception: the 3VZ-FE 3.0L V6, as found in early 1990's Toyota Camrys, and the similar 3VZ-E found in Pickups and 4runners.
The Camry version of this engine was particularly advanced for the time, with dual overhead cams driving 4 valves per cylinder, a feature that was a selling point on Ferraris just a decade before. Both versions of this engine featured an iron block with aluminum heads, which was also a more advanced technology, but created a new set of issues. Because of the different thermal properties of the two metals, the block and heads could expand and contract at different rates, causing a loss of compression, and most of the time, a blown head gasket. This can lead to the engine's coolant and oil mixing, which can cause severe engine damage if not addressed immediately. Toyota themselves realized this, and designed new engines for these applications much sooner than anticipated; the legendary 3.4L 5VZ engine for trucks, and the all new 1MZ V6 for the Camry, which soon found its way into virtually every other front-wheel drive Toyota and Lexus product.
For owners of the 3VZ engine, Toyota released a redesigned head gasket set, as well as stronger head studs to eliminate this issue, meaning at least it only happens once. Still, this is not what you expect when you sign up for Camry ownership.
Ford Super Duty - 6.0 PowerStroke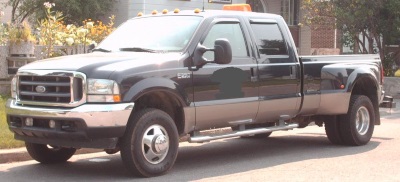 The Ford F-Series pickup has been America's best-selling vehicle for more than 30 years, in large part due to the "Built Ford Tough" image that has been created. On your daily commute, you're bound to see a handful of white Ford pickups with some kind of sign on the door, on their way to go build a new children's hospital or some other heroic feat. Chief among the F-Series line is the Super Duty, which trades some of the economy and ease-of-operation from the F-150 for some truly impressive capabilities.
Midway through the 2003 model year, the still-legendary 7.3 PowerStroke diesel was replaced by a new 6.0L engine that produced more power, while using less fuel and creating fewer emissions. However, owners soon realized that the long-term durability they had grown accustomed to wasn't there, with routine issues such as:
-Weaker head gaskets, which could lead to cracked heads
-A fuel injection control module (FICM) placed right atop the engine, which is susceptible to damage from heat and vibration
The 6.0L was, in essence, an International/Navistar VT turbodiesel V8, used in medium-duty (think one size down from a semi) trucks, but with modifications to make it meet emissions standards for passenger vehicles. The engine has proven to be much more reliable in those heavier-duty applications, leading many to blame the emissions controls. Many owners have "bulletproofed" the 6.0L with a suite of modifications that include a less-restrictive EGR cooler, thicker head gaskets, stronger heads studs, and other durability improvements. Still, that doesn't seem to have caught on so much to most other truck fans, and 6.0L equipped trucks are regularly worth less on the used market than trucks with the 7.3L, despite being several years newer.
Mercedes-Benz W124/W140 - Biodegradable Wiring Harness
Mercedes-Benz has a mixed reputation when it comes to reliability. In the US, people's memories of the plastic-fantastic early C-Class or late 90's W210 E-Class can make people forget that around the world, a Mercedes is purchased because of its outstanding build quality, and not the perceived status that so many $299/mo CLA250 lessees are clamoring for today. It's not uncommon to see a Mercedes as a taxi in many places around the world, with odometers well on their way to a million miles.
Two of the most modern Mercedes vehicles that have truly earned that reputation are the W124-chassis E-Class, and the W140-chassis S-Class. The W124 was a replacement for the iconic W123, which, with the famous OM617 diesel engine, is what most people around the world picture in their head when you say "Mercedes". The W140 was Mercedes' response to the revolutionary Lexus LS400, with a development cost of over $1 billion (in the late 1980s!) and is generally regarded as the last truly overbuilt Benz.
However, in an early 1990's measure to be more environmentally-friendly, Mercedes decided to make their wiring harnesses biodegradable to cut down on future heavy metal pollution in landfills and junkyards. While their heart was in the right place, in later years, owners would discover the wiring harnesses to be a bit too fragile, eventually needing replacements much sooner than expected. While a new harness is expensive on its own, the real expense was the labor required to re-wire a vehicle with so many newly developed electronic features. Mercedes soon realized the consequences of the change, and switched back to wiring their cars with standard materials. This is probably for the best, because the switch back came at about the same time as the Daimler-Chrysler merger and subsequent cost-cutting of Mercedes vehicles, which led to more than enough new and exciting defects to make up for this one glaring one.
Subaru - Head Gaskets
Starting in the 1996 model year, Subaru released a new 2.5L dual-overhead cam (DOHC) flat-four (engine code EJ25) that ended up in virtually every car they made for the next few years. However, their warranty department quickly noticed an alarming rate of head gasket failure. At first it would just be coolant passage leaking, allowing the oil and coolant to mix, but if not treated right away it would lead to the gaskets wearing out the rest of the way which in turn lead to white smoke and overheating and even severe engine damage in some cases. Annoyingly, the Subaru's unconventional engine design lead to greater parts (two head gaskets instead of one!) and labor expenses to fix the issue.
Beginning in the 1999 model year, Subaru began to phase out the DOHC engine for a simpler single-cam (SOHC) version of it, in an effort to reduce the failure rate. In practice however, this actually made the issue worse. The good news is that Subaru was later able to successfully update both the engine and the head gasket designs, so models after the mid-2000's seem to have a much lower failure rate, and the issue doesn't seem to come back nearly as often once the head gaskets have been replaced with the updated version.
Lexus LS400 - Steering parts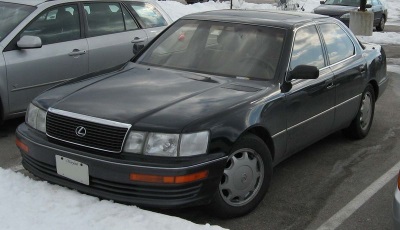 When the first Lexus LS400 debuted for the 1989 model year, it was truly revolutionary in a way the automotive world hasn't seen since. Development began in 1983, and the 5-year process cost well over $1 billion. This included a from-the-ground-up design; the development of the UZ engine family that is still in production today, and the launch of what is now one of the most successful luxury automakers ever. The LS400 was a critical and commercial success, and it didn't hurt that it was tens of thousands of dollars cheaper than its competition from Mercedes and BMW either. The 4.0L dual-cam, 32 valve V8 was based on an Indy Racing League (as in the Indy 500) design, and in 1997, a slightly modified version of it was actually approved by the FAA for use in airplanes! As you'd expect from a Toyota product with such a long and involved development time, the LS400 has a reputation for bulletproof reliability; auto journalist Matt Farah has one with nearly 940,000 miles and counting.
It does however have one flaw with the power steering system. The pressure line on the LS400, which transferred pressurized hydraulic fluid from the power steering pump to the rack and pinion has a tendency to degrade over time. This allows small flakes of rubber to come off the lining and contaminate the steering fluid. In their foresight, Toyota placed a small filter screen on the input port of the rack to hopefully catch these pieces before they can gum up any of the mechanic components. However, that filter can get clogged as well, which leads to internal damage to the steering rack and pump. Much like the Honda CR-V AC system, the only way to ensure an effective and reliable repair is to replace the power steering pump, pressure line, filter screen and steering rack all at once, to start fresh.