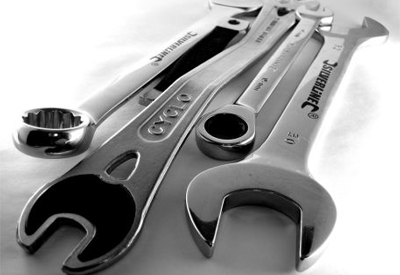 When your car needs repairs, going to a mechanic can be a big pain. You can avoid the awful situation when you're sitting in the waiting room, sipping on the "free coffee", KNOWING you're going to be overcharged for parts and labor. Luckily, we were able to put together a list of easy car repairs, that you (yes YOU) can do right in your driveway.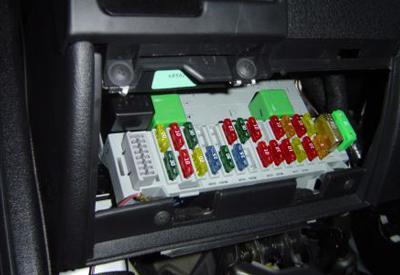 http://farm1.staticflickr.com/21/35207760_c2fa5e6d63_o.jpg
Replace a Blown Fuse
Replacing a fuse is one of the easiest and quickest repairs you can do. If some electrical components stop working all at the same time, it may be time to change out a fuse. Consult your owner's manual for the fuse box location, and find the diagram that will help you locate the fuses. Use a test light to inspect the installed fuse. If it lights on one side but not the other, the fuse is blown and will need replacing.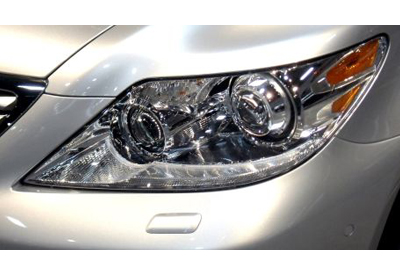 http://upload.wikimedia.org/wikipedia/commons/c/c9/2010_Lexus_LS_460_Headlight.jpg
Replace a Headlight Bulb
A burnt-out headlight bulb will reduce your visibility at night and can get you a costly "fix-it" ticket. Rather than taking it to a mechanic and wasting everyone's time, just do it yourself. All you need is a screwdriver and 10 minutes of your time. Remove the lens with the screwdriver and remove the dead bulb. With just a push and twist, voila! You're done.  (Tip: Be sure to purchase the correct bulb for the make and model of your car.)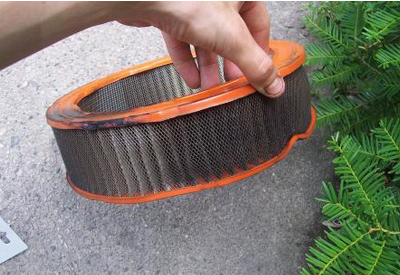 http://upload.wikimedia.org/wikipedia/commons/thumb/c/cb/Dirty-air-filter.jpg/1280px-Dirty-air-filter.jpg
Replace an Air Filter
The filter is an extremely inexpensive part, so you can save yourself plenty of labor costs by taking care of the replacement yourself. The filter box is usually located on the top of the engine and is easily accessible. All you need to do now is remove the cover, lift the old filter out and replace it with a new one.  If you are unsure of the filter's location, refer to your owner's manual. Replacing a clogged air filter can improve your fuel economy 2 to 6 percent under normal conditions.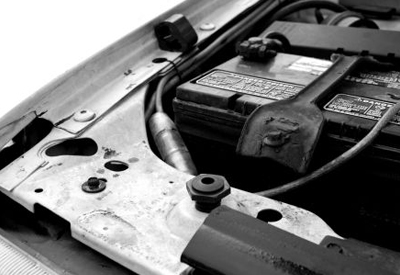 http://farm4.staticflickr.com/3166/2305046927_790a74bc8d_b.jpg
Changing a Car Battery
This is a repair where you should never pay for labor. Be sure to complete the next steps in order. Remove the negative terminal, then the positive. Undo any battery tie-downs and take out the battery (this may take some force). Use a wire brush to remove any residue from the terminals, and install the new battery by reversing the previous steps. Be sure to recycle your old battery.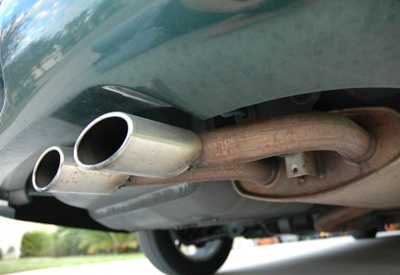 http://upload.wikimedia.org/wikipedia/commons/7/7c/Exhaust_pipe_muffler.JPG
Replacing a Muffler
Granted you may never need to replace your muffler, unless you're planning on installing a performance part, but this repair is doable at any skill level. There is no cutting or welding involved, you will just need to unscrew a couple of bolts and remove a hanger.
If you do find yourself in a situation where a mechanic is needed, here are some tips on finding a good mechanic: How to Find a Good, Trustworthy Mechanic.