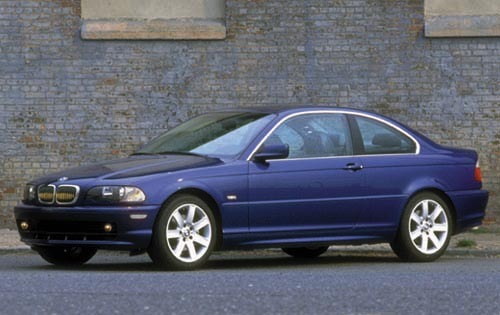 The engine compartment is a harsh environment on any vehicle. But in a high-performance German sport sedan like the BMW 3-series, it is even more so. And the incredible technology that these cars use to manage fuel delivery, timing, and ignition are often the components that break down most often. The heat, vibration, and moisture under the hood can be very damaging to the sensitive electronics that these systems use.
The most common failure we see in these cars as they age is in the ignition coils. Unlike many cars in the past with a distributed spark ignition, each spark plug on each engine cylinder has its own dedicated ignition coil. These coils are fed a precisely timed signal from the engine control computer which is used to trigger the spark plug that ignites the fuel and air mixture in the cylinder. When an ignition coil fails it usually causes a misfire in a single cylinder and triggers a check engine light.
Like typical turbochargers, the Mitsubishi TD04 turbo can spin up to 250,000 RPM at full throttle, so lubrication is very important for the turbine shaft at that speed. Unfortunately, most of the failures we see are because oil starvation. When a turbo is starved of oil the center bearing starts to grind into the turbine shaft. Eventually it can grind all the way through which causes one or both sides to break free and dance around the inside of the housing, making an awful noise and causing even more damage to the inside of the turbo housing.
Because each ignition coil has electronics in it, and because it is bolted directly to the engine, it is extremely susceptible to the vibration and heat the engine produces during normal operation. We've opened a few of the failed units and found that over time small cracks appear in the circuit board or some of the small components become detached, breaking the flow of electricity and causing the ignition coil to fail. Unfortunately, the ignition coils for the BMW 3-series are not serviceable and need replacement when their circuitry breaks down.
A misfire from a failed ignition coil can be very damaging to your car's engine. As the engine runs, unburned fuel from the inoperative cylinder is pushed out the exhaust where it can damage the fine grid of the catalytic converter, shortening its lifespan and leading to costly repairs down the road.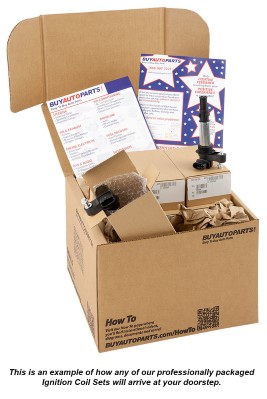 If your check engine light is illuminated and you're feeling a hesitation under acceleration, your ignition coils are probably on their way out. Instead of hunting for the malfunctioning coil, we recommend that you pick up one of our complete sets of BMW 3-series ignition coils. Sometimes a partial failure of an individual coil will cause an intermittent misfire that won't trigger a check engine light. Without an error code for a specific cylinder a partial failure can be very frustrating to track down. For these situations we recommend replacing the entire set. You'll be sure to replace the one that is causing the problem along with the others before they become a problem. Even though installation is easy, doing the job just once will save you time, inconvenience, and money you'd have to pay for repeated diagnostics and tests. But if you want a single brand new, OE quality BMW 3-series ignition coil, we sell those too. All you need to do for each cylinder is unbolt the old ignition coil, unclip the wire harness, and install the new unit for trouble free ignition