Most vehicles rolled out today come equipped with navigation systems that help drivers reach their destinations, while also entertaining occupants in the car. Older cars that do not come with a factory-fitted navigation system can be fitted with aftermarket navigation systems in their dashboards or use portable navigation systems. This article discusses the in-dash navigation systems in detail.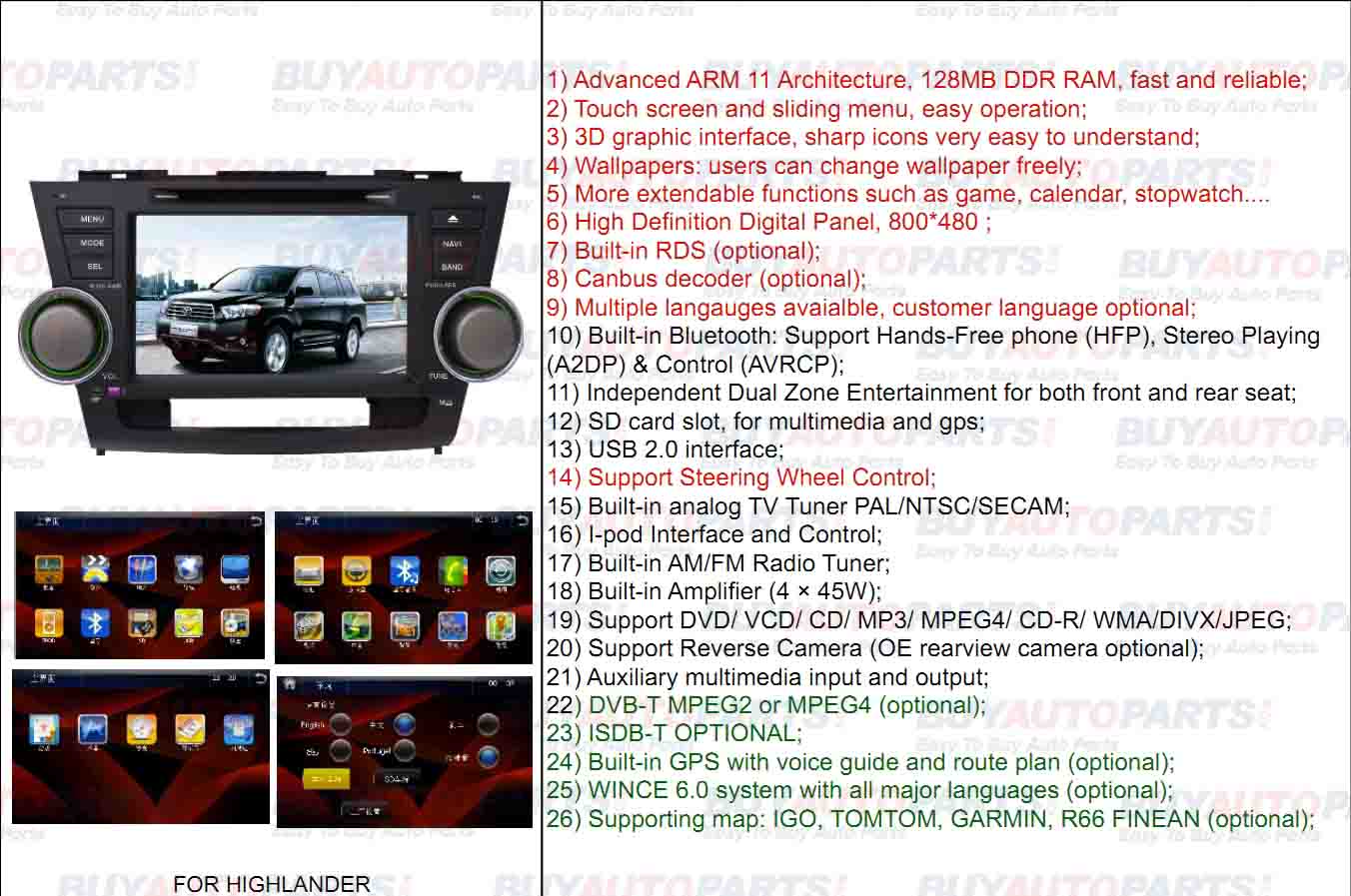 How do in-dash navigation systems function?
An in-dash navigation system allows drivers to browse through a wide range of routes to various destinations. While navigation systems can plot different routes to a specific destination using a road map, they can also tell the drivers the best possible route among the various routes. This can enhance your fuel economy, and save you time and effort. Some navigation systems include traffic receivers that collect information about the traffic from a control system. This prompts the driver to skip the congested route and choose an alternate way to reach a destination sooner. Some navigation systems also provide voice directions to the drivers.
In addition to plotting routes to destinations, navigation systems use road maps to provide information about points of interest such as the nearest filling stations, hospitals and restaurants. Other waypoints or landmarks are also incorporated into the road map. The road map database can be stored in a ROM, CD, DVD or hard disk. The technology that serves as a backbone for the working of the navigation system is the GPS (Global Positioning System). The GPS is a radio navigation system that uses satellites to detect the current location of a vehicle. Using the GPS receiver in an automobile, the vehicle's current location can be determined and from there, routes can be plotted to the desired end point.
Road routes mostly remain unchanged over a long period. However, addition of new routes or flyovers is common in any city. Therefore, update your navigation system regularly, especially if there have been any new routes added in your city.
Entertainment Features of a Navigation System
Navigations systems incorporate many facilities like Bluetooth and entertainment options such as music players and software that make the system compatible with gadgets such as pen drives and phones. When navigation systems are connected to cell phones using Bluetooth, they allow for a hands-free talking and messaging option. In addition, the videos and songs stored in the mobile device can be played or viewed in the navigation system. Newer navigation systems include LED/LCD monitors with a high resolution and touch-screen interfaces. Modern navigation systems can even run as many applications as your home entertainment system. Some navigation systems also let you connect the rear-view camera of your vehicle. This allows the driver to easily reverse the vehicle by looking at the navigation system monitor. Most navigation systems come with a user-friendly interface that includes sharp icons and easily understandable options.
For a buyer's guide on navigation systems, please click here.
You can contact us if you are searching for information other than that which is included in this article.
BuyAutoParts.com sells a broad range of navigation parts such as discs, DVDs, SD cards and various upgrades for navigation systems. You can also find other auto parts at wholesale prices here. Once you place your order, it will reach you as soon as possible. You can trace the transit of your part until it is delivered to you by logging into your profile in our site. We assure the delivery of high-quality parts that come with a one-year warranty. You can reach us on our e-mail or toll-free support line for any assistance.