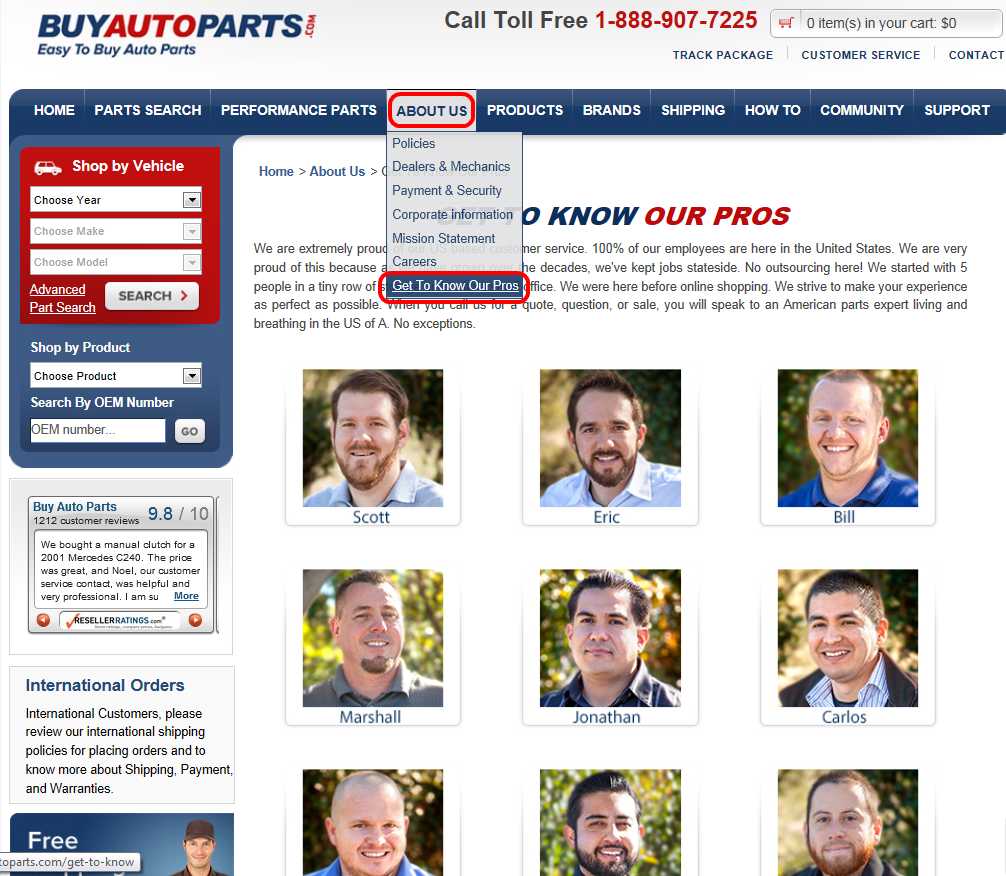 February 5, 2013 - We are very proud of our American based auto parts team.  Each one of our team members have multiple years of experience in auto parts, customer service and sales.  When you call Buy Auto Parts at 1-888-907-7225 you are guaranteed to talk to an auto parts specialist located at our headquarters in San Diego, California.  We do NOT outsource any of our customer support to call centers abroad, or stateside.
We are so proud of the team we have put together over the years that we have decided to create a section on our website devoted to them. In this section each of our specialist get their very own profile.  The next time you call in feel free to visit the Get To Know Our Pros page and look up the auto parts specialist whom you are talking to.  It is always nice to match a face to the voice helping you out.  You can also learn about the reps background, see real customer reviews mentioning their name, and discover some of their interests outside of work.
To view the Get To Know Our Pros page you can either CLICK HERE, click on the image above, or click on About Us at the top of the page followed by Get To Know Our Pros.  Our pros look forward to you learning more about them, and they are eager to help you out.  Whether it is finding the right part or helping you diagnose a problem, they are here to get your car back on the road.