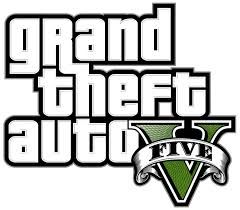 The newest video game in the Grand Theft Auto franchise was released this past Tuesday the 17th of September and sold an estimated $800 million in worldwide retail sales on its first day. JAW DROPS 
. This shattered the first day video game release record by about $300 million dollars that was previously held by "Call of Duty: Black Ops II". Black Ops II went on to make $1 billion dollars in about 15 days. Yes, a video game made $1 billion dollars in 15 days. Unless something weird happens, "Grand Theft Auto V" is on the way to make this much money, very fast.
Background of the Franchise
For those who do not know much about the Grand Theft Auto video games, it is basically the nightmare of video games for parents. The game is all about living a life of crime; stealing cars and beating people up are probably the most common occurrences in the game. [Find out what to do if YOUR car is stolen] You are in a simulated reality game pretending to be a criminal, and you get your thrills from running from the police and other things that are best not mentioned. Obviously, the game has just as many people who hate it, than those who love it, but that polarization is clearly not hurting its profit margins or its popularity among youth. For what it is worth, I will admit from personal playing experiences in the past, these games can be very engaging and they have some really interesting story lines which draw you in. It is also very fun to play with friends when you are just hanging out.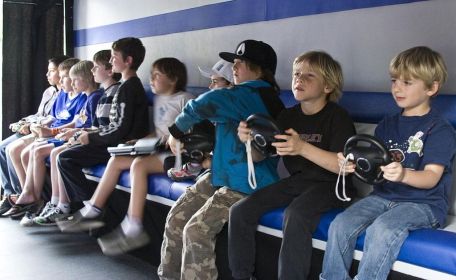 Image Source: http://commons.wikimedia.org/wiki/File:Children_playing_video_games.jpg
On the eve of its release, more than 8000 video game stores held midnight openings to meet the demand for the game. Gamers across the country were hotly anticipating this release and early reviews indicate that it was worth the hype. This is a bad thing for all of its detractors as it seems the franchise is only growing in popularity, not declining. Several watchdog groups are already criticizing the game for a brutal interrogation scene and other vulgar scenes throughout the game.
What is cool about this game for car people?
The game takes place in modern day southern California in a fictional city called Los Santos, and a fictional countryside in Blaine County. Gamers take control of several developed characters that plan and execute heists, participate in a range of illegal activities and basically just simulate the life of a criminal. These games get more and more realistic as technologies develop and as most game players would tell you, the car related experiences are a huge aspect of the game. With every new installment in the franchise, come cooler cars to steal, and a more realistic driving experience when driving them. That aspect was always my personal favorite of the games when I played them in the past (I wasn't a big fan of the violence and the criminal lives you emulate). In GTA V, game players rave about the fingertip control you have of every vehicle you drive. You can feel the difference between driving high performance vehicles (Need High Performance Parts? Check out our selection HERE) and a standard Sentra you stole from the poor innocent bystander hanging out on Main Street. The cars alone, make it an appealing game to consider buying if you enjoy auto related video games.
What are your thoughts on Grand Theft Auto V and the Grand Theft Auto franchise?
Logo Image Source: http://commons.wikimedia.org/wiki/File:Gta5-grand-theft-auto-v_logo-490x384.jpg