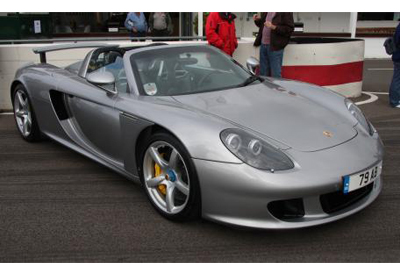 Due to the recent tragic car accident that killed Paul Walker, the Porsche Carrera GT has gotten a lot of heat for being a "dangerous" car. Apparently, famed Porsche test driver Walter Rohrl called the car, "the most dangerous car on the road". So how dangerous is this car, really?
Given that the car is the ultimate Porsche supercar, it takes a lot of willpower to deny yourself the satisfaction of flooring the gas pedal and taking off into the sunset. So, common sense states that the responsibility of safe driving lies in the hands of the person behind the wheel, rather than the vehicle itself. Car manufacturers have to test and retest their vehicles to meet specific road safety standards to keep its passengers, and drivers around them, safe before its cars ever make it onto the production lineup.
During the development of the Carrera GT, Porsche test driver Walter Rohrl told writers at Drive that it was the first time in his life he was ever scared of a car. He had even suggested to Porsche engineers to fit a traction control switch due to the car's unpredictable behavior for wet road conditions at high speeds.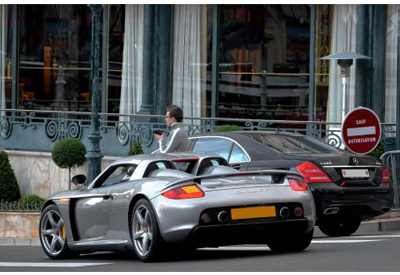 http://ow.ly/rrXTl
That of course, didn't happen. Instead, Porsche headquarters issued a memo to automobile dealers in 2004 to warn potential customers about the car's powerful engine and sensitivity to road conditions. In efforts to protect "everyday" drivers, the memo stated, "I think it is very important that the man who has gone to technical training, at least is consulted before anyone drives this vehicle. Carrera GT is as close to a racecar as we will ever get. This car has all the disadvantages of a racecar."
With a top speed of 208 miles per hour, a V10 engine and more than 600 horsepower, this car is clearly not your run-of-the-mill commuter car. Also, the engine is located in the center of the vehicle, making it more agile, but also very unforgiving with mistakes. The car is also lacking any sort electronic stability control, so the slightest driver error can lead to slides.
Conservatively, there are about 1,300 Carrera GTs produced, and we keep hearing about nasty car crashes involving them. Late night TV host and known car enthusiast, Jay Leno, spun out of control driving one at Talladega. In 2005, there was a fatal crash at California Speedway where the vehicle lost control, slammed into a concrete wall, and claimed the lives of two men, driver Ben Keaton and passenger Corey Rudl. This same crash led to a lawsuit, and Keaton's widow received a $4.5 million settlement. Now, the most recent tragedy is the death of Fast and Furious actor Paul Walker and driver Roger Rodas from a fiery CGT crash. Clearly, this car is getting terrible PR time and time again.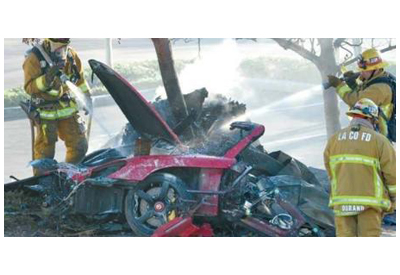 http://ow.ly/rrXYj
Scene of the Walker Crash
So, based on this information, is the Porsche Carrera GT the most dangerous car on the road? Many factors may point to YES. However in my opinion, this car is a supercar built for car enthusiasts who love the style, speed, and power. If you're inexperienced in the art of agility, you shouldn't be driving this car. Also, as the driver, you are responsible for making conscious decisions while maneuvering. At high speeds, any car can be dangerous if the driver loses control. When you choose to drive a car like the Carrera, you better be ready for it.