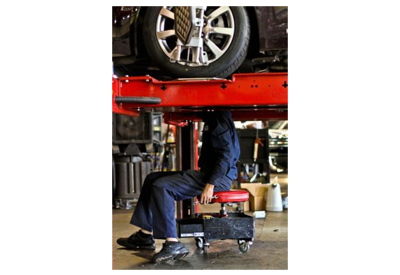 Let's be honest, a mechanic/auto tech is one of the least trusted very important people you need in your life. In the great USA our cars are part of our identity and they are vital to our everyday efficiency. We need our cars. A mechanic is a car doctor; so finding a good doctor for a machine that takes you to and from work, helps pick up your kids from school or soccer practice, takes you on a road trip or just takes you to the grocery store to get food, is extremely important. Unfortunately for all of us, mechanics kind of have a bad reputation for not being as trustworthy as we would like. Is this true for all them? Definitely not, so we are going to help point out some things that might help you find a good mechanic. Hopefully after you do that, your mechanic—customer relationship flourishes and you have a good trusted friend fixing your car every time.
Money
First thing is first, mechanics are people, they are hard workers and many of them have families and bills to pay, so paying them is absolutely necessary. You cannot avoid paying to maintain your car and if you find a mechanic you trust, you should not try to short them for the good work they are doing. Being their loyal customer and friend, should not mean getting exceptional quality for below average prices. Be ready to pay what they deserve. (Find out how to maintain your car on a budget)
Filter
Once that whole awkward money thing is out of the way, you can focus on finding a mechanic worth paying every time. Being a huge fan of the internet, I immediately move to recommend online resources to help you in the first step of your search. Go on Yelp, Angie's List, Google, Edmunds Repair Shop Directory, yellowpages.com, citysearch.com and even message boards and see what other people are saying about a potential mechanic you are considering. If they pass that test, you can at least be sure they have done good work for people in the past, and have provided good enough customer service to have these people take time out of their day to write a positive review about them. Another good first step is simply asking friends and family who they take their car to, and whether they like them or not. Word-of-mouth is still the most effective tool for hearing about products or services you'll like. If someone recommends you to a mechanic, you can skip a lot of the later steps in the search process and be done with it.
Meet Them
For those not fortunate enough to have a bunch of car savvy friends like I do and a word-of-mouth recommendation is not available, continue the filter process by reaching out to the mechanics you are interested in. Give them a call or pop into the shop and ask them important questions, and see how you connect with the technicians. Gauge their level of customer service; if they seem disinterested, chances are they won't give your car too much interest either and they will probably provide unmotivated work. If they are too sales-y, then it is likely they only care about your money, and that for me is a no-go. You have to watch out for these guys, because these are the ones who will do whatever for an extra buck. In order to filter these mechanics out, just use your people sense and see how honest they are being when you ask more in-depth questions about warranties, pricing and certifications.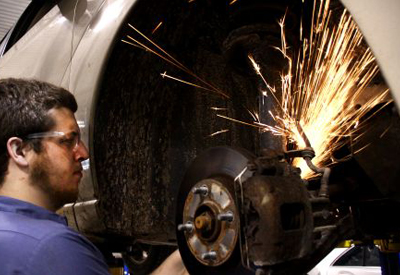 Source: http://www.flickr.com/photos/jmsmith000/4145587581/
Get an Estimate or Quote
If YOU feel comfortable with the mechanic(s) at the shop then you might as well give them a chance to take a look at your car. Have them check it out, and give you an estimate on how much the repair job will be (you will most likely have to pay for an inspection). There are many online resources for repair estimates; for example you can use the website www.repairpal.com to make sure your estimate is fair for your year, make and model and the kind of repair they are performing. If you want to bring down the price for your repair, cut out the middleman for parts. You can buy parts with BuyAutoParts.com online. Make an appointment for the repair, and then notify your mechanic you sourced the parts yourself and he will take that off the final bill. Keep in mind that for parts, the shops usually buy them from the same places you would, and it is part of their pricing structure; meaning that they have to mark them up significantly in order to make money. Don't even get me started on dealership part pricing.
Evaluate
At this point, if you are comfortable with the pricing, and the estimated repair time, let them work their magic. You are not married to this mechanic. If you did not like their service, if your car mysteriously breaks again within two weeks or if for whatever reason you were unhappy, then take it as a cue to continue your search for the right mechanic. Just like any important relationship in life, do not settle, the right person is out there waiting to be your trustworthy mechanic. Once you find them, keep them.